VOICES 20th Anniversary Remembrance Symposium | Registration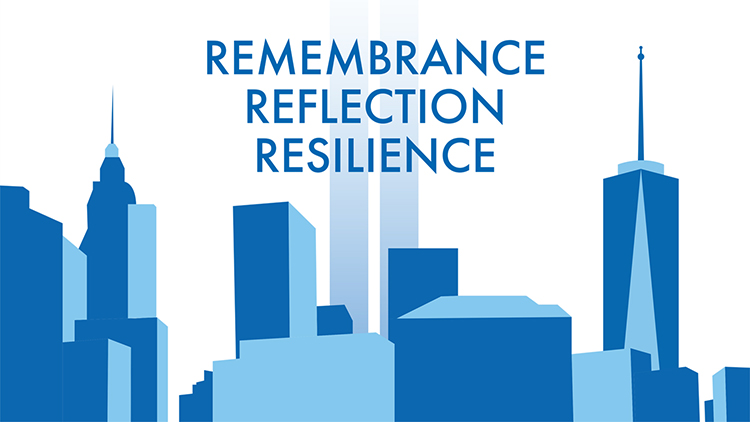 Remembrance, Reflection and Resilience is the theme of VOICES 20th Anniversary Programs and Events. Join us on September 9 and 10 from 9am to 4pm for VOICES 20th Anniversary Remembrance Symposium at the Marriott Downtown Hotel in New York City or on our online broadcast.
Please note: Due to the vulnerability of the 9/11 community all attendees must be vaccinated, and show proof of vaccination upon arrival.
September 9th Agenda
Candle Lighting Service
Horse Soldiers: Extraordinary Story of Special Forces in Afghanistan
Bearing Witness to Tragedy: How 9/11 Changed Journalism and Journalists
NYC Office of the Chief Medical Examiner: Lessons Learned
National Security – Are We Safer?
Corporate & Philanthropic Response in the Aftermath of 9/11
September 10th Agenda
Candle Lighting Service
Sites of Memory: Building 9/11 Memorials on Sacred Ground
9/11 Commission: A Retrospective
9/11 Victim Compensation Fund and Compensation Programs
Progress Report on the September 11 Litigation
Peer-to-Peer Discussion Groups for Families
9/11 Family private meeting with the OCME
Peer-to-peer Discussion Groups for Survivors and Responders
World Trade Center Medical & Mental Health Updates
The Role of Sports Following 9/11
Reflections on the 20th Anniversary
Additional Exhibits
Voices of Reflection Art Exhibit
Dianne Brudnicki and the Seattle Art Project
Respite Room Facilitated by Community Relief and Rebuilding through Education and Wellness
An updated agenda and information about the presenters will be available in the coming weeks!
If you cannot attend the Symposium, but would like to make a donation,
click here
.
If you or your organization is interested in becoming a 20th Anniversary Commemoration Sponsor,
click here
.