Annual Information Forum | Speakers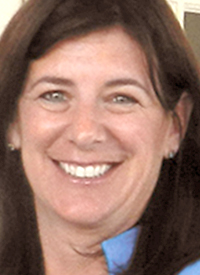 Suzy Ballantyne
Citizens for the Extension of the James Zadroga Act
Suzy Ballantyne is currently employed by the New York State AFL-CIO as Executive Assistant to the President where she has worked for twenty-four years. As Director of Governmental. Affairs for many years, her responsibilities include organizing grassroots lobbying of state and federal issues of concern to working men and woman. She has coordinated labor operations for hundreds of political campaigns.
She also served in 2003-4 as the Executive Director of Voices For Working Families, a AFL-CIO affiliated 527 for the 2004 Election Cycle. As a graduate of the University of Wisconsin at Madison, she began her career at the National Association of Letter Carriers where she served as a legislative liaison.
For the last eleven years, Suzy has spearheaded the September 11th Federal health response for workers who were at the World Trade Center Disaster. She assisted in coordinating New York's original successful request to the Federal Government of $21.5 Billion. Over the past eleven years she has continued to coordinate with the city, state, and federal officials a strategy to assist in developing the long-term legislative strategy to compensate and provide health care and compensation for the workers of 9/11. In 2011, the James Zadroga Health and Compensation bill was signed into law.
She currently lives in Clifton Park, New York with her husband and three children, Patrick, Tyler, and Katie. She is a graduate of the University of Wisconsin at Madison in 1983. She has worked on various campaigns throughout the country.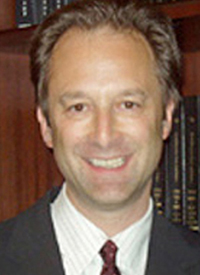 Michael Barasch
Partner | Barasch Mc Garry Salzman & Penson PC
Michael Barasch was admitted to the New York State Bar in 1981 and has worked exclusively for law firms representing seriously injured victims of accidents and medical malpractice. After over a decade of trying major personal injury cases, Mr. Barasch joined forces with Jim McGarry.
They have won hundreds of millions of dollars in verdicts and settlements on behalf of thousands of accident victims, many of them catastrophically injured. They have been lead counsel in several multi-plaintiff litigations.
Mr. Barasch and his colleagues take special pride in the work they have done on behalf of injured New York City firefighters, winning landmark decisions that have shaped the law on their behalf. After helping scores of firefighters receive awards in their individual cases, the firm was thrust into the legal problems of those killed and injured in the World Trade Center attacks, representing the families of dozens of firefighters killed, as well as over 1,000 first responders who sustained permanent respiratory illnesses from the toxic dust at the WTC site.
Judge Alvin K. Hellerstein appointed Mr. Barasch as liaison counsel on behalf of all rescue workers injured or killed, and he worked closely with Kenneth Feinberg, the Special Master of the Victim Compensation Fund, to expand the rules of the Air Transportation Safety and Systems Stabilization Act.
When the VCF closed in 2004, the firm fought to reopen it because many clients continued to be diagnosed with new illnesses caused by the toxic dust, and/or they were found disabled after they had received an award for a non-disabling injury.
In January 2011 President Obama signed the Zadroga Act into law, named in honor of the firm's client, NYPD Detective Jimmy Zadroga, who died of pulmonary disease in 2006 caused by WTC toxins. As a result, $2.4 billion has been made available for medical care and $2.7 billion has been set aside for compensation to those whose health has gotten worse since 2003. Mr. Barasch and his colleagues currently represent more than 5,000 sick first responders and residents.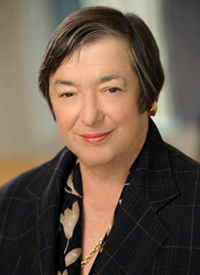 Sheila Birnbaum, JD
Special Master
September 11th Victim Compensation Fund
Sheila L. Birnbaum, Co-Head of the Global Products Liability and Mass Torts practice at Quinn Emanuel Urquhart & Sullivan has been national counsel or lead defense counsel for numerous Fortune 500 companies in some of the largest and most complicated tort cases in the country. She was previously the head of the Complex Mass Torts Group at Skadden, Arps.
She was the first tenured woman professor at Fordham University Law School, was a Professor and Associate Dean at NYU Law School. She was a Founder and Director of NYWBA and the first Co-President of JALBCA. She has received numerous awards, including the ABA Margaret Brent Achievement Award. She was chosen as the leading products liability lawyer in the world by The International Who's Who of Product Liability, one of the 10 most admired product liability attorneys in 2010 by Law 360 and one of the 25 most influential women in New York by Crain's New York Business. In 2011, Attorney General Eric Holder appointed Ms. Birnbaum to serve as Special Master of the reactivated September 11 th Victim Compensation Fund program, She oversees the administration of the $2.7 billion fund created under the James Zadroga 9/11 Health and Compensation Act.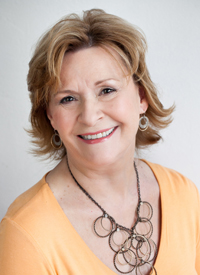 Mickie Brown, RN, HN-BC
Deputy Nurse Manager
Mount Sinai Selikoff Centers for Occupational Health
Mickie Brown, RN, HN-BC, is Deputy Nurse Manager at the Manhattan clinic for the Mount Sinai Selikoff Centers for Occupational Health, a World Trade Center Health Program Clinical Center of Excellence. Ms. Brown has provided care to 9/11 workers and volunteers since she joined Mount Sinai in 2005 and is dedicated to improving the health and well-being of her patients through health education and innovative direct patient care.
She specializes in stress reduction and mindfulness techniques and is board certified in holistic nursing. In addition to her clinical work, Ms. Brown participates in research initiatives at the Icahn School of Medicine at Mount Sinai, including as principal investigator of a 2008 study to improve health outcomes of asthmatic World Trade Center Health Program patients using stress reduction strategies.
Ms. Brown's interest in developing health programs to support specific worker populations began in the early 2000s when she coordinated a research study evaluating the health effects of occupational exposures to environmental hazards experienced by dock builders. Ms. Brown is a member of the medical advisory board for the Manhattan chapter of the American Heart Association and a member of the American Holistic Nurses Association. She holds a nursing degree from the Edmonton General Hospital School of Nursing in Alberta, Canada.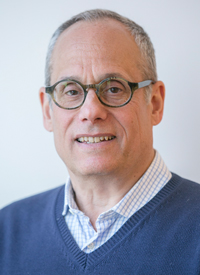 Clifford Chanin
V.P., Education and Public Programs
9/11 Memorial Museum
Clifford Chanin is Vice President for Education and Public Programs of the 9/11 Memorial Museum, where he manages the Museum's education, interpretive, scholarly, publishing and public programs.
For the Museum, Chanin co-edited The Stories They Tell: Artifacts from the National September 11 Memorial Museum (Rizzoli, 2013). He curated the Museum's fifth and tenth commemoration exhibitions: 9/11 and the American Landscape: The Photographs of Jonathan Hyman; and, Memory Remains: 9/11 Artifacts at Hangar 17 by Francesc Torres. He was the editor of exhibition catalogs for each.
Chanin produced two films, Facing Crisis: America Under Attack and Facing Crisis: A Changed World, based on interviews with key 9/11 decision-makers, that are shown twice an hour in the Museum auditorium.
For ten years, Chanin was associate director of Arts and Humanities at the Rockefeller Foundation, where he developed programs on pluralism and development in the Muslim world.
Chanin is also founder of the Legacy Project (www.legacy-project.org), a non-profit organization dedicated to documenting the long-term consequences of historical conflicts in societies around the world. Based on this work, Chanin curated a permanent art collection for the Illinois Holocaust Museum and Education Center. He is co-editor of Blooming Through the Ashes: An Anthology on Violence and the Human Spirit (Rutgers, 2007).
Previously, he worked as a journalist and as a spokesman for the Mayor of New York. He received a B.A. from Wesleyan University, and master's degrees in journalism and international affairs from Columbia University.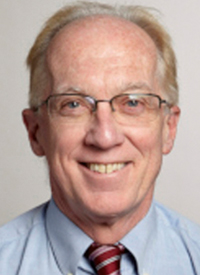 Michael Crane, M.D.
Assistant Professor | Preventive Medicine
Mount Sinai Hospital
Dr. Crane has long experience in both occupational medicine and administration. Before joining Mount Sinai, Dr. Crane spent 16 years as Chief Medical Officer of Con Edison of New York.
In 2002 he established a medical monitoring and treatment program for Con Edison workers who assisted in recovery efforts at the WTC site. Dr. Crane is currently Deputy Director of the Mount Sinai WTC Monitoring and Treatment Program.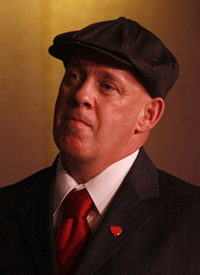 John Feal
Founder and President
The FealGood Foundation and Director of the Zadroga Bill
On September, 12, 2001, John and his team of Construction Demolition experts were called to Ground Zero in Lower Manhattan to aid in the cleanup and recovery mission. While supervising his team, roughly 8,000 pounds of steel came loose from the huge pile and crushed his left foot.
After 11 weeks in the hospital, doctors amputated half of John's left foot. John went through years of surgeries and innumerable hours of therapy; as well as extensive hospital stays and mounting medical expenses.
Once out of the hospital, John made it his mission to alleviate the Heroes of 9/11 from the burdens he experienced and created the FealGood Foundation. John's team at the foundation made it their mission to ensure that every United States Senator, Congressman and Congresswoman knew the FealGood Foundation's name, their determination and their inflexibility to never accept "No" for an answer.
Senate & Congress from starting their holiday break, John and his team of Responders and Volunteers watched the proud moment of a unanimous vote by the entire Senate to pass HR 847.
John and The FealGood Foundation have now made it their mission to assure transparency in the James Zadroga 9/11 Health & Compensation law. John spreads himself between fund-raising for important causes directly related to the responders and all those affected by 9/11 and its aftermath, to lobbying the many sub-committees involving the Zadroga law and holding forums to ensure that responders know their rights as they pertain to the law. John has now been influential in the passing of two bills since 2004, and continues to strive with his grass roots activism.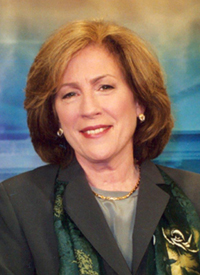 Mary A. Fetchet, LCSW
Founding Director | VOICES
Mary Fetchet is the driving force behind VOICES, a non-profit organization she co-founded in 2001 following the death of her 24 year old son Brad at the World Trade Center. Her unique background as a mother of a victim, along with over 20 years of expertise as a clinical social worker, influenced VOICES innovative approach to creating a new paradigm in providing long-term support services.
Using social work practices, she guided the development of programs that provide continuity of care and promote resiliency in the lives of victims' families, responders and survivors. Today, Ms. Fetchet is also helping communities heal after other traumatic events through VOICES Center of Excellence for Community Resilience, an initiative that she launched in 2014.
Under her leadership, VOICES launched the 9/11 Living Memorial Project in advance of the 5th anniversary to document the nearly 3,000 lives lost and stories of survivors. As a clinician, she recognized the importance of commemoration and supporting families through the emotional but therapeutic process of honoring their loved ones in a meaningful way. The 9/11 Living Memorial Project is now an extensive digital collection of over 70,000 photographs and personal keepsakes contributed by thousands of family members. The collection is located on VOICES website and is also a core component of the In Memoriam exhibit at the 9/11 Memorial & Museum in New York City.
A strong advocate for the rights of victim's families and survivors, and public policy reforms to make the country safer, Ms. Fetchet advocated for an appropriate process for the notification of human remains, the Victim's Compensation Fund and the creation of the 9/11 Memorial at the World Trade Center site. She was also instrumental in campaigning for the 9/11 Commission and the implementation of reforms based on their recommendations. She testified before the 9/11 Commission and the U.S. Congress on five occasions.
Ms. Fetchet's work through the VOICES Center of Excellence for Community Resilience includes establishing public-private partnerships, educational initiatives and research projects to document best practices in preparing communities to more effectively respond to the long-term needs of victims' families, responders and survivors. Through a U.S. Department of Justice grant, VOICES produced a publication, Preparing for After, a resource kit of best practices based on interviews conducted with those who responded to the 9/11 attacks; the Oklahoma City bombing; and the shootings at Virginia Tech, Northern Illinois University and Tucson, Arizona. Currently, she is leading several research projects that are examining the long-term needs of families and communities impacted by traumatic events.
An expert on the long-term needs of victims and survivors, mental health care, preparedness, and national security reforms, she has personally advised organizations and federal agencies both nationally and internationally. Ms. Fetchet has made hundreds of appearances on national television and at conferences in the U.S. and abroad, and contributes regularly to print and radio. Her awards include induction into the Hall of Fame at Columbia School of Social Work in NYC, the Social Work Managers Award, Hometown Heroes on DIRECTTV, ABC News Person of the Year, Moffly Media Light A Fire Award and NBC Nightly News with Brian Williams Making a Difference.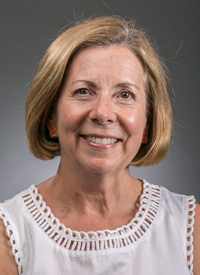 Alice Greenwald
Executive Vice President, Exhibitions, Collections & Education
Director of 9/11 Memorial Museum
Alice Greenwald has been the Director of the 9/11 Memorial Museum since 2006. As director, Ms. Greenwald is responsible for creating the museum that tells the stories of September 11, 2001 and February 26, 1993. She is in charge of developing programming, preparing exhibits, choosing artifacts, designing educational components, organizing and coordinating all the operational details of the museum.
Before joining the 9/11 Memorial Museum, Greenwald served as Associate Museum Director for Museum Programs for the United States Holocaust Memorial Museum in Washington, D.C. Greenwald has also served as Executive Director of the National Museum of American Jewish History in Philadelphia; Acting Director, Curator and Assistant Curator of the Hebrew Union College Skirball Museum in Los Angeles; and Curatorial Assistant at the Maurice Spertus Museum in Judaica, Chicago.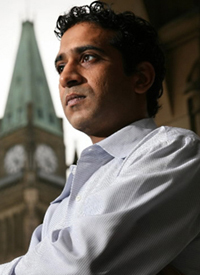 Susheel Gupta
Director, Air India Victims' Families Association
Vice-Chairperson, Canadian Human Rights Tribunal
Susheel Gupta is currently the Vice-Chairperson of the Canadian Human Rights Tribunal. He is on leave from the Public Prosecution Service of Canada. Prior to his current position he worked with the Department of Justice War Crimes Section, while a majority of his career has been spent as a Federal Prosecutor and Computer Crime Advisor.
With respect to National Security and Intelligence issues, Susheel was one of the co-counsels in Canada's first prosecution under the Anti-Terrorism Act.
On a more personal note, Susheel has been actively involved in issues concerning national security, terrorism and aviation security. He has also been active as an advocate for victims of crime. He was 12 years old when his mother was murdered on board Air India Flight 182. She was only 37 at the time. Since that tragic day, he has been a Spokesperson for the Victims' Families Association. He was one of the individuals who were a driving force behind the efforts calling for a full Public Inquiry into the bombing.
It was this terrorist incident and tragedy that led him down the path to a career working in the public service.
Susheel is the co-Chair of the Kanishka Project Steering Committee which has been overseeing a $10 million dollar grants budget towards research that will assist first responders, victims of crime and terrorism and strengthen Canada's counter-terrorism and national security agenda.
Susheel brings a unique and diverse background on issues that are relevant to all of us and offers many perspectives due to his security and justice system expertise and experience as a Canadian victim of terrorism.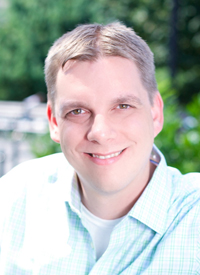 Craig Haen, Ph.D., RDT
Private Practice, White Plains, NY
Adjunct Faculty, New York University & Lesley University
Co-Chair, Community Outreach, American Group Psychotherapy Association
Dr. Haen has been working clinically with people impacted by interpersonal, developmental, and familial trauma for 15 years. He provides acute crisis intervention following acts of violence and atrocity, trains crisis teams and schools in responding to mass trauma events, and has consulted with organizations on the implementation of trauma-informed care.
He was particularly active in the treatment of children, families, and service professionals in the New York area following the 9/11 terrorist attacks. Dr. Haen is a graduate adjunct faculty member at NYU and Lesley University. He has published widely, and is contributing editor of the 2011 book Engaging Boys in Treatment: Creative Approaches to the Therapy Process and contributing co-editor of Clinical Applications of Drama Therapy in Child and Adolescent Treatment. He has a full-time private practice in White Plains, New York where he treats children, adolescents, adults, and families.
For 15 years, he worked as a clinician and supervisor in mental health agencies and hospitals, most recently serving as Clinical Director of Adolescent Services for Kids in Crisis and Assistant Clinical Director at ANDRUS. He serves on the Editorial Boards of The International Journal of Group Psychotherapy and The Arts in Psychotherapy. In addition, he is a Fellow of the American Group Psychotherapy Association, where he co-chairs the Child & Adolescent Special Interest Group and the Community Outreach Task Force, a group that responds to trauma events in diverse communities.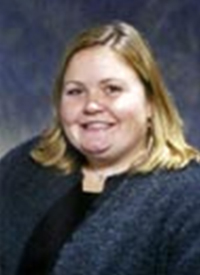 Heidi Illingworth
Heidi Illingworth is the full-time Executive Director of the Canadian Resource Centre for Victims of Crime and has been employed at the Centre since 1999. Heidi holds a B.A. Honours in Law with a concentration in Criminal Justice from Carleton University.
She has assisted many victims and survivors at various stages of the criminal justice system, met with Federal Ministers on issues of importance to crime victims and made presentations before numerous Parliamentary committees. She was involved with curriculum development for the Victimology Graduate Certificate Program at Algonquin College, taught as a Part-Time Professor in the program from 2010 - 2014 and currently sits on the Program Advisory Committee. Heidi has developed training materials for victim services staff and volunteers in Ontario and sits on the Ontario Region Victim Advisory Committee (VAC) to the Correctional Service of Canada (CSC) and to the Parole Board of Canada (PBC), Ontario-Nunavut Regions. She has organized national and provincial level workshops, trainings, and conferences and presented at conferences throughout Canada. In 2012, Heidi was privileged to receive the Queen Elizabeth II Diamond Jubilee Medal in honour of her work for victims of crime.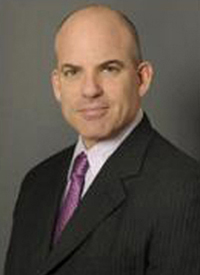 Noah H. Kushlefsky
Partner | Kreindler & Kreindler LLP
Mr. Kushlefsky has litigated a wide variety of wrongful death and significant personal injury cases during his career at Kreindler & Kreindler, and is active in the firm's general tort practice, its complex litigation practice and its aviation practice. He has resolved more than 200 cases for $1 million or more. He is also active in managing the firm's day-to-day operations.
On the general tort and complex litigation side of the practice, Mr. Kushlefsky has litigated diverse cases including general negligence, automobile product liability, medical malpractice, toxic and environmental torts, insurance bad faith, tour operator negligence and hunter negligence. The results he has obtained for clients include an $8.75 million jury verdict against Volvo in a product liability case; a $7.75 million settlement in a school bus accident case; a $15.7 million settlement in a commercial bus accident case; and a $3.3 million settlement in a hunting injury case.
He has handled cases arising from crashes involving major commercial airlines and was appointed by the Federal Court as a member of the Plaintiffs Committee in the litigation arising out of the crash of Swissair Flight 111. He has also been appointed by the Federal Court as a member of the Plaintiffs Committee for liability litigation arising out of the September 11 Terrorist Attacks.
Subsequent to the terrorist attacks, Mr. Kushlefsky established himself as one of the nation's leading experts on the September 11th Victim Compensation Fund, representing more than 120 families in the VCF. He was credited with creating the methodology used by the VCF in rescue worker death cases and lectured extensively on the VCF. He was invited to present at Lloyd's in London regarding The Fund as an alternative to litigation. He was also appointed by the Virginia Attorney General's Office to specially represent its interests in federal court litigation related to the Victim Compensation Fund. He was recently appointed Special Counsel by Southern District Judge Alvin K. Hellerstein to resolve a conflict of interest in the World Trade Center Disaster Site Litigation.
Mr. Kushlefsky is a member of the American Bar Association (ABA), the American Association for Justice, and the New York State and New York County Bar Associations. He is a Board member of the New York State Trial Lawyers Association and is actively working on efforts to improve New York wrongful death law. He is the editor of the New York Law of Torts, the leading treatise on New York tort law, negligence, products liability law, wrongful death and all other areas of New York tort law.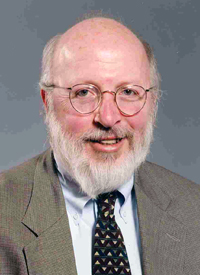 James M. Melius, MD DrPH
NYS Laborers Health and Safety Fund
Dr. Melius is an occupational physician and epidemiologist who previously worked for the National Institute for Occupational Safety and Health and then the New York State Department of Health.
For the past eighteen years, he has worked for the Laborers' International Union of North America and currently is Administrator of the New York State Laborers' Health and Safety Trust Fund. He is also currently serves as the Chair of the Presidential Advisory Board on Radiation and Worker Health and the Chair of the Steering Committee for the WTC Responder Medical Program Steering Committee which oversees the medical program for WTC responders. He was very active in the development and passage of the original WTC legislation including testifying several times before Congress on the need for the legislation.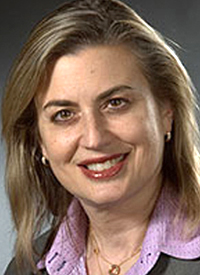 Jacqueline Moline
Associate Professor
Chair of Population Health | Hofstra University
Jacqueline M. Moline, M.D., M.Sc. is an Occupational Medicine specialist. Dr. Moline's research in the past has focused on the health effects of lead exposure, the health effects of theatrical smoke and fog on Actors, and the effect of creosote on exposed workers.
For the past decade, Dr. Moline's endeavors have been centered on the medical evaluation and treatment of World Trade Center (WTC) responders. She began seeing individuals whose health was affected by the WTC disaster in October 2001, and has been instrumental in the development and implementation of the federally-funded medical programs for WTC responders. She has published over 29 articles on the physical and mental health effects of WTC exposure. In July 2011, Dr. Moline was awarded a 5-year, $3.85M contract to be the Director of the Queens World Trade Center Clinical Center of Excellence at Long Island Jewish Medical Center/Queens College. She has received numerous awards for her service to WTC responders.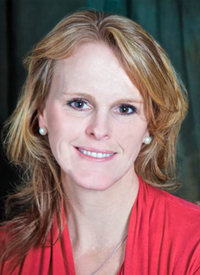 Amy O'Neill MS
Massachusetts Resiliency Center
Survivor Advocacy Panel Member
Amy O'Neill has been working for the past 20 years with direct service in the counseling field in a variety of different settings. She is an avid runner, a Boston Marathon Runner Finisher/Survivor and a 3x Ironman finisher.
She is a part of the Resiliency Center Advocacy Panel as a survivor voice, Haiti Ministry Medical Mission Team/Teen Mission Team and DAT trainee with the Red Cross. Amy is a wife and mother of two teenage boys.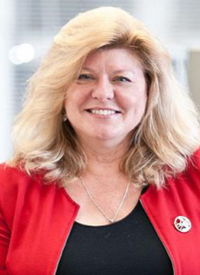 Sue O'Sullivan
Federal Ombudsman for Victims of Crime
Throughout her career, Sue O'Sullivan has been an advocate for safe and healthy communities and for increased services to victims. Ms. O'Sullivan began her distinguished career in policing in 1981, holding numerous leadership positions throughout her 30 years of service until retiring as Deputy Chief of Police (Ottawa).
Continuing forward with her work, and drawing on her background and interest in assisting those affected by crime, Ms. O'Sullivan began an appointed term as Canada's Federal Ombudsman for Victims of Crime on August 16, 2010. She was renewed for a second three-year mandate in July 2013.
During her time as Ombudsman, Ms. O'Sullivan has continually placed a strong emphasis on ensuring that victims' voices are heard at the federal level and has pushed for positive change for victims of crime in Canada, including making recommendations to the Government of Canada on legislative and policy amendments.
Ms. O'Sullivan's passion for change and dedication to those she serves has been recognized on numerous occasions, including as recipient of the Queen's Golden and Diamond Jubilee Medals, the Police Exemplary Service Medal, la médaille "Vigilance et Loyauté – échelon Chene d'argent- Sureté du Quebec", the 110th Anniversary of Scouts Canada Commemorative Centennial Medal and the YMCA-YWCA Women of Distinction Award. Ms. O'Sullivan was also appointed, by her Excellency the Governor General of Canada, as an Officer of the Order of Merit of the Police Forces (2006).
Sue has a Bachelor of Arts in Law and Sociology with a subtitle in Criminology and Corrections (Carleton University) and is a graduate of the Police Leadership Program (OACP and the University of Toronto) and the Leadership in Counter Terrorism Program.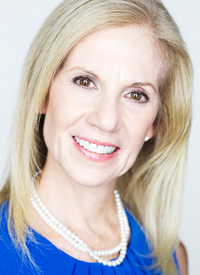 Suzanne B. Phillips, Psy.D., ABPP, CGP, FAGPA
Adjunct Full Professor of Clinical Psychology, Long Island University Faculty, Suffolk Institute for Psychoanalysis and Psychotherapy Fellow, Board Member and Co-Chair of Community Outreach of the American Group Psychotherapy Association
Suzanne B. Phillips, Psy.D., ABPP, CGP, FAGPA is a licensed Psychologist, Psychoanalyst, Diplomate in Group Psychology, Certified Group Therapist, Fellow and Board Member and Co-chair of Community Outreach for the American Group Psychotherapy Association (AGPA).
She is Adjunct Full Professor of Clinical Psychology in the psychology doctoral program at LIU Post, N.Y. and on the faculty of the Suffolk Institute for Psychoanalysis and Psychotherapy. She is the Trauma/Disaster Chair for the Suffolk County Psychological Association. She is a clinician for The Soldiers Project Long Island.
Dr. Phillips has provided services and training nationally and internationally on trauma and disaster. In February 2008, as Community Outreach Chair of AGPA, she gave testimony before Congress for the needs of military and their families. On a yearly basis she runs the weekly AGPA's Camp Galaxy for military children at the 106th Rescue Squad, Westhampton, NY. She is presently engaged in a research study on the Barriers and Pathways to Healthcare for Military Women.
She has written and presented on many topics including couples, marriages, uniformed services, bereavement, divorce, depression, happiness, the psychological impact of medical illness and injury, couples coping with cancer, homecoming, healing and recovery in the aftermath of suicide, etc. She is the co-author of three books, and over 40 articles and chapters. Most recently she co-authored, Healing Together: A Couple's Guide to Coping with Trauma and Post-Traumatic Stress. She is a weekly blogger for Psych Central and has also blogged for This Emotional Life and HealthyWomen.org. She has appeared on national TV - Fox 5 Good Day New York and Good Day Street Talk. She has been a frequent radio guest and hosts her own weekly radio show and podcast " Psych Up" on CoSozo and on live Radio at WMIQ 1450 AM in Michigan. She has a private practice in Northport, N.Y. 11768.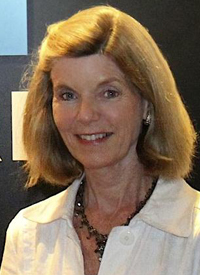 Jan Seidler Ramirez
Chief Curator and V.P. of Collections
9/11 Memorial Museum
Jan Seidler Ramirez is Chief Curator and Vice President of Collections for the National September 11 Memorial and Museum in New York City. Under her guidance over the past 9 years, the Memorial Museum's collection has grown to include many thousands of objects, artworks, photographs, films, oral histories and audio artifacts, architectural relics, and other evidentiary materials relevant to 9/11.
Previously, she served as Vice President and Museum Director at the New-York Historical Society, where she played a major role in developing that institution's 20th century collecting program and its History Responds initiative, a series of exhibitions, public programs, and collection acquisition efforts focused on the 9/11 attacks in their broad historical context. In her career Ramirez has held curatorial, interpretation, collections development and senior administrative posts at museums in Boston and New York, including the Boston Museum of Fine Arts, the Hudson River Museum and the Museum of the City of New York. She also has taught and lectured extensively on American and arts, and material culture at colleges, institutions and conferences, and authored numerous publications relating to American arts and cultural history. A graduate of Dartmouth College, Dr. Ramirez earned her Ph.D. in American Studies at Boston University.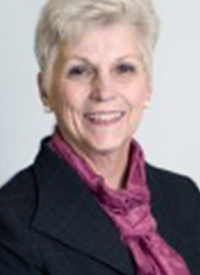 Kathleen Hubbs Ulman, Ph.D.
Kathleen Hubbs Ulman, Ph.D. is an Assistant Professor in Psychiatry (Psychology) Part- time at the Harvard Medical School in Boston, MA, A Clinical Assistant in Psychology at Massachusetts General Hospital, The Director of the Center for Group Psychotherapy at MGH, Past President of the American Group Psychotherapy Association and the Northeastern Society for Group Psychotherapy.
She is on the staff of the Women's Health Associates, a Primary Care Practice at MGH where she leads a health related groups, co- leads with a primary care physician group medical appointments for women with diabetes. She also leads Balint Groups for the clinical staff at Women's Health Associates to explore their feelings about their relationship with their patients with the goal of increasing their empathy. Along with two psychology colleagues she founded the Boston Threshold Group that organized thirteen group psychotherapy conferences in Belfast, Northern Ireland and provided opportunities for clinicians in Belfast to learn about group therapy and discuss their reactions to the trauma of the violence known as "The Troubles ". She has private practices in Boxford and Boston, MA. She has published and presented nationally and internationally on group therapy including several chapters and presentations on group therapy for trauma.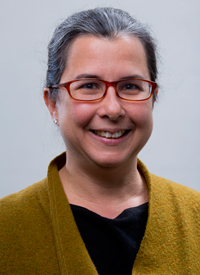 Amy Weisser
Vice President for Exhibitions
9/11 Memorial Museum
Amy Weisser managed the internal and consultant team that created the 9/11 Memorial Museum's 110,000 square feet of exhibitions. Since the Museum's May 2014 opening, she and her colleagues have been hard at work developing exhibitions that explore the impact and ongoing meaning of the terrorist attacks.
Previously, Amy helped open the contemporary art museum Dia:Beacon and the American Museum of Natural History's Rose Center. An adjunct professor in NYU's Museum Studies department, she earned a Ph.D. from Yale University.