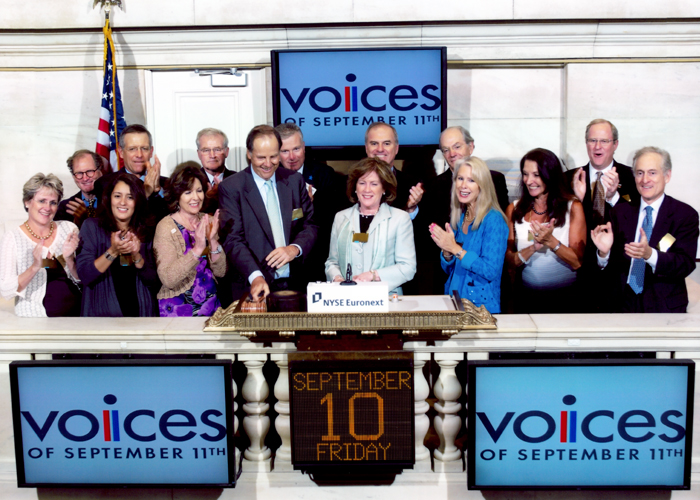 VOICES is grateful to the corporate sponsors whose incredible support has provided us with the opportunity to help thousands of individuals, making a difference in their lives and the well-being of their families. Many of these organizations sponsor our work through philanthropic efforts, others volunteered their time and talents, or generously donated important funds to support our programs.
VOICES Key Corporate Partners
Adobe Systems
American Century Investments
American Express
American Transit Insurance Company
Andor Capital Management, LLC
Annin Flagmakers
Aon Corporation
BAE Systems
Bank of America
Bankwell Financial Group
Barasch McGarry Salzman & Penson
Barry H. Glick Charitable Fund
Bridgespan Group
Bucknell University
Cantor Fitzgerald
Cathleen M. Hull Family Foundation
CB Richard Ellis, Inc.
The Dearie Law Firm, PC
Disney Worldwide Services
Dorsey & Whitney LLP
ESPN Radio
E-Trade
Facebook
Feal Good Foundation
Fidelity Investments
Fitzpatrick, Cella, Harper & Scinto
Fred Alger Management
FT Cares Foundation
GE Foundation
Gibbons P.C.
Goldman Sachs
Graybarns on the Silvermine River
Hamilton Executions LLC
Handwright Gallery & Framing
Hansen & Rosasco, LLP
HEH Associates
Herbert and Nell Singer Foundation, Inc.
Hewlett Packard
HTG Investments
IBM
Johnson & Johnson
JP Morgan Chase & Co.
Kane 11
Karl Chevrolet
Keefe, Bruyette & Woods
Key Bank
Kodak
Kreindler & Kreindler LLP
Lady Giving Circle
Legg Mason Global Asset Management
LendLease
Lentner Technology
Lindabury, McCormick, Estabrook & Cooper
Manfredi Jewels
May and Samuel Rudin Family Foundation
Merrill Lynch Wealth Management
Microsoft
Moelis & Co
Moffly Media
Moore Capital Management
Morgan Stanley
MotleyRice
Mutual of America
NAMSB Foundation, Inc.
National Debt Relief
National September 11th Memorial & Museum
Neospire
Oppenheimer Funds
Quality of Life, Inc.
Parker Waichman LLP
POLO Ralph Lauren
Port Authority of New York & New Jersey
Presbytery of Newark
Rand Insurance
Ray Catena Lexus of Larchmont
Robert Wood Johnson Foundation
Robin Hood Foundation
Rotary Club of New Canaan
Run to Remember Foundation, Inc.
September's Mission
Shearman & Stearling, LLP
Sophienwald
Sorin Management
Speiser, Krause, Nolan & Granito
State Street Global Advisors
Stewart's Spirits
TD Bank
TEC Associates
The Beiley Group
The Campbell Family Foundation
The Carnegie Foundation
The Community Foundation for the National Capital Region
The Dorothea L. Leonhardt Foundation, Inc.
The H. Boone and Violet M. Porter Charitable Foundation
Tiller LLC
Tower Group Companies
Turken, Heath & McCauley
United States Beverage
Wealth and Tax Advisory Services, LLC
William E. Simon Foundation
Wilmer Cutler Pickering Hale and Dorr