16th Annual Information Forum | 2017
16th Annual Day of Remembrance
Information Forum
Sunday, September 10, 2017
Marriott Downtown Hotel, New York City
On the eve of the Anniversary, VOICES hosted our 16th Annual Day of Remembrance Information Forum.  This year, we were honored to have Jon Stewart and John Feal, Founder and President of The FealGood Foundation speak about their tireless advocacy efforts to ensure that responders and survivors receive the care they deserve.
Beginning with a We Remember Ceremony, candles were lit to honor the lives lost and recognize the many individuals who continue to support the 9/11 community. As in years past, the Clinical Directors from the World Trade Center Health Program provided updates on treatment for medical and psychological conditions. Legal experts and victims' advocates discussed the Victims Compensation Fund. Clinicians with decades of professional experience shared their expertise about mental health treatment and building strength and resiliency. 
The afternoon began with a presentation on Commemoration and Creating a Narrative for Survivors and concluded with peer-to-peer roundtable discussions. Thanks to the generosity of the 9/11 Memorial Museum, attendees visited the Museum following the Information Forum.
A special thank you to the dedicated professionals who took the time out of their busy schedules to participate in the Information Forum.
Medical and Psychological Treatment Through the WTC Health Program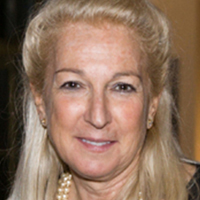 Stephanie Landau
- Moderator
Benjamin Luft, MD
Mind-Body Interventions
Advocacy Efforts to Support Responders and Survivors
Treatment Models to Facilitate Recovery and Coping
Victims Compensation Fund Update
Commemorating the Lives of Those Lost and Creating a Narrative for Survivors
Peer to Peer Roundtable Discussions
---