Meet the Author: Fred Guttenberg
Meet the Author: Fred Guttenberg
Wednesday, May 11 - 7:00pm EST
Join us on Wednesday, May 11 at 7pm to meet Fred Guttenberg, activist and author of Find the Helpers: What 9/11 and Parkland Taught Me about Recovery, Purpose, and Hope. Fred will speak about his personal journey following the loss of his brother to 9/11-related illness and the loss of his daughter in the Parkland School shooting.
Life changed forever for Fred and his family on Valentine's Day 2018. What was to be a day celebrating love turned into a nightmare. Fred's fourteen year-old daughter, Jaime was the second to the last of the thirty-four people shot at Marjory Stoneman Douglas High School in Parkland, Florida. Jaime had a huge heart, and the loss of his daughter and so many of her fellow students who were struck down in cold blood galvanized Fred into action. He became an activist dedicated to passing common sense gun safety legislation.
Fred was already struggling with deep personal loss. Four months earlier his brother Michael died of 9/11 induced pancreatic cancer, due to his exposure to toxic chemicals at Ground Zero. Michael battled his medical condition heroically for nearly five years, and died at age fifty.
Fred's book is not about gun safety or Parkland. Instead, Find the Helpers tells the story of Fred Guttenberg's journey since Jaime and Michael's deaths, and how the kindness and compassion of others has gotten him through the worst of times. Fred believes that good things happen to good people at the hands of other good people─and that the world is filled with them. They include everyone from amazing gun violence survivors to President Joe Biden, who talked with him about learning to grieve by finding mission and purpose.
Participation is free, registration is required.
---
About the Presenter
Fred Guttenberg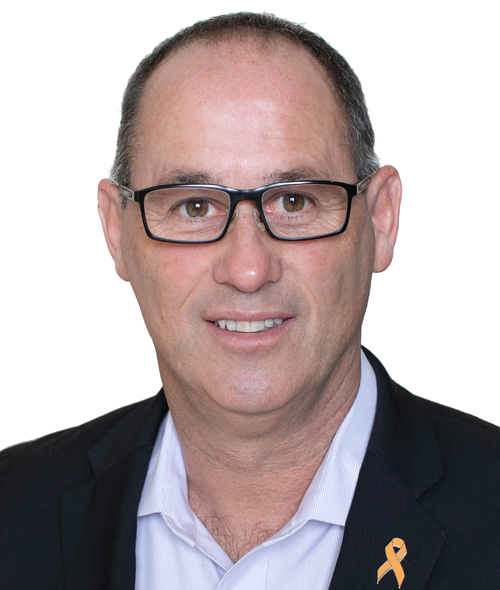 Fred Guttenberg began his public life after the murder of his beautiful 14 year old daughter Jaime. The day after the murder, Fred attended a public vigil in Parkland. While there, the Mayor asked him to speak. His words shook a nation.
Only four months prior to this, Fred's brother Michael passed away in October 2017 from cancer related to his service in 9/11. He was one of the original first responders and was trapped in the WTC as it collapsed. Amazingly, the room that they hid out in did not collapse and Michael and his team of physicians spent 16 days at ground zero taking care of others.
Following his involvement in these two distinctly American Tragedies, Fred has traveled the country talking about both events but also talking about perspective, perseverance, and resilience. He discusses pivotal moments in our life and how we respond to those moments. Fred's mission ultimately led him to write his new book Find The Helpers.
Fred Guttenberg's professional life previously included over a decade of experience management with Johnson and Johnson, followed by almost 15 years as an entrepreneur, with 19 Dunkin Donuts, which he sold in November 2016.