Preparing for After | Speakers
Karen Alter-Reid, Ph.D.
Psychotherapist & EMDR expert
Dr. Karen Alter-Reid is a clinical psychologist with a private practice in Stamford, CT. She specializes in working with adults struggling with post-traumatic stress injuries. She trains mental health clinicians in EMDR therapy, a modality of treatment for PTSD.
She is Faculty, EMDR Senior Consultant and Trainer at the National Institute for the Psychotherapies' Integrative Trauma Program in NYC. As Co-Coordinator of the Fairfield County Trauma Recovery Network, she has provided and overseen trauma/EMDR education and treatment of first responders. She co-developed a "Therapy for Therapists" program which provides trauma treatment to mental health clinicians in the aftermath of disaster.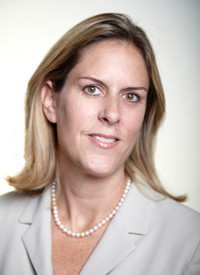 Jennifer Barahona, LCSW
Executive Director
Newtown-Sandy Hook Community Foundation
Jennifer Barahona, LCSW joined the Newtown-Sandy Hook Community Foundation as its first executive director in September 2013, providing leadership in the recovery efforts from the shooting at Sandy Hook Elementary School on 12/14/12.
Ms. Barahona received a Bachelor's of Science in Human Development and Family Relations from the University of Connecticut and a Master's of Science in Social Work from Columbia University.
Ms. Barahona is a licensed clinical social worker who has spent the majority of her career in non-profit management and leadership roles. During her 13 year tenure at Family & Children's Agency in Norwalk she served as Director of Youth Services and was an integral member of the team assigned to assist with the recovery efforts and follow up work with families in Connecticut who lost loved ones in the September 11th terrorist attacks. Ms. Barahona is also an adjunct professor in the Social Work Department at Sacred Heart University.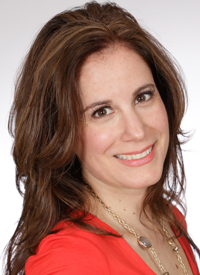 Karen M. Carlucci, LCS
Psychotherapist and Professional Coach
Karen Carlucci is a dynamic Licensed Psychotherapist based in the heart of New York City with a down to earth, approachable style of practice. Having worked in various capacities in the mental health and behavioral health world for over twenty years, Karen has witnessed the powerful impact of connectedness.
This has been evident in her work as an individual and group therapist for those struggling with emotional issues, a crisis or addiction; as a trainer coaching professionals in becoming better versions of themselves; as a recruiter, matching people to opportunities; and as a manager, supporting a team in effectively working together. In all of these contexts, the dynamics of the relationship made all the difference, allowing for development and success to be realized. Karen applies this philosophy (and a healthy sense of humor) in all that she does.
In addition to a BA in Human Resources and an MSW from New York University's School of Social Work, Karen possess certificates in Training and Organizational Development and Adult Psychoanalytic Psychotherapy. Karen currently serves on the Advisory Board for Aircraft Casualty Emotional Support Services (ACCESS) and as Student Field/Academic Advisor at Columbia University School of Social Work. Karen has also been an adjunct instructor of Short-Term Therapies and Crisis Intervention at NYU's Silver School of Social Work and has served as a subject matter consultant for mental health and suicide prevention training content.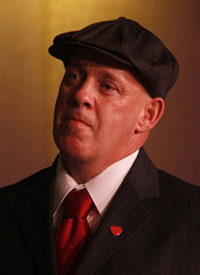 John Feal
Founder, FealGood Foundation
John Feal founded the Fealgood Foundation was founded in the wake of 9/11. The foundation assists First Responders and other people who have been physically or mentally injured as a result of their rescue, recovery and clean up efforts at the WTC site after 9/11.
FealGood Foundation (FGF) advocates for First Responder rights. John Feal and FGF provide financial assistance, medical and legal contacts, and other advocacy needs.
On September, 12, 2001, John and his team of Construction Demolition experts were called to Ground Zero in Lower Manhattan to aid in the cleanup and recovery mission. While supervising his team, roughly 8,000 pounds of steel came loose from the huge pile and crushed his left foot. After 11 weeks in the hospital, doctors amputated half of John's left foot. John went through years of surgeries and innumerable hours of therapy; as well as extensive hospital stays and mounting medical expenses.
Once out of the hospital, John made it his mission to alleviate the Heroes of 9/11 from the burdens he experienced and created the FealGood Foundation. John's team at the foundation made it their mission to ensure that every United States Senator, Congressman and Congresswoman knew the FealGood Foundation's name, their determination and their inflexibility to never accept "No" for an answer.
On December 22rd, 2010, just three days before Christmas and while holding the US Senate & Congress from starting their holiday break, John and his team of Responders and Volunteers watched the proud moment of a unanimous vote by the entire Senate to pass HR 847.
John and The FealGood Foundation have now made it their mission to assure transparency in the James Zadroga 9/11 Health & Compensation law. John spreads himself between fund-raising for important causes directly related to the responders and all those affected by 9/11 and its aftermath, to lobbying the many sub-committees involving the Zadroga law and holding forums to ensure that responders know their rights as they pertain to the law. John has now been influential in the passing of two bills since 2004, and continues to strive with his grass roots activism.
Mary Fetchet
Founding Director, Voices of September 11th
Mary Fetchet is the driving force behind VOICES, a non-profit organization she co-founded in 2001 following the death of her 24 year old son Brad at the World Trade Center. Her unique background as a mother of a victim, along with over 20 years of expertise as a clinical social worker, influenced VOICES innovative approach to creating a new paradigm in providing long-term support services.
Using social work practices, she guided the development of programs that provide continuity of care and promote resiliency in the lives of victims' families, responders and survivors. Today, Ms. Fetchet is also helping communities heal after other traumatic events through VOICES Center of Excellence for Community Resilience, an initiative that she launched in 2014.
Under her leadership, VOICES launched the 9/11 Living Memorial Project in advance of the 5th anniversary to document the nearly 3,000 lives lost and stories of survivors. As a clinician, she recognized the importance of commemoration and supporting families through the emotional but therapeutic process of honoring their loved ones in a meaningful way. The 9/11 Living Memorial Project is now an extensive digital collection of over 70,000 photographs and personal keepsakes contributed by thousands of family members. The collection is located on VOICES website and is also a core component of the In Memoriam exhibit at the 9/11 Memorial & Museum in New York City.
A strong advocate for the rights of victim's families and survivors, and public policy reforms to make the country safer, Ms. Fetchet advocated for an appropriate process for the notification of human remains, the Victim's Compensation Fund and the creation of the 9/11 Memorial at the World Trade Center site. She was also instrumental in campaigning for the 9/11 Commission and the implementation of reforms based on their recommendations. She testified before the 9/11 Commission and the U.S. Congress on five occasions.
Ms. Fetchet's work through the VOICES Center of Excellence for Community Resilience includes establishing public-private partnerships, educational initiatives and research projects to document best practices in preparing communities to more effectively respond to the long-term needs of victims' families, responders and survivors. Through a U.S. Department of Justice grant, VOICES produced a publication, Preparing for After, a resource kit of best practices based on interviews conducted with those who responded to the 9/11 attacks; the Oklahoma City bombing; and the shootings at Virginia Tech, Northern Illinois University and Tucson, Arizona. Currently, she is leading several research projects that are examining the long-term needs of families and communities impacted by traumatic events.
An expert on the long-term needs of victims and survivors, mental health care, preparedness, and national security reforms, she has personally advised organizations and federal agencies both nationally and internationally. Ms. Fetchet has made hundreds of appearances on national television and at conferences in the U.S. and abroad, and contributes regularly to print and radio. Her awards include induction into the Hall of Fame at Columbia School of Social Work in NYC, the Social Work Managers Award, Hometown Heroes on DIRECTTV, ABC News Person of the Year, Moffly Media Light A Fire Award and NBC Nightly News with Brian Williams Making a Difference.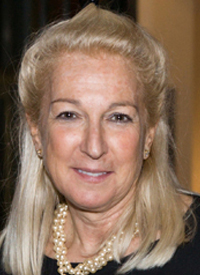 Stephanie Landau
Project Director, Voices of September 11th
Stephanie Landau joined VOICES in 2007. She is responsible for planning annual events, including the annual Always Remember Gala, the 9/10 Information Forum and Commemorative Luncheon, as well as interfaith services and special events.
Stephanie is also the project manager for our work with the World Trade Center Health Program to connect responders and survivors with medical and mental health services that are available for those who qualify. She works closely with our partner in this project, the Mental Health Association of New York City.
As project manager for the 9/11 Living Memorial Project, Stephanie scheduled and conducted hundreds of workshops in communities throughout the tri-state area and Washington, D.C. Her team met with over 1,600 families to create tributes to their loved ones in the 9/11 Living Memorial Project.
Her responsibilities also include the management of the high school and college Internship Programs and the Volunteer Program.
Stephanie earned a Master Degree in City Planning from the University of Pennsylvania. Prior to joining VOICES, Stephanie spent several years working in the field on real estate investment. After moving to Ridgefield, CT., she worked for several years at Ridgefield High School as class advisor and student activities coordinator.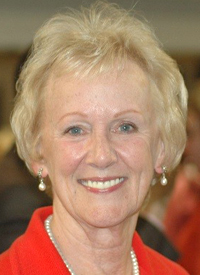 E. Patricia Llodra
Newtown First Selectwoman
Pat Llodra has lengthy experience in both the public and private sectors and a proven record of leadership. Pat moved to Newtown in 1970 and became involved in local issues through her active membership in the Sandy Hook PTA, the PTA Council, the St. Rose Parish Council, the League of Women Voters, and the Republican Town Committee. She was elected to a six-year term on the Board of Education in 1976.
On the board, Pat focused on building a strong community with excellent educational programs, recreational opportunities, and sound fiscal planning. In 1977, she was awarded the Distinguished Service Award for the Outstanding Young Woman of the Year.
Her professional career as an educator, like her public service, was marked by achievement. In 1978 Pat became a National Science Foundation Fellow in the study of mathematics and then received the Scholar's Award for original study in applied psychology. She was a PIMMS Fellow (Project to Increase the Mastery of Math and Science) in 1984 and 1985 and was elected to the Connecticut Academy of Educational Leaders. Pat was selected by her peers as Connecticut's Principal of the Year in 2001.
Pat later served as the Leader-in-Residence with the State Department of Education under a grant funded by the Wallace Foundation. Her focus was on building the capacity of school leaders to improve student achievement. After serving as interim principal of Newtown High School for six months, Pat returned to the state department to design a statewide program of leadership development focused on districts and schools not meeting federal standards.
First elected to Newtown's Legislative Council in 2005, Pat won re-election in 2007 and was elected First Selectman in 2009, serving in that capacity until Nov. 30, 2017.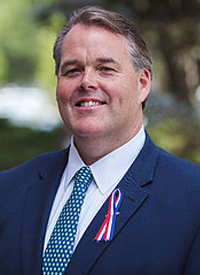 Matthew J. McCauley
Partner, Turken, Heath & McCauley
Matt was a 9/11 First Responder himself and has been dedicated to representing both the 9/11 First Responders and civilian survivors that were either injured or developed illnesses after the attack.
As a former NYPD Police Officer and a Paramedic, he and others advocated for the passage of the James Zadroga 9/11 Health and Compensation Act of 2010 and its extension to aid both first responders and civilian survivors.
Named Advocate of the Year by John Feal from the FealGood Foundation, he has been recognized numerous times for his commitment to the 9/11 community. He continues assist the FealGood Foundation, 9/11 Health Watch, and other groups with developing legislation supportive of the 9/11 Community.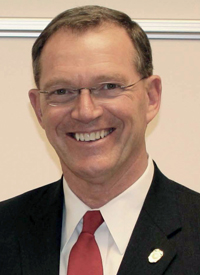 Danny R. Stebbins
Colonel Connecticut State Police (Retired)
Dan Stebbins is the retired Colonel of the Connecticut State Police. He has 40 years of combined law enforcement experience having working at both the State and Federal levels. He was the on-scene commander at the Sandy Hook Elementary School in Newtown on 12/14/12.
The lessons learned from the Sandy Hook shootings continued long after this horrific event as many first responders suffered from Post Traumatic Stress Injuries. Dan will share the difficulties the agency experienced by not being prepared for the traumatic stress suffered by so many people associated with the initial and follow-up investigation.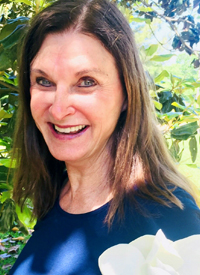 JoAnn Zucker, LCSW
Support Group Facilitator
Jo Ann Zucker is a licensed clinical social worker who has worked in and around the Rockland County area for over 20 years. In addition to her private Psychotherapy and Executive Coaching practice, she has provided consulting services to various local agencies including: Mental Health Association of Rockland County, Rockland County Department of Health, St. Dominic's Home, Rockland Teachers Center.
She served as Director of Child and Adolescent Services from 1991 to 1995. Jo Ann facilitated a support group for parents who lost their adult children on September 11, 2001 for Voices of September 11th. She holds a Masters degree from Fordham University.