Intelligence Reform / Terrorism Prevention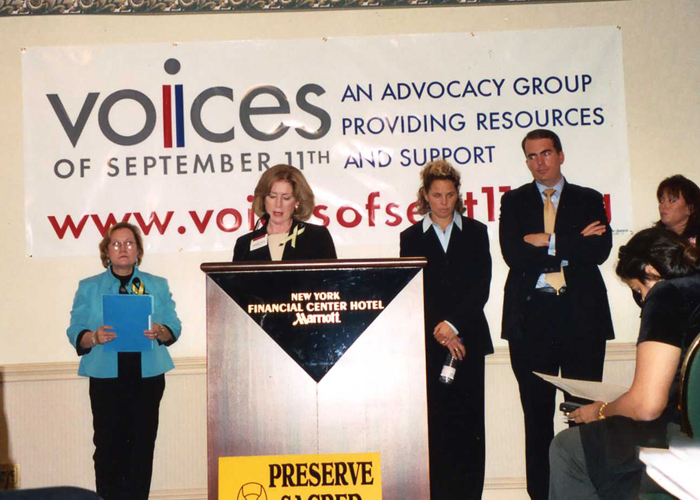 In its July 2004 report, the 9/11 Commission recommended that a security framework be developed to protect the United States from large-scale attacks directed from abroad, while enhancing federal, state and local capabilities to prepare for, respond to, and recover from threats and disasters at home. To meet this objective, the Department of Homeland Security (DHS) was created, bringing together 22 separate agencies and offices into a single, Cabinet-level department.
VOICES continues to meet with representatives from DHS to provide recommendations based on over a decade of work with victims' families, survivors and responders. We are honored that Secretary Janet Napolitano has joined us for the 10th Anniversary Information Forum, the 9/11 Summit in Washington D.C. and the 11th Anniversary Interfaith Service.