Register for June Workshops on Treatment for PTSD
June is PTSD Awareness Month and VOICES Pathways to Resilience Programs continue to highlight unique strategies for calming the mind, eliciting comfort, and promoting healing. We know you will find this month's workshops engaging and informative; and we invite you to register for one, or both, of these content-rich experiences.
PTSD and anxiety are at an all-time high due to the pandemic and social unrest. Both are among the top 10 diagnosed conditions among individuals in treatment at the World Trade Center Health Clinical Centers.
This month we will focus on innovative treatments for PTSD and anxiety disorders, including alternative treatments that will be discussed in both presentations related to the benefits of interacting with horses.
These virtual programs are free and open to all.
---

Join us on June 10 for a workshop
What We Know About Treatment for PTSD and
the Promise of Equine Assisted Therapy
June is PTSD Awareness Month and as part of VOICES Pathways to Resilience Programs we are highlighting unique strategies and effective treatments to promote healing. PTSD and anxiety are at an all-time high due to the pandemic, and are among the top 10 diagnosed conditions among individuals in treatment at the World Trade Center Health Clinical Centers.
Join us for an informative presentation by distinguished researchers, Dr. Yuval Neria and Dr. Prudence Fisher who will share their extensive expertise in the treatment of trauma and PTSD. Dr. Neria will speak about PTSD as a diagnosis and discuss commonly used treatments in terms of their effectiveness. He will also demonstrate his fascinating findings of efficacy using neuroimaging. Dr. Fisher will then describe the development of protocols by their team for group equine assisted therapy, and how it was evaluated in a large sample of veterans with PTSD.
PTSD is a treatable disorder in which a person has difficulty recovering after experiencing or witnessing a terrifying event such as a natural disaster, war, terrorist act, or serious accident. The condition can last months, or years, with triggers that can bring back memories of the trauma accompanied by intense emotional and physical reactions. This presentation provides a rare opportunity to hear from leading experts who have conducted research and authored hundreds of articles focused on the mental health consequences and treatment protocols for exposure to trauma.
The online workshop is free, and registration is required.
---
About the Panelists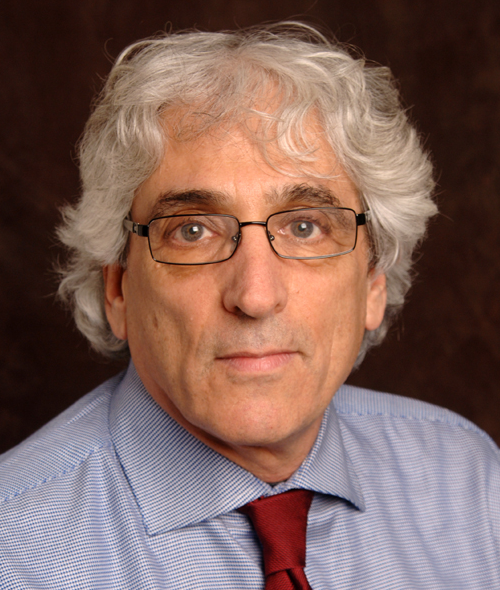 Yuval Neria, Ph.D. is Professor of Clinical Medical Psychology at Columbia University, Departments of Psychiatry and Epidemiology, and Director of Trauma and PTSD at the New York State Psychiatric Institute (NYSPI). Together with Dr. Fisher, Dr. Neria and his lab have led the first ever development and testing of a treatment manual for Equine Assisted Therapy for PTSD and they recently completed a large open trial on this novel treatment with veterans with PTSD.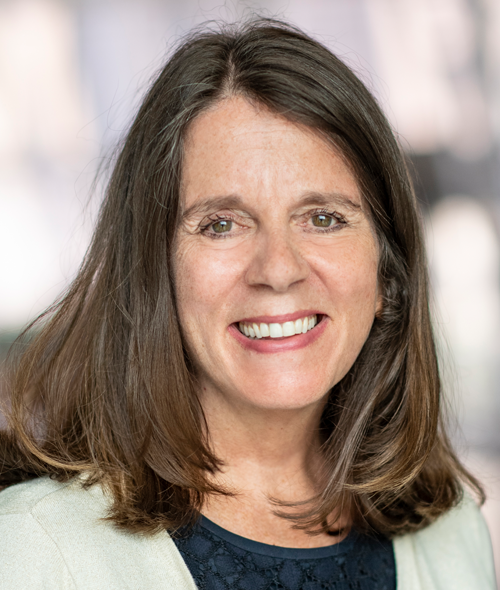 Prudence Fisher, Ph.D. is Associate Professor of Clinical Psychiatric Social Work in the Department of Psychiatry at Columbia University College of Physicians and Surgeons and Research Scientist at the New York State Psychiatric Institute. Dr. Fisher is widely acknowledged as an expert in assessment issues and she has been instrumental in the development of widely used diagnostic measures, including the Diagnostic Interview Schedule for Children (DISC).
---

Join us June 17 for a workshop and demonstration
Discovering Inner Strength through the Wisdom of a Horse
VOICES is proud to partner with the New Canaan Mounted Troop (NCMT) to bring Discovering Inner Strength Through the Wisdom of a Horse to our series of Pathways to Resilience online programs. The workshop will feature a panel of equine assisted learning professionals with decades of experience working in adaptive riding and equine care for individuals with intellectual, developmental, emotional and physical disabilities.
Carrie Brady and Caroleigh Evarts from New Canaan Mounted Troop will be joined by Debra Farber and Jody Jacob-McVey, equine behavior specialists who conducted the Man O' War Research Project with veterans diagnosed with PTSD. The presenters will discuss the use of horses in supportive and therapeutic settings to help humans navigate challenging emotional experiences. The panelists will help us better understand the unique insights about resilience that horses have to offer humans.
Equine-assisted instruction and equine therapy is growing in popularity due to its experiential approach and emerging evidence of its effectiveness. By incorporating horses into the therapeutic process, participants are engaged in activities such as grooming, feeding, and leading a horse while being supported by professionals. This experience promotes well-being, inner strength, and resilience and helps build emotional regulation and self-confidence.
The program includes a video demonstration of an equine-assisted learning session featuring members of the 9/11 community - Eve Bucca, wife of Ronald Bucca, Rich Roeille, former Firefighter with Merrick Fire Department, and Frank Fetchet, father of Brad Fetchet, and New Canaan residents Babette DeFelice, Heather Macken and Melissa Malone.
This workshop is free and open to all. Registration is required.
---
About the Panelists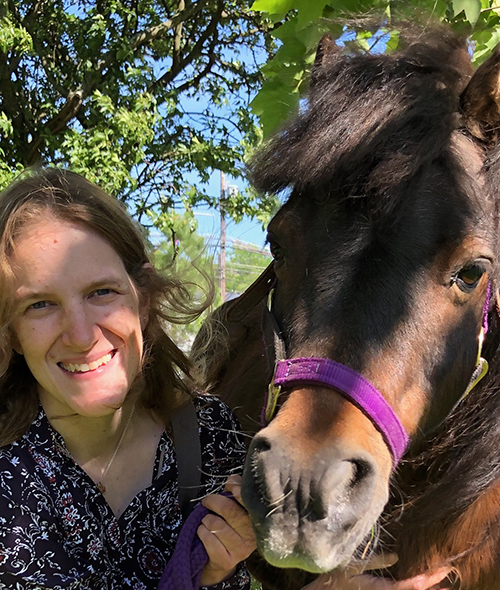 Carrie Brady is the executive director of Possibilities Farm, LLC in Ancramdale, NY where she partners with horses in innovative non-riding programs that promote personal growth, enhance wellness, and build community. Carrie currently serves as the Vice President of the Equine Experiential Education Association (E3A), on the faculty of The Horse Institute® offering leadership and corporate programs, and as a facilitator in the Horse Wisdom Project at New Canaan Mounted Troop.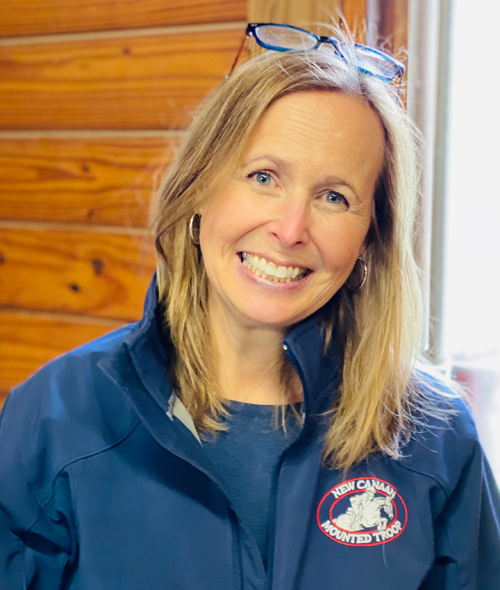 Caroleigh Evarts, PATH Intl CTRI and Super Troopers Therapeutic Program Director, has been with New Canaan Mounted Troop, since 2013. Caroleigh has been passionate about creating meaningful opportunities for skill development and personal growth for all people. She was a founding board member of Arts for Healing, New Canaan, CT, a board member of the United Way, and founded and managed for 10 years the New Canaan chapter of TOPSoccer.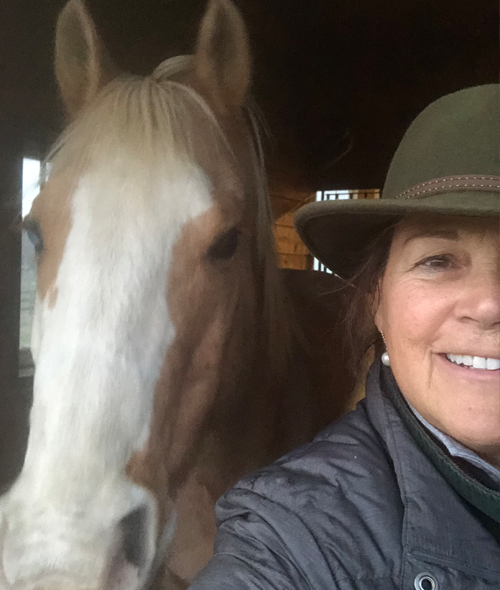 Debra G. Farber, MA, LPC is a Licensed Professional Counselor in the state of New Jersey and a National Certified Counselor. She is a member of the American Counseling Association and the Equine Assisted Growth and Learning Association. As an Advanced Certified EAGALA member, Ms. Farber has been a mentor to other members as well as a presenter at the semiannual conference. Her counseling skills have been utilized to assist domestic violence victims.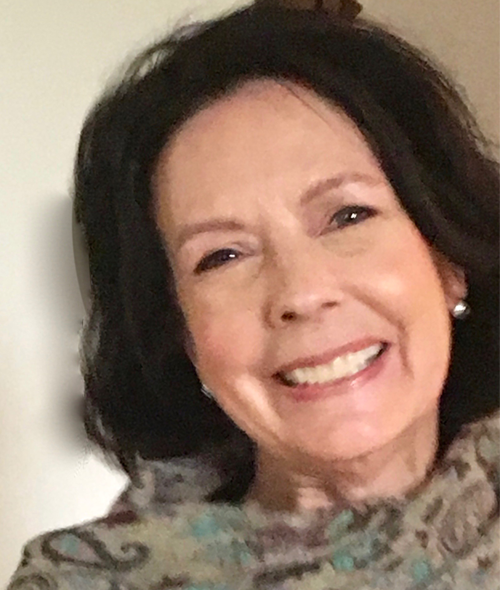 Jody Jacob-McVey, PCC, CPCC is the founder and managing director of EquiSense Solutions LLC, a coaching company for experiential living and leaders. She is a certified Equine Behavior Specialist through the EAGALA and is certified by the Equine E3A in corporate learning and personal development. The last 5 years, Jody has been working with The Man O' War Project, a research study investigating the efficacy of Equine Assisted Therapy interventions for military veterans with PTSD.
---
Thanks to the New Canaan Mounted Troop for their partnership and support