VOICES 2020 Symposium Videos Now Available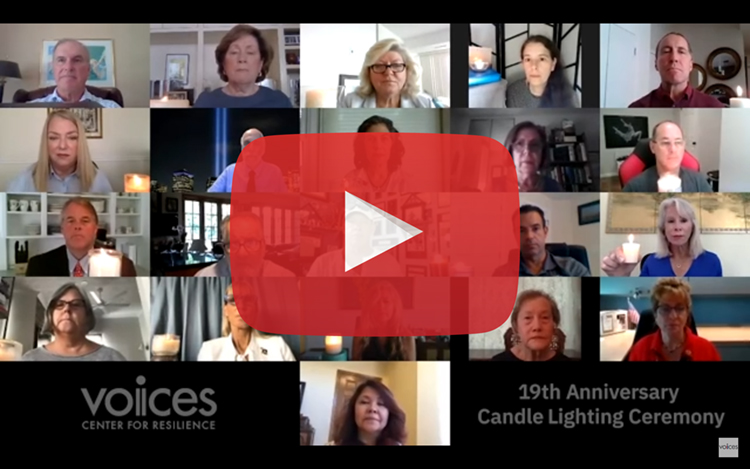 On September 9 and 10, VOICES hosted its 2-day virtual symposium featuring presentations by leading experts working in the fields of mental health, trauma and resilience, as well as legal and medical professionals who discussed issues that are important to the 9/11 community. This year's online event, Pathways to Resilience During Unpredictable Times, presented a new opportunity to engage over 900 people - from over 30 countries - as well as those working with communities impacted by other traumatic events worldwide.
Be sure to watch our 19th Anniversary Candle Lighting Ceremony, Stories of Resilience, and VOICES tribute to the legacies of Lou Alvarez and Ray Pfeifer.