VOICES Building Resilience Workshops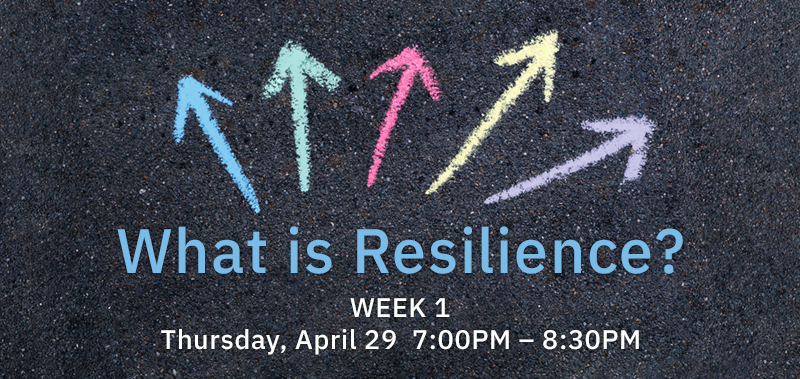 Just a week away from the launch of VOICES Building Personal and Community Resilience workshop series which begins on Thursday, April 29th from 7:00PM – 8:30PM.
For those who still wish to participate, there is still time to register. We sincerely hope you will join us as we embark upon this five-part, interactive experience designed to explore a variety of practices to help identify and manage stress, face daily challenges and build more compassionate relationships.
The workshops will be co-facilitated by Katherine Manners and Carolina Bautista-Velez, each bringing decades of experience in trauma-informed practices to promote resilience to this work.
Workshops will focus on these topics:
Week 1: Thursday, April 29th – What is Resilience?
Week 2: Thursday, May 6th – Mindfulness and Self-Compassion
Week 3: Thursday, May 13th – Developing Resilient Relationships
Week 4: Thursday, May 20th – Gratitude and Appreciation
Week 5: Thursday, May 27th – Remembering the Big Picture
The Resilience workshops are free and open to all. Registration is required. You are invited to attend one or all of the sessions, but would benefit most from attending the entire series.