April 6 N.J. Event Promotes Resilience in Communities Impacted by Trauma
New Brunswick, N.J. (March 1, 2016) —Voices of September 11th (VOICES) will host its annual New Jersey symposium, "Promoting Resilience in Communities Impacted by Trauma" on Wednesday, April 6, 2016. The all-day symposium, to be held at the Livingston Campus Student Center at Rutgers University in Piscataway, features presentations and panel discussions led by subject matter experts and clinicians working in the field of trauma, grief and disaster mental health.
Families of New Jersey's 749 victims of the September 11, 2001 attacks, along with rescue workers and survivors, will benefit from participating and are invited to attend free of charge. In addition, the symposium will provide important insights for mental health professionals, public health providers, emergency managers and law enforcement professionals working with victims' families, responders and survivors. Continuing education credits are available for social workers and licensed professional counselors.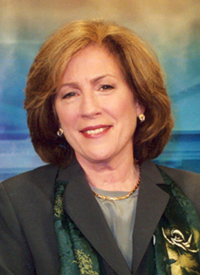 Mary Fetchet, Founding Director, Voices of September 11th
"The saying 'time heals all wounds' is an insufficient view for those impacted by terrorism and mass violence," noted Mary Fetchet, LCSW, VOICES founding director, who lost her 24-year-old son, Brad, in the World Trade Center attacks. "It's often a lifelong journey, and individuals require ongoing information about building resilience. In order to promote healing, it is critical for service providers to understand the evolving needs of victims' families and survivors. The VOICES symposium brings those two worlds together."
Presenters at the VOICES symposium will discuss current treatment approaches and lessons learned that will be informative for victims' families and survivors, as well as for professionals who are providing victims' services. Topics include coping with secondary traumatic stress after a disaster; children's grief across the life cycle; introduction to mindfulness practice; trends in physical and mental health treatment; long-term needs of the 9/11 community; promoting resiliency in families, survivors and responders; and emotion regulation to reduce the effects of trauma.
Fifteen years after the 9/11 attacks, VOICES continues to provide a wide range of programs for those impacted by 9/11, while helping communities impacted by other traumatic events. The symposium is an initiative of VOICES Center of Excellence for Community Resilience. Launched in 2014, VOICES Resilience Center provides a multi-disciplinary approach to providing long-term support services for victims' families, responders and survivors, through public-private partnerships with subject matter experts, government agencies, organizations and universities. 
The symposium is made possible by generous sponsorship from the Centers for Disease Control and Prevention, the United Way of Central Jersey, and the Rutgers School of Social Work.
Registration is required. For more information or to register, visit voicesofseptember11.org or call 203-966-3911
About Voices of September 11th (voicesofseptember11.org): Founded in 2001, Voices of September 11th (VOICES) is the preeminent organization addressing the long-term needs of those impacted by traumatic events, using its 14 years of expertise to create a new paradigm in victims' services.
The organization provides support services that promote resiliency in the lives of victims' families, responders and survivors; shares best practices to assist communities in preparing for and responding to traumatic events; and advocates for public policy reforms that promote national preparedness.
VOICES Center of Excellence initiatives include: research projects, curriculum development and training, symposiums and dissemination of information on mental health and public policy.

Connecticut Headquarters: 161 Cherry Street, New Canaan, CT 06840   (203) 966-3911
New Jersey Office: 84 Albany Street, New Brunswick, NJ 08901   (732) 543-2300
This news release is distributed by Rutgers Division of Continuing Studies on behalf of Voices of September 11th.

FOR IMMEDIATE RELEASE
Contact: Susan Cossette Eng, Communications Director, Voices of September 11th
seng@voicesofsept11.org | (203) 966-3911