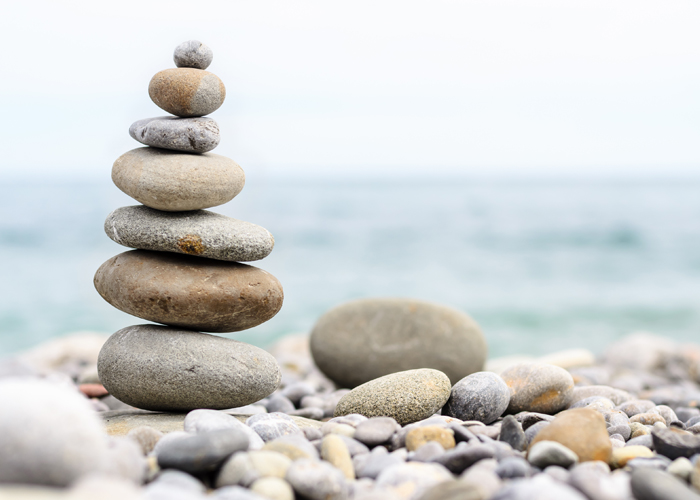 Resilience is the capacity to manage adversity and losses, and the ability to adapt to challenges and life-changing events. Sometimes resilience is referred to as being able to bounce back. Resilience includes skills, beliefs and knowledge – all of which can be strengthened and built upon.
While we often think of resilience in terms of individual people, a community can also build resilience. Although there are many different ways of viewing resilience, four key factors are Connectedness, Health/Wellness, Adaptive Thinking, and Meaning.
"It's your reaction to adversity, not adversity itself that determines how your life's story will develop."
Is resilience a trait, an ability or an outcome? We might think that being a resilient person can be in one's DNA – an effortless aspect of someone's personality – or other times we might see resiliency as a skill that needs honing through practice. Resiliency may be felt as the culmination of suffering and subsequent growth through it – the process of recovery leads to a stronger foundation. To understand the strategies to cultivate resilience, VOICES has created a Tip Sheet and a series of video workshops.
View Tip Sheet
.
---
Mindfulness is the basic human ability to be fully present. When we are mindful, we are living in the moment, and fortunately, our ability to be mindful can be improved through intentional practice. Many individuals find that peaceful activities such as yoga, gardening, listening to music are just as effective as meditation, and that the benefits include an increase in self-awareness and a reduction in stress. When we become more aware of our thoughts, we also increase our ability to practice self-compassion. To further highlight the importance of mindfulness and self-compassion, VOICES has created a Tip Sheet to accompany this video presentation.
View Tip Sheet
.
---
The quality of our relationships impacts how resilient we are when faced with life's challenges. The more social support we have from family and friends, the more flexible and resilient we are when stressful situations arise. Learning to care for and properly manage our relationships is an essential skill for quickly bouncing back from adversity.
View Tip Sheet
---
We are all capable of learning how to embrace gratitude and appreciation as tools to improve our personal well-being. When applied in daily life, there are physical, psychological and interpersonal benefits to doing so, and by cultivating frequent expressions of gratitude and appreciation, we foster our internal sense of optimism and hope. To further highlight the power of giving thanks, VOICES has created a Tip Sheet to accompany this video presentation.
View Tip Sheet
---
Connectedness refers to our sense of belonging and closeness in our relationships
Health/Wellness includes taking care of oneself and avoiding unhealthy reactions to manage distress (such as alcohol use)
Adaptive Thinking means being able to balance one's thoughts, both positive and negative, and maintaining hope for the changed future
Meaning refers to staying in touch with your sense of purpose and continuing to work towards a goal that is important to you
The following article by the American Psychological Association (2020) offers insights and thoughts about resilience and how you can strengthen your capacity to manage adversity and painful events: https://www.apa.org/topics/resilience
If you are interested in exploring your resilience further, consider taking the following survey, which includes a guided action plan for building your ability to cope with adversity and change: https://centerforresilientchildren.org/wp-content/uploads/Devereux-Adult-Resilience-Survey-DARS_full.pdf
---