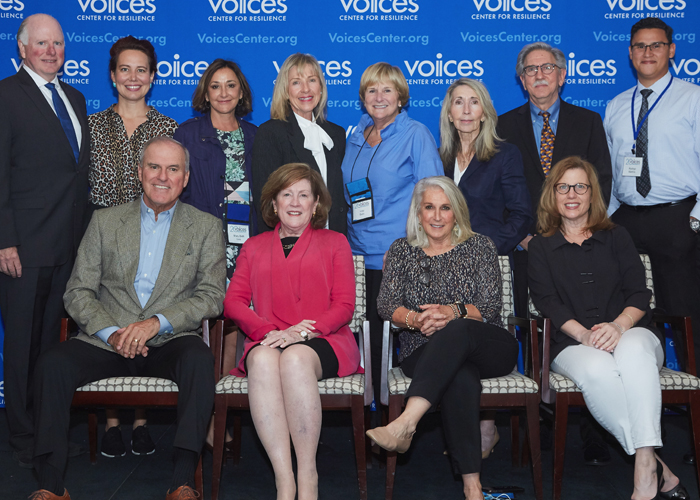 Join our team of dedicated professionals as a volunteer! We are looking for people who want to make a difference by supporting the 9/11 community and others who have been affected by mass violence and disasters.
VOICES seeks volunteers throughout the year to work with the full-time staff at our offices, as well as for special events including the annual Resilience Symposium and the annual Always Remember Gala. Though special skills are always welcome, the only requirement for volunteers is a desire to assist others and further our mission. Please contact our office today for more information or to begin working with us.
Voices Center for Resilience Seeks Experienced Social Worker
Description:
Voices Center for Resilience (VOICES), formerly known as Voices of September 11th, is seeking a Licensed Social Worker to lead the daily operations of our support services and programs. All support services, programs and client contact is conducted virtually. Responsibilities include coordinating outreach efforts, conducting assessments and making referrals, and providing case management services for 9/11 families, survivors, responders, and the families of those who have died of 9/11-related illnesses. Responsibilities also includes supervision of graduate student social work interns. The position is 30-40 hours a week and is located in our New Canaan, CT office. Some evenings are required to coordinate virtual programs.
The ideal candidate is passionate about our mission and interested in expanding their professional expertise by providing support services that address the long-term needs of victims' families, survivors and responders. The individual should be enthusiastic and confident in leading our mental health initiatives, while working collaboratively with the VOICES Founding Director and staff members to coordinate educational programs and annual conferences.
Skills and requirements:
LSW or LCSW with minimum of 2 years of experience
Case management, referrals and assessments
Client and community outreach
Ability to manage multiple projects simultaneously
Interest in the field of trauma, bereavement, resiliency
Interest in working with victims' families, survivors and responders
Experience in facilitating support groups
SIFI training and supervision experience is a plus
Computer and database documentation skills required
This is a full-time, salaried position with benefits, including insurance.
Resume and cover letter should be sent to: Mary Fetchet at mafetchet@voicesofsept11.org
COVID-19 considerations:
Our staff is resuming work in the office with an alternating schedule. All COVID protocols are followed with individual office spaces. Client contact is conducted virtually.