VOICES Always Remember Virtual Gala | Biographies
Event Co-Host
Mike Greenberg
Get Up Co-Host & ESPN Radio Host
Mike Greenberg has hosted ESPN's morning show Get Up since its debut in 2018. He made his highly anticipated return to ESPN Radio as the host of Greeny in August 2020.
The show– which airs from noon to 2 p.m. ET and is simulcast on ESPNEWS – regularly features his unique, expanded take on many of the trending topics from that morning's Get Up. In September 2020, he became the host of Bettor Days with Mike Greenberg, a character-driven reenactment show bringing to life the true stories of unforgettable gambling adventures, for ESPN+.
For almost two decades, sports fans woke up with Greenberg as half of ESPN Radio's Mike & Mike, with co-host Mike Golic. Greenberg joined ESPN in September 1996 as an anchor for the launch of ESPNEWS. He later anchored SportsCenter for many years, even long after Mike & Mike launched on January 3, 2000. Greenberg and Golic were inducted into the National Association of Broadcasters' Broadcasting Hall of Fame in 2016 and the National Radio Hall of Fame in 2018. Greenberg was also inducted into Northwestern's Medill Hall of Achievement.
In 2007, Greenberg's first book, Why My Wife Thinks I'm an Idiot, spent five weeks on The New York Times' Best Sellers List and was nominated for a Quill Award. It was the humorous self-deprecating account of his life as a sports fan and husband. In 2010, Greenberg, along with Golic, released Mike & Mike's Rules for Sports and Life, which reached number 3 on The New York Times' Best Sellers List. In 2013, Greenberg debuted his first novel, All You Could Ask For, as a tribute after a family friend, Heidi Armitage, was diagnosed with breast cancer in 2009 and lost her battle to the disease that same year. The novel was a New York Times Best Seller and Greenberg, along with his wife Stacy, donated 100% of the proceeds from the novel to the V Foundation for Cancer Research. Greenberg's second novel, My Father's Wives, was published in 2015.
Prior to joining ESPN, Greenberg worked as a reporter for SportsChannel Chicago and as a sports anchor/reporter for the regional cable news network CLTV in Chicago. In addition, Greenberg had worked for Chicago's WSCR-Radio serving as a reporter covering events including the World Series and Super Bowl and talk show host. He was also a syndicated sports columnist for the California-based Copley News Service, writing a weekly column in the mid-1990's and served as a sports anchor/reporter at Chicago's WMAQ-Radio.
Greenberg is a graduate of Northwestern University's Medill School of Journalism.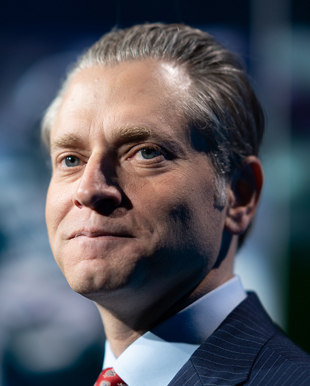 Event Co-Host
Jeremy Schaap
E:60 and Outside the Lines Host
One of ESPN's most respected and longest-tenured personalities, Jeremy Schaap has been with the network since 1994. He hosts both E:60 and Outside the Lines, as well as the award-winning weekly radio show and podcast The Sporting Life.
Schaap has covered most major sports and sporting events, including the summer Olympics, the winter Olympics, the FIFA World Cup, the Tour de France, the European soccer championship, the World Series, the Super Bowl, the U.S. Open (golf and tennis), Wimbledon, the French Open, the men's Final Four, the women's Final Four, the New York City marathon, the NBA playoffs, the World Cup of Hockey, the Daytona 500, the Kentucky Derby, the Belmont Stakes, the college football national championship game, the Breeders' Cup, world championship boxing, the Special Olympics World Games, the Invictus Games, the X Games, and even, yes, chess boxing.
In 2018, Schaap co-directed 42 to 1, the acclaimed 30 for 30 documentary about Buster Douglas, who in 1990 upset Mike Tyson to win the undisputed heavyweight championship.
But it has been Schaap's reporting on sports issues around the world, especially those at the intersection of sports and society at large, focusing on human rights, for which he is perhaps best known.
In 2015, Schaap won the prestigious Robert F. Kennedy Award for reporting on human rights and social justice issues, a first for ESPN. The RFK Center honored Schaap for his story exposing the plight of migrant laborers in Qatar, who live and work in inhumane conditions, even as they build the infrastructure for the 2022 World Cup. Schaap has also been lauded for the 2015 E:60 documentary he reported and hosted on FIFA under its longtime president, Sepp Blatter.
Schaap has also won two national Edward R. Murrow Awards as well as a Peabody Award, two National Headliner Awards and 12 national Sports Emmy Awards. He is the author of Cinderella Man: James J. Braddock, Max Baer and the Greatest Upset in Boxing History, a New York Times bestseller which The Economist called, "A classic of its kind," and Triumph: The Untold Story of Jesse Owens and Hitler's Olympics, which Sports Illustrated called "a vivid portrait not just of Owens but of '30s Germany and America."
In 2006, Schaap won the national Sports Emmy Award for writing—an award named for his father, Dick Schaap—for a memorable profile of Bobby Fischer. In 2018, thirteen years after the story first aired, Tablet Magazine wrote, "Schaap's showdown with Fischer is still powerful because it's one of modern journalism's most compelling moments of anti-closure, resonating because it draws attention to what we'll never get to learn."
Schaap's three national Sports Emmy Awards in journalism recognized stories he reported on a Serbian basketball player accused of a brutal assault, an Israeli soccer team's anti-Muslim fans and child fighters in Thailand risking their lives to support their families.
It was also Schaap who conducted the first interview with Hall of Fame coach Bob Knight after he was fired by Indiana University in 2000. In the New York Post, Phil Mushnick called the interview, which turned confrontational, "A slam dunk… one that should be stored in the annals of sports broadcast journalism."
It was Schaap, too, who conducted the first interviews with Darryl Strawberry, then with the New York Yankees, after he was diagnosed with colon cancer; with Plaxico Burress of the New York Giants, after he shot himself in a New York City nightclub; and with Manti Te'o, the Notre Dame linebacker, after it was reported that his supposed girlfriend had never existed.
In February 2003, Schaap broke the story of a pattern of misconduct by the University of Georgia's basketball coaching staff. The investigation led to Georgia's withdrawal from the SEC and NCAA tournaments and the departure of head coach Jim Harrick. John Jackson of the Chicago Sun-Times wrote, "The report was the kind of first-rate reporting rarely seen on TV. Jeremy Schaap's reporting was fair and balanced."
In 2011, Schaap was honored by the United Nations with a special commendation for a report on so-called corrective rape, the sexual attacks committed against lesbians in South Africa. In 2006, Schaap received the annual journalism award of the National Association for Multi-Ethnicity in Communications, for a story on the Morgan State lacrosse team, the only lacrosse team ever fielded by a historically black college. In 2001, Schaap was honored by the Columbia University Graduate School of Journalism for his two-part story on a white Florida high school football coach whose use of a racial epithet sparked a local furor. And in 2015, Schaap won a PRISM Award for reporting on addiction issues, for a story about Cowboys' tight end Jason Witten and his abusive father.
Also in 2015, Schaap was nominated for a national News and Documentary Emmy Award for an E:60 profile of a survivor of extreme domestic violence. ESPN had never before been nominated for a News Emmy Award. Schaap has been nominated for the national Sports Emmy Award in journalism multiple times.
Schaap has longstanding relationships with several charitable organizations, including the Greater New York chapter of the ALS Association, which has honored him with its Iron Horse Award; the Crohn's and Colitis Foundation of America, which has honored him with its Lifetime Achievement Award; and Prevent Child Abuse New Jersey, whose annual banquet he emcees. Additionally, the Muscular Dystrophy Association honored him with the Steve Ennis Hope Award in 2017.
Born in New York City, Schaap is a graduate of Cornell University and resides in Connecticut.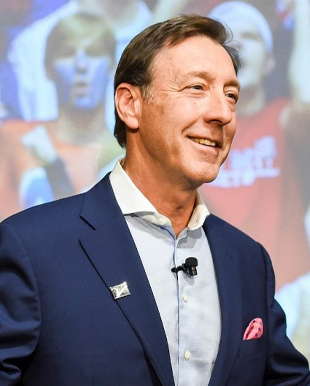 VOICES Leadership Award
George Bodenheimer
Former President and Executive Chairman, ESPN, Inc
George Bodenheimer is an ESPN and cable industry pioneer and, as the company's longest-tenured President (13 years), he led an unprecedented period of global growth.
He spent 33 years at ESPN (1981-2014). During that time he also served as President of ABC Sports beginning in 2003 and co-chairman, Disney Media Networks beginning in 2004.
Consistent and substantive growth defined Bodenheimer's tenure as President, leading to unprecedented success for the company. His leadership style was simple but effective; empower all employees to proactively take charge of their careers and to base decisions on the company's stated mission: "Serve Sports Fans. Anytime. Anywhere." His vision created a vibrant, innovative workplace.
Under his leadership, ESPN debuted 21 technological enhancements, launched five high definition simulcast services, and developed the industry's first 3D network and first authenticated online network, resulting in four Emmy Awards and 19 patents and Inventor Awards for the technology team.
He reached approximately 30 agreements with different major sports leagues, including the multimedia rights for Monday Night Football.
He has received numerous awards, most notably, in 2005 the Vanguard Award from the National Cable & Telecommunications Association, the industry's highest honor. In 2008 he was inducted into the Cable Television Hall of Fame. In 2012 he was honored twice, he received The Distinguished American Award from The National Football Foundation and was also inducted into The Sports Broadcasting Hall of Fame. In 2014 he received a Sports Emmy Award for Lifetime Achievement.
He currently serves on the Boards of Under Armour, Denison University and The V Foundation for Cancer Research.
In 2015, Bodenheimer published a business leadership memoir, Every Town Is a Sports Town: Business Leadership at ESPN, from the Mailroom to the Boardroom.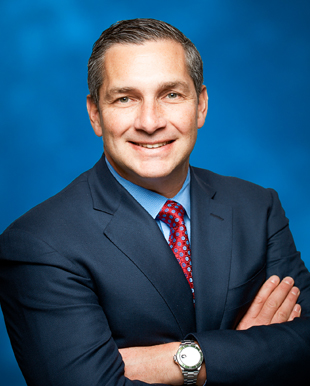 VOICES Building Bridges Award
Thomas B. Michaud
President & CEO, Keefe, Bruyette & Woods, A Stifel Company
Tom Michaud is in his 34th year at Keefe, Bruyette & Woods. He was named Chief Executive Officer in October 2011 and is responsible for directing all of the firm's business lines in both the United States and Europe.
Previously, he served as President since 2006 and Vice Chairman and Chief Operating Officer since 2001. Under Tom's leadership, KBW has become one of the leading investment banks to the financial services industry. The company is regularly recognized for its leadership in mergers & acquisitions, capital raising, equity research and equity sales and trading and is considered one of the premier specialist investment banks in the nation. Tom maintains strong personal relationships with leading industry executives, policy makers, and institutional investors and has been instrumental in executing many of KBW's largest transactions.
In February 2013, Tom led the firm's merger into Stifel Financial Corp. KBW is now a wholly owned subsidiary of Stifel and Tom serves as Senior Vice President and is a member of Stifel's Institutional Group Management Committee.
Tom is a member of the Board of Directors of MyGoodDeed, the nonprofit organization that established and leads the September 11 National Day of Service and Remembrance ("9/11 Day"), the nation's largest annual day of charitable engagement. He also serves on the Board of the Foreign Policy Association of New York and the Advisory Board of the Marshall School of Business at the University of Southern California. He is a past Member of the Greenwich Town Meeting and a past Board Member of the Greenwich Chapter of the American Red Cross and the Middlebury College Capital Campaign Committee.
Tom is a graduate of Middlebury College and earned an MBA from the Stern School of Business at New York University.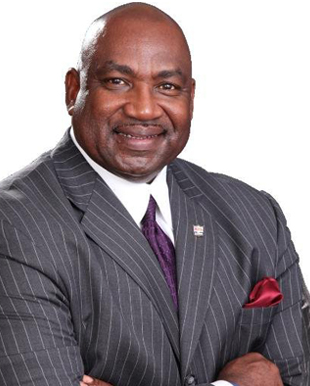 VOICES Legacy Award
George Martin
Former Defensive End, New York Giants
George Dwight Martin is a former American football defensive end who played his entire career in the National Football League for the New York Giants.
Martin missed only six games in his 14-year playing career. He played college football at the University of Oregon in the then-Pacific-8 Conference and was drafted by the Giants in the 11th round of the 1975 NFL Draft (262nd pick overall). He was a part of the 1986 Giants team that won a franchise record 14 games. In January 1987, Martin was one of the team captains for the Super Bowl XXI champions; late in the second quarter, Martin sacked Denver QB John Elway in the end zone for a safety, cutting the Broncos' lead to 10-9 where it held until halftime. They were the first two of twenty-six consecutive points scored by the Giants in the game.
In November 1985, Martin became the NFL's all-time leader in touchdowns scored by a defensive lineman, with 5, when he returned an interception for 56 yards against the St. Louis Cardinals. (He had previously been tied at 4 with former Dallas Cowboy defensive tackle Bob Lilly.) In the following championship season, Martin became the league's career leader in TDs scored by a DL as a DL (at 6) when he returned an interception for 78 yards and 6 points in an late season home game against the same Broncos team they defeated in the Super Bowl, a feat which Giant head coach Bill Parcells has called the "greatest football play I've ever seen."
On September 16, 2007, Martin began walking from New York City's George Washington Bridge to San Diego in order to raise money for medical care for the first responders to the September 11th, 2001 terrorist attack on the United States.
Martin planned to walk more than 3,000 miles across the nation, from the New York side of the George Washington Bridge to New Jersey, down to Washington, D.C., south to Interstate 40, then west, eventually leading to the Golden Gate Bridge in San Francisco. Martin arrived in San Diego on June 21, 2008 after having walked over 3,000 miles. He said the total amount raised was about $2 million.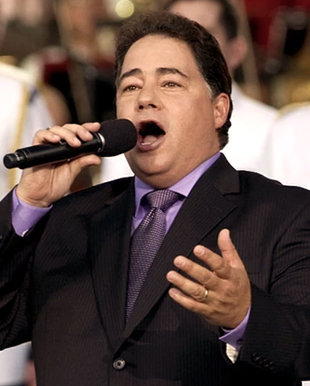 Musical Performance
Daniel Rodriguez
America's Beloved Tenor
Daniel Rodriguez, the Brooklyn born, now-retired police officer, helped bring the country an uplifting spirit of promise and hope with his stirring rendition of "God Bless America" after the 2001 World Trade Center terrorist attack.
Formal voice training began early, with Daniel's first recital in Carnegie Hall at age 16. Singing has been his lifelong passion, however it didn't always pay the bills. He worked at a series of jobs until joining the NYPD at age 30, where he became known as "The Singing Policeman".
September 11, 2001, Officer Rodriguez was driving to work when the first plane hit the World Trade Center. Arriving at the site as a first-responder, he witnessed the destruction of both towers, nearly losing his own life. At "Prayer for America" in Yankee Stadium his inspirational voice gave hope and strength to a grieving nation. His music career had turned into a calling.
Daniel's philanthropic and patriotic efforts have been recognized with numerous honors, such as the USO Lifetime Achievement Award, the DAR Medal of Patriotism and others. Now known as "America's Beloved Tenor", he continues to uplift and inspire in performances for his chosen charities, at high profile events, and concert halls around the world.
---