10th Annual Information Forum | 2011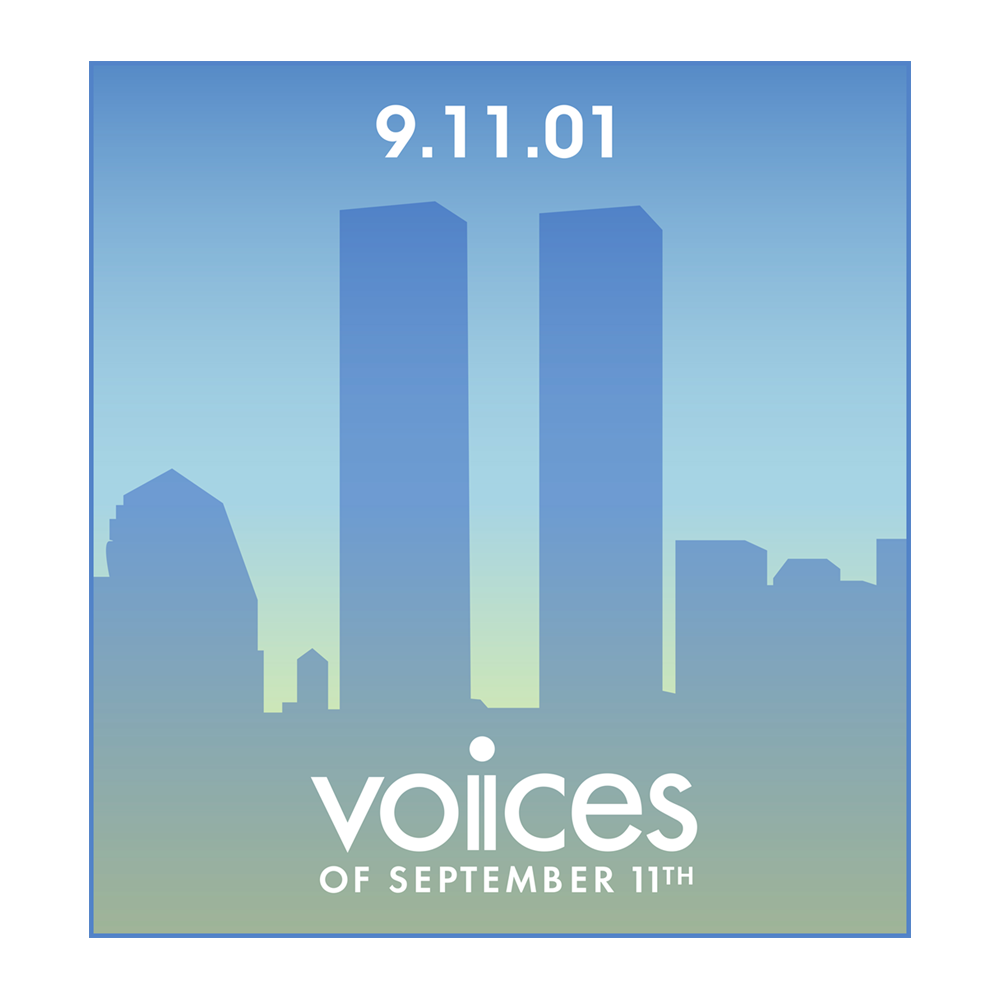 VOICES 10th Annual Day of Remembrance
Promoting Resilience, Healing Families & Communities
Saturday, September 10
Sunday, September 11, 2011
Marriott Downtown Hotel | 85 West Street | New York City
Friday, September 9
Saturday, September 10, 2011
Sheraton Crystal City | 1800 Jefferson Davis Highway | Arlington, VA
September 10, 2011
9/11 Exhibit and Buffet Lunch
10:00am to 6:00pm
Buffet Lunch 12:00pm to 2:00pm
Join us for our Inaugural Day of Remembrance Events for Pentagon Families, Rescue Workers and Survivors. The Forum will include informational tables, art exhibits, 9/11 Living Memorial workshops and displays. Voices of September 11th will host the event in partnership with the Pentagon Memorial Fund. A buffet lunch will include special guests and a musical performance.
9/11 Living Memorial Workshop Schedule
Family members, survivors and rescue workers are invited to bring photographs, newspaper articles, and personal items to document the life of their loved one and to tell firsthand accounts of their experience. VOICES staff will be available by appointment to scan and record the items brought in. Items can be dropped off and picked up later in the day or returned by mail after the event.
Sheraton Crystal City, Arlington, Virginia
September 9th & 10th, 10:00am to 6:00pm
New York Marriott Downtown
Thursday, September 8th, 3:00pm to 7:00pm by appointment
Friday, September 9th, 8:00am to 8:00pm by appointment
Saturday, September 10th, 8:00am to 3:00pm by appointment
Sunday, September 11th, drop off only, 10:00am to 2:00pm
---
10th Anniversary Day of Remembrance
New York City
September 10, 2011
10th Annual Information Forum
New York Marriott Downtown
85 West Street
8:00am to 6:00pm
Join us for our 10th Annual Day of Remembrance Events as we gather together in advance of the 10th Anniversary to focus on remembrance and resilience. The day long Information Forum will include concurrent panel discussions, focus groups, presentations and 9/11 Living Memorial workshops.
The event will include special guests, musical performances, several art collections and 9/11 Living Memorial Exhibits. The 9/11 Memorial and the NYC Chief Medical Examiner's office will provide an update and create family identification badges. A short-form documentary featuring Voices of September 11th and other inspirational stories of resiliency will be premiered.
---
September 11, 2011
Commemorative Luncheon
New York Marriott Downtown
1:00pm to 4:00pm
9/11 Living Memorial Workshop Schedule
Remembrance Program with special guests and performances
Join us for our 10th Anniversary Commemorative Luncheon following the Memorial Observance, as we gather with our friends and family to honor the lives lost and recognize other members of the 9/11 community.
Click Here

for a Printable Response Card
Click Here

for a PDF of the Invitation