Annual Information Forum | Speakers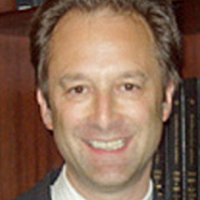 Michael Barasch
Partner
Barasch Mc Garry Salzman & Penson PC
Michael Barasch was admitted to the New York State Bar in 1981 and has worked exclusively for law firms representing seriously injured victims of accidents and medical malpractice. After over a decade of trying major personal injury cases, Mr. Barasch joined forces with Jim McGarry. They have won hundreds of millions of dollars in verdicts and settlements on behalf of thousands of accident victims, many of them catastrophically injured.
They have been lead counsel in several multi-plaintiff litigations. Mr. Barasch and his colleagues take special pride in the work they have done on behalf of injured New York City firefighters, winning landmark decisions that have shaped the law on their behalf. After helping scores of firefighters receive awards in their individual cases, the firm was thrust into the legal problems of those killed and injured in the World Trade Center attacks, representing the families of dozens of firefighters killed, as well as over 1,000 first responders who sustained permanent respiratory illnesses from the toxic dust at the WTC site.
Judge Alvin K. Hellerstein appointed Mr. Barasch as liaison counsel on behalf of all rescue workers injured or killed, and he worked closely with Kenneth Feinberg, the Special Master of the Victim Compensation Fund, to expand the rules of the Air Transportation Safety and Systems Stabilization Act. When the VCF closed in 2004, the firm fought to reopen it because many clients continued to be diagnosed with new illnesses caused by the toxic dust, and/or they were found disabled after they had received an award for a non-disabling injury.
In January 2011 President Obama signed the Zadroga Act into law, named in honor of the firm's client, NYPD Detective Jimmy Zadroga, who died of pulmonary disease in 2006 caused by WTC toxins. As a result, $2.4 billion has been made available for medical care and $2.7 billion has been set aside for compensation to those whose health has gotten worse since 2003. Mr. Barasch and his colleagues currently represent more than 5,000 sick first responders and residents.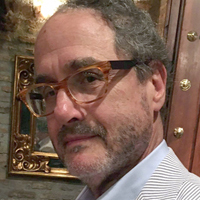 Richard Beck, LCSW
Lecturer
Columbia University School of Social Work
Richard Beck is an avid fisherman, photographer and cook who is also a Past-President of the Eastern Group Psychotherapy Society, a former board member of the American Group Psychotherapy Association.
He is currently the Vice-President of the International Association of Group Psychotherapy and Group Precess, where he also Chairs their Task Force for Disaster Management.
Richard is a lecturer at Columbia University School of Social Work and has appointments as Lecturer of Social Work in Psychiatry (Voluntary) at Weill Cornell Medicine and also at New York Presbyterian Hospital. Richard conducted well over one thousand hours of trauma groups after the terror attack on September 11th.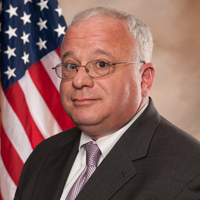 Ben Chevat
Executive Director, 9/11 Health Watch
Moderator
Ben Chevat was formerly Chief of Staff for Congresswoman Carolyn B. Maloney D NY, where he coordinated her offices efforts in passing the James Zadroga, 9/11 Health and Compensation Act as well as worked to ensure delivery of the promised $20 billion in aid for New York after 9/11 attack, organized the 9/11 Commission Caucus, and devised and implemented strategies to support and achieve passage of a substantial portion of the 9/11 Commission's recommendations.
Ben also worked on passing of the Credit Cardholders' Bill of Rights, the National Security Foreign Investment Reform and Strengthened Transparency Act of 2007 (C.I.F.U.S.), along with work on Dodd-Frank Wall Street Reform legislation.
Prior to this, his work included: Chief of Staff to then Congressman Charles Schumer, Counsel to the Speaker New York State Assembly, Counsel To The Co-Chairman New York State Legislative Task Force on Demographic Research and Development, counsel to the New York State Assembly Ways and Means Committee, and Deputy Counsel to the Queens Borough President.
Ben received his BA from Queens College and his JD from the City University of New York Law School at Queens College, where he was in the inaugural class.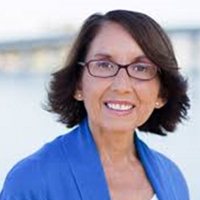 Deb Del Vecchio-Scully
Former Clinical Recovery Leader
Newtown Recovery and Resiliency
Deb Del Vecchio-Scully, LPC, NCC, DCMHS is a licensed professional and nationally-certified counselor. She holds American Mental Health Counselors Association (AMHCA) diplomat status as a Clinical Mental Health Specialist in Trauma Counseling. Ms. Del Vecchio-Scully has a Master's from Southern Connecticut State University and was appointed to serve on the American Counseling Association Anti- Bullying/Interpersonal Violence Task Force.
She is nationally known as a stress and trauma expert, having worked with survivors of the 9/11 terrorist attacks, as well as adults and children impacted by the Sandy Hook Elementary School shooting. Ms. Del Vecchio-Scully previously served as Clinical Recovery Leader and Trauma Specialist of the Newtown Recovery and Resiliency Team. She is currently embedded in the Sandy Hook Elementary School as a staff support clinician.
Ms. Del Vecchio-Scully uses a trauma-informed approach with clients coping with psychological issues utilizing evidenced-based and practice-informed mindfulness, mind-body, and somatic release approaches including Eye Movement Desensitization Reprocessing (EMDR), Brainspotting, Biofeedback Therapeutic Aromatherapy and the Emotional Freedom Technique (EFT).
In addition to her clinical work, Ms. Del Vecchio-Scully is a clinical supervisor and consultant on all aspects of mental health and wellness, trauma, communal mass tragedy, resilience and well-being. She is faculty for the American Counseling Association's Disaster Mental Health Learning Institute, and has presented on various aspects of PTSD, Traumatic grief and loss and communal mass tragedy at mental health and law enforcement conferences.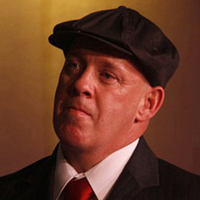 John Feal
Founder and President
The FealGood Foundation
John Feal founded the Fealgood Foundation was founded in the wake of 9/11. The foundation assists First Responders and other people who have been physically or mentally injured as a result of their rescue, recovery and clean up efforts at the WTC site after 9/11. FealGood Foundation (FGF) advocates for First Responder rights. John Feal and FGF provide financial assistance, medical and legal contacts, and other advocacy needs.
On September, 12, 2001, John and his team of Construction Demolition experts were called to Ground Zero in Lower Manhattan to aid in the cleanup and recovery mission. While supervising his team, roughly 8,000 pounds of steel came loose from the huge pile and crushed his left foot. After 11 weeks in the hospital, doctors amputated half of John's left foot. John went through years of surgeries and innumerable hours of therapy; as well as extensive hospital stays and mounting medical expenses.
Once out of the hospital, John made it his mission to alleviate the Heroes of 9/11 from the burdens he experienced and created the FealGood Foundation. John's team at the foundation made it their mission to ensure that every United States Senator, Congressman and Congresswoman knew the FealGood Foundation's name, their determination and their inflexibility to never accept "No" for an answer.
On December 22rd, 2010, just three days before Christmas and while holding the US Senate & Congress from starting their holiday break, John and his team of Responders and Volunteers watched the proud moment of a unanimous vote by the entire Senate to pass HR 847.
John and The FealGood Foundation have now made it their mission to assure transparency in the James Zadroga 9/11 Health & Compensation law. John spreads himself between fund-raising for important causes directly related to the responders and all those affected by 9/11 and its aftermath, to lobbying the many sub-committees involving the Zadroga law and holding forums to ensure that responders know their rights as they pertain to the law. John has now been influential in the passing of two bills since 2004, and continues to strive with his grass roots activism.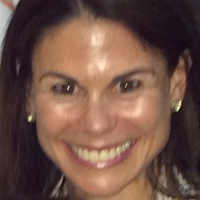 Jordana Feldman
Director
September 11th Victim Compensation Fund, NY Office
Jordy Feldman is the Director of the New York office of the September 11th Victim Compensation Fund. She is a senior member of the VCF leadership team on policy, legal and operational issues, and played a key role in the reauthorization planning effort, including drafting the updated regulations to reflect new policies and procedures for evaluating claims and calculating losses.
Her responsibilities include managing the hearings process, claim evaluation and review, and quality control and management. She also serves as the Fund's primary liaison with various third-party entities, including the FDNY, the NYPD, the New York City pension funds, the New York State Workers' Compensation Board, the Public Safety Officers' Benefit program and various unions, in order to develop and facilitate the exchange of information to support an individual's claim for compensation.
She has dedicated a significant part of her legal career working on the various iterations of the VCF. From 2002 to 2004, she served in the first VCF as a key advisor to Special Master Ken Feinberg and supervised the implementation of the Fund's regulations and guidelines, adjudicated eligibility and compensation claims, presided over hearings with victims' families and developed policies and procedures. She also co-authored the Final Report of the Special Master for the September 11th Victim Compensation Fund of 2001.
In 2005, she joined the complex dispute resolution practice at the law firm of Dickstein Shapiro, LLP with a focus on alternative dispute resolution in the context of mass torts and product liability claims. She represented clients in the design, implementation and administration of complex settlements and mass claims resolution programs arising out of class actions, legislation and Chapter 11 bankruptcy reorganizations.
In 2011, when the VCF was reopened by statute, Jordy served as a consultant to the U.S. Department of Justice in the Special Master's Office, where she served as the primary liaison with various third party entities, supervised a team of lawyers in the evaluation of claim eligibility and compensation and played a key role in determining policies and procedures for the review of claims and computation of losses. She joined the U.S. Department of Justice in 2015 to work exclusively on the VCF.
She also co-authored the Master Guide to Mass Claims Resolution Facilities in 2011 as part of the Mass Claims Commission established by the International Institute for Conflict Prevention and Resolution, which provides practical guidance regarding the issues that arise in the design, implementation and administration of claims resolution programs - programs that serve as alternatives to traditional litigation.
Jordy began her legal professional career at Fried, Frank, Harris, Shriver & Jacobson. She graduated from the University of Pennsylvania Law School and received her undergraduate degree magna cum laude from the University of Pennsylvania.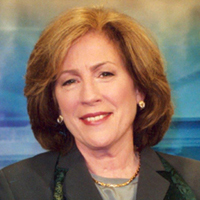 Mary Fetchet, LCSW
Founding Director, VOICES
Mary Fetchet is the driving force behind Voices of September 11th (VOICES), an organization she co-founded in 2001 following the death of her 24 year old son Brad at the World Trade Center. Her unique background as a mother of a victim, along with 20 years of expertise as a clinical social worker, shaped VOICES creation of a new paradigm in providing long-term support services.
Using social work practices, she guided the development of programs that provide continuity of care and promote resiliency in the lives of victims' families and survivors. As a family member, she was instrumental in campaigning for the creation of the 9/11 Commission and the implementation of reforms based on their recommendations. Under her leadership, VOICES also created the Living Memorial project, an online digital archive of 70,000 photos and personal keepsakes, which is also a core component of the In Memoriam exhibit at the 9/11 Memorial & Museum in New York City.
Today, Ms. Fetchet is dedicated to establishing VOICES Center of Excellence for Community Resilience to help communities heal after other acts of mass violence or natural disasters. An expert on the long-term needs of victims and survivors, mental health care, preparedness, and national security reforms, she has made hundreds of appearances on national television and at conferences in the U.S. and abroad, and contributes regularly to print and radio.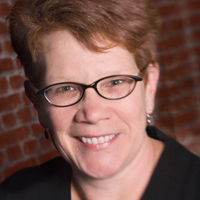 Sue Frost
Producer
Come From Away
SUE FROST is a founding member of Junkyard Dog Productions, which is dedicated to developing and producing new musicals. Broadway: COME FROM AWAY at the Gerald Schoenfeld Theatre, 2010 Tony®, Drama Desk and Outer Critics Circle Award-winning Best Musical MEMPHIS, FIRST DATE. National tour and West End production of MEMPHIS.
In development: CHASING THE SONG, FLY HIGH. Since its inception in 2006 Junkyard Dog (JYD) has also produced VANITIES, MAKE ME A SONG (Outer Critics Circle, Drama Desk noms.) and PARTY COME HERE. JYD also served as Executive Producer of DOCTOR ZHIVAGO on Broadway in 2015.
She lectures regularly at Yale University and is a member of adjunct faculty at Columbia University. A graduate of Smith College, Sue is currently a member of the Broadway League's Board of Governors, Executive, Tony Administration and Intra-Industry Committees as well as co-chair of the Audience Engagement Committee.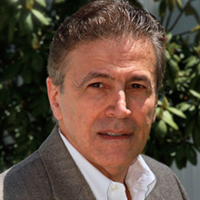 David Grand, Ph.D.
Founder and Developer
Brainspotting Method
David Grand, PhD is the founder and developer of the groundbreaking brain-body based Brainspotting method. Through his Brainspotting Trainings, Inc he has trained over 10,000 therapists internationally and has developed 30 trainers worldwide.
Dr. Grand is the author of the acclaimed book, Brainspotting: The Revolutionary New Therapy for Rapid and Effective Chance and the Co-author of This is Your Brain on Sports. Dr. Grand is in demand as a lecturer on a variety of topics. He is very involved in humanitarian activities supporting survivors of 9/11, Katrina and Sandy Hook/Newtown. Dr. Grand is the playwright of I Witness, a 9/11 play and the producer/director of Come Hell or High Water, a Katrina documentary.
He has accomplished breakthroughs in performance and creativity with his Brainspotting Sports Work and Brainspotting Acting and Singing Coaching. Dr. Grand has been widely featured in the media including The NY Times, NBC National News, The Discovery Channel, CNN, MSNBC, Sports Illustrated and Sirius Radio. Dr. Grand still finds time for a full-time private psychotherapy and performance practice in Manhattan, NY.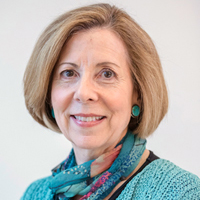 Alice M. Greenwald
President and CEO
9/11 Memorial & Museum
As the chief executive, Alice Greenwald is responsible for the overall vision, financial well-being, management, and long-term sustainability and relevance of the 9/11 Memorial & Museum.
From 2006-2016, Ms. Greenwald served as Executive Vice President for Exhibitions, Collections, and Education and Director of the Memorial Museum. In this role, she oversaw the articulation and implementation of a founding vision for the 9/11 Memorial Museum, managing its programming, collecting, exhibition, and educational initiatives.
Ms. Greenwald previously served as Associate Museum Director, Museum Programs, at the United States Holocaust Memorial Museum (USHMM). Her 19-year affiliation with USHMM began in 1986, when she served as a member of the "Design Team" for the Permanent Exhibition.
From 1986-2001, Ms. Greenwald was the principal of Alice M. Greenwald/Museum Services, providing expertise to various clients including, in addition to USHMM, the Baltimore Museum of Industry, the Pew Charitable trusts, and the Historical Society of Princeton.
Ms. Greenwald has served as Executive Director of the National Museum of American Jewish History, Philadelphia (1981-86); Acting Director (1980), Curator (1978-81) and Assistant Curator (1975-78) of the Hebrew Union College Skirball Museum, Los Angeles, and Curatorial Assistant at the Spertus Museum of Judaica, Chicago.
She is the author of several articles on museum practice, Jewish ritual art, and various historical topics. Her book, The Stories They Tell: Artifacts from the National September 11 Memorial Museum, co-edited with Clifford Chanin and published by SkiraRizzoli, was cited in The New York Times as one of the best books about New York City published in 2013. She is also the executive editor and primary contributing author of No Day Shall Erase You: The Story of 9/11 as Told at the National September 11 Memorial Museum, the official companion volume to the 9/11 Memorial Museum, published by SkiraRizzoli in August 2016.
Ms. Greenwald holds an M.A. in the History of Religions from the University of Chicago Divinity School, and a B.A with concentrations in English Literature and Anthropology from Sarah Lawrence College, where she delivered the commencement address to the class of 2007.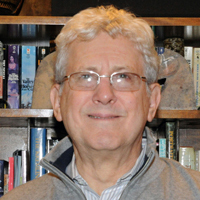 Robert H. Klein, Ph.D, ABPP, FAPA, DLFAGPA, CGP
Past President & Distinguished Life Fellow
American Group Psychotherapy Association
Robert H. Klein, Ph.D, ABPP, FAPA, DLFAGPA, CGP is a clinical faculty member at the Yale School of Medicine, New Haven, CT. A Fellow of the American Psychological Association and Diplomate in Group Psychology, he is Past President and Distinguished Life Fellow of the American Group Psychotherapy Association (AGPA), member Board of Directors of the Group Psychotherapy Foundation, and founding member of the National Registry of Certified Group Psychotherapists.
Following 9/11, he served as the Co-Chair of the AGPA Disaster Outreach Task Force and has since been extensively involved with providing and teaching post-disaster group interventions. A recognized expert in the area of group psychotherapy, he lectures, consults and supervises both nationally and internationally. He is the author of numerous publications, including co-author of Termination in Psychotherapy, and co-editor of Group Psychotherapy for Psychological Trauma, Handbook of Contemporary Group Psychotherapy, Public Mental Health Service Delivery Protocols: Group Interventions for Disaster Preparedness and Response, and Leadership in a Changing World. His latest book, co-edited with Harold Bernard and Victor Schermer, is entitled: On Becoming a Psychotherapist: The Personal and Professional Journey. Dr. Klein maintains a private clinical practice with offices in Westport and Milford, CT.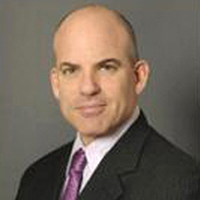 Noah Kushlefsky
Partner
Kriendler & Kriendler
Mr. Kushlefsky has litigated a wide variety of wrongful death and significant personal injury cases during his career at Kreindler & Kreindler, and is active in the firm's general tort practice, its complex litigation practice and its aviation practice. He has resolved more than 200 cases for $1 million or more. He is also active in managing the firm's day-to-day operations.
On the general tort and complex litigation side of the practice, Mr. Kushlefsky has litigated diverse cases including general negligence, automobile product liability, medical malpractice, toxic and environmental torts, insurance bad faith, tour operator negligence and hunter negligence. The results he has obtained for clients include an $8.75 million jury verdict against Volvo in a product liability case; a $7.75 million settlement in a school bus accident case; a $15.7 million settlement in a commercial bus accident case; and a $3.3 million settlement in a hunting injury case.
He has handled cases arising from crashes involving major commercial airlines and was appointed by the Federal Court as a member of the Plaintiffs Committee in the litigation arising out of the crash of Swissair Flight 111. He has also been appointed by the Federal Court as a member of the Plaintiffs Committee for liability litigation arising out of the September 11 Terrorist Attacks.
Subsequent to the terrorist attacks, Mr. Kushlefsky established himself as one of the nation's leading experts on the September 11th Victim Compensation Fund, representing more than 120 families in the VCF. He was credited with creating the methodology used by the VCF in rescue worker death cases and lectured extensively on the VCF. He was invited to present at Lloyd's in London regarding The Fund as an alternative to litigation. He was also appointed by the Virginia Attorney General's Office to specially represent its interests in federal court litigation related to the Victim Compensation Fund. He was recently appointed Special Counsel by Southern District Judge Alvin K. Hellerstein to resolve a conflict of interest in the World Trade Center Disaster Site Litigation.
Mr. Kushlefsky is a member of the American Bar Association (ABA), the American Association for Justice, and the New York State and New York County Bar Associations. He is a Board member of the New York State Trial Lawyers Association and is actively working on efforts to improve New York wrongful death law. He is the editor of the New York Law of Torts, the leading treatise on New York tort law, negligence, products liability law, wrongful death and all other areas of New York tort law.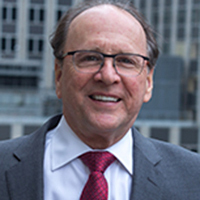 Peter Lamoreaux
Instructor
The David Lynch Foundation
Peter Lamoureux is the lead TM instructor at David Lynch Foundation. Peter has taught TM to thousands of people over 40 years. Mr.Lamoureux has been working with David Lynch Foundation teaching veterans with PTSD and is the Director of Programs for Operation Warrior Wellness. Peter is a non combat veteran of the US Army and US Army Reserves, MOS 71Q20 Information Specialist (journalist / photographer).
In addition, Mr. Lamoureux is the President and principal owner of Everest Asset Management, Inc. Everest sponsors the Everest Fund, L.P., an investment fund that has been in continuous operation 30 years. He has both securities and commodities licenses.
Mr. Lamoureux has a BS in Education and formerly held a certificate to teach in secondary education.
Benjamin Luft, M.D.
Director and Principal Investigator
Stony Brook WTC Wellness Program
Benjamin J. Luft, MD, is an internationally recognized expert in the treatment of Lyme disease and AIDS-related conditions, and was named the Edmund D. Pellegrino Professor of Medicine in 1987. Dr. Luft served as Chairman of the Department of Medicine from 1994 to 2006, and is now Director and Principal Investigator of the Stony Brook WTC Wellness Program.
A researcher and educator with diverse interests and achievements, Dr. Luft is a passionate spokesman who seeks to impart a reverence for humanity and a commitment to ethics in the practice of medicine.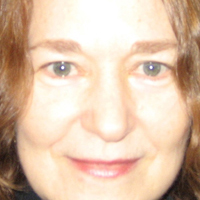 Madelyn Miller, PhD, LCSW, CGP
Psychotherapist
Private Practice
Madelyn Miller, PhD, LCSW, CGP, clinician, educator, and consultant, specializes in working with adult survivors of trauma and loss in her psychotherapy practice and community work, teaches and trains on these issues, and supports the well-being and resourcefulness of colleagues and organizations closely engaged with survivors and their communities, through training, consultation, and staff care.
She is adjunct associate professor at NYU Silver School of Social Work Master's Program and Advanced Clinical Practice Certificate Program. Since 1997, Dr. Miller chairs the Disaster Trauma Committee, NYC-NASW, offering continuing learning within a global frame, collegial support, and a context for community. She participates with various disaster-related organizations since then, responding after local and regional disasters. Her clinical work with adults includes those surviving early sexual abuse and later sexual violation, human-caused and natural disaster, childhood and later loss, as well as the experiences of human rights workers, refugees, and those seeking asylum. She is past chairperson, Public Education Committee, International Society for Traumatic Stress Studies (ISTSS), and past chairperson of a sub-Task Force of the Community Outreach Committee, American Group Psychotherapy Association (AGPA). Her publications and presentations consider the experience of the clinician working with trauma and loss survivors, as well as the student and instructor of such studies, and also address considerations of both the complex clinical issues of this work with survivors, and a community-focused response to mass disaster. Her curriculum development for academic, institute, and continuing education settings has always incorporated a focus on the complex and inevitable impact of trauma work, and the essential need for ongoing contexts of collegial support, specialized learning, and active social engagement.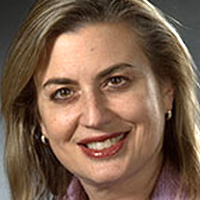 Jacqueline Moline, MD, MSc, FACP, FACOEM
Professor, Occupational Medicine, Epidemiology and Prevention
Northwell Health
Jacqueline M. Moline, M.D., M.Sc. is an Occupational Medicine specialist. Dr. Moline's research in the past has focused on the health effects of lead exposure, the health effects of theatrical smoke and fog on Actors, and the effect of creosote on exposed workers.
For the past decade, Dr. Moline's endeavors have been centered on the medical evaluation and treatment of World Trade Center (WTC) responders. She began seeing individuals whose health was affected by the WTC disaster in October 2001, and has been instrumental in the development and implementation of the federally-funded medical programs for WTC responders. She has published over 29 articles on the physical and mental health effects of WTC exposure. In July 2011, Dr. Moline was awarded a 5-year, $3.85M contract to be the Director of the Queens World Trade Center Clinical Center of Excellence at Long Island Jewish Medical Center/Queens College. She has received numerous awards for her service to WTC responders.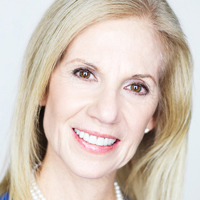 Suzanne Phillips, Psy.D.,ABPP,CGP,FAGPA
Adjunct Full Professor of Clinical Psychology, Long Island University, Faculty, Suffolk Institute for Psychoanalysis and Psychotherapy, Fellow, Board Member, Co-Chair of Community Outreach of the AGPA
Suzanne Phillips is a licensed Psychologist, Psychoanalyst, Diplomate in Group Psychology, Certified Group Therapist, Fellow and Board Member and Co-chair of Community Outreach for the American Group Psychotherapy Association (AGPA).
She is Adjunct Full Professor of Clinical Psychology in the psychology doctoral program at LIU Post, N.Y. and on the faculty of the Suffolk Institute for Psychoanalysis and Psychotherapy. She is the Trauma/Disaster Chair for the Suffolk County Psychological Association. She is a clinician for The Soldiers Project Long Island.
Dr. Phillips has provided services and training nationally and internationally on trauma and disaster. In February 2008, as Community Outreach Chair of AGPA, she gave testimony before Congress for the needs of military and their families. On a yearly basis she runs the weekly AGPA's Camp Galaxy for military children at the 106th Rescue Squad, Westhampton, NY. She is presently engaged in a research study on the Barriers and Pathways to Healthcare for Military Women.
She has written and presented on many topics including couples, marriages, uniformed services, bereavement, divorce, depression, happiness, the psychological impact of medical illness and injury, couples coping with cancer, homecoming, healing and recovery in the aftermath of suicide, etc. She is the co-author of three books, and over 40 articles and chapters. Most recently she co-authored, Healing Together: A Couple's Guide to Coping with Trauma and Post-Traumatic Stress. She is a weekly blogger for Psych Central and has also blogged for This Emotional Life and HealthyWomen.org .She has appeared on national TV – Fox 5 Good Day New York and Good Day Street Talk. She has been a frequent radio guest and hosts her own weekly radio show and podcast " Psych Up" on CoSozo and on live Radio at WMIQ 1450 AM in Michigan.
She has a private practice in Northport, NY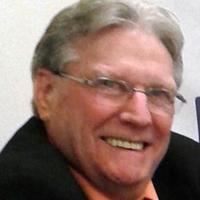 Ed Ruff
Advocate for Injured Workers
NYS Workers' Compensation Board
Ed Ruff has served as the Advocate for Injured Workers at the NYS Workers' Compensation Board since 1998. He handles the most complex claims and also provides education and training on workers' compensation topics to injured worker organizations, organized labor, business groups, attorneys and physicians, among others.
He spent months after 9/11 working at the piers and in his office with people impacted by 9/11. He also represents the Workers' Compensation Board on the World Trade Center Monitoring and Treatment Program Advisory Board.
Ed was a full-time union representative for 34 years, eventually serving the NYS AFL-CIO as both the Safety and Health Director and the Assistant Director of Community Services. A recognized safety and health expert, he on the NYS Occupational Health Clinic Oversight Committee. He was also vice chairman of the National Safety Council Labor Division Committee on Safety and Health Training and Education and a member of the Labor Research Advisory Council for the US Bureau of Labor Statistics.
Ed has won awards from the National Safety Council and the United Way, among many others. Ed's work for the people injured and killed at the World Trade Center was also recognized by the NYS Assembly with a plaque in the Well of the New York State Legislature.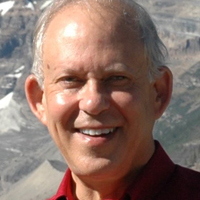 Victor Schermer, MA, LFAGPA
Private Practice
Philadelphia, PA
VICTOR L. SCHERMER, MA, LFAGPA is a licensed psychologist and psychoanalytic psychotherapist in private practice in Philadelphia, PA. Schermer was formerly on the Faculty of the Continuing Education Program for Social Workers at Rutgers University.
He has served as founding Director of Outpatient Addictions Services at Mirmont Treatment Center and Faculty Member of the Institute for Psychoanalytic Psychotherapies. He is a Life Fellow of the American Group Psychotherapy Association. In addition, he served as a consultant to their September 11th Disaster Outreach Task Force, for which he wrote their training module on "Masked Trauma."
Schermer served as co-editor with Robert H. Klein of two special editions of the International Journal of Group Psychotherapy: Toward Understanding and Treating Violence in America: Some Contributions from Group Dynamic and Group Therapy Perspectives (65, 1,2; 2015). Republished in book form, Violence in America (Routledge, December 2016). He authored Meaning, Mind, and Self-Transformation: Psychoanalytic Interpretation and the Interpretation of Psychoanalysis (Karnac Books). He co-edited On Becoming a Psychotherapist: The Personal and Professional Journey (Oxford). He is co-editor with Robert Klein of Group Psychotherapy for Psychological Trauma (Guilford), for which they received the 2002 Alonso Award of the Group Psychotherapy Foundation. He is coauthor of Object Relations, the Self, and the Group (Routledge) and coeditor of Ring of Fire (Routledge), Group Psychotherapy of the Psychoses (Jessica Kingsley), and Leadership in a Changing World: Dynamic Perspectives on Groups and Their Leaders (Lexington Books). He is author of Spirit and Psyche (Jessica Kingsley). He co-authored the chapter on "The Group Therapist's Role from a Self Psychology Perspective" in The Handbook of Contemporary Group Psychotherapy (J. Kleinberg, editor; Wiley Blackwell Publications), and has contributed numerous articles and reviews to journals in psychoanalysis and psychotherapy.
Schermer is a frequent presenter of lectures, workshops, and panels internationally, including the U.S., Canada, England, Greece, Denmark, Holland, Northern Ireland, and Norway. In 2006, he presented the Annual S.H. Foulkes Lecture for the Group Analytic Society in London.

Thomas Veivia
Supervisory Special Agent (retired)
Federal Bureau of Investigation
Thomas Veivia is a 26-year law enforcement veteran having served 21 years with the Federal Bureau of Investigation and five with the New York State Police. Tom recently retired as a Supervisory Special Agent last assigned to the FBI's Behavioral Analysis Unit III specializing in crimes against children.
During his FBI career Tom spent 11 years on the Northeast Child Abduction Rapid Deployment Team and served as its team leader. Additionally, Tom served on the FBI New Haven Field Office SWAT team and was the Senior Team Leader for the FBI's tactical response to the Sandy Hook Elementary School Shooting in December of 2012. Tom is currently employed at a firm in Connecticut and operates the 302 Consulting Group, LLC. in Hamden, Connecticut.