Annual Information Forum | Speakers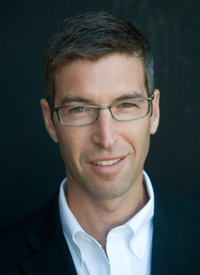 Michael Arad AIA
Partner, Handel Architects
Architect, 9/11 Memorial & Museum and the 9/11 Memorial Glade
Michael Arad's design for the National September 11 Memorial at the World Trade Center site, titled "Reflecting Absence," was selected by the Lower Manhattan Development Corporation from among more than 5,000 entries submitted in an international competition held in 2003. Mr. Arad joined Handel Architects as a Partner in April 2004 where he worked on realizing the Memorial design as a member of the firm.
A native of Israel, Mr. Arad was raised there, the U.K., the United States and Mexico. He came to the United States and earned a B.A. from Dartmouth College in 1994 and a Master of Architecture from the Georgia Institute of Technology in 1999.
Mr. Arad became a resident of New York City following his studies. He worked for Kohn Pedersen Fox in the city before joining the Design Department of the New York City Housing Authority, where he was working during the Memorial competition.
In 2006 Mr. Arad was one of six recipients of the Young Architects Award of the American Institute of Architects. In 2012, he was awarded the AIA Presidential Citation for his work on the National September 11 Memorial. In addition, he was also honored in 2012 by the Lower Manhattan Cultural Council with the Liberty Award for Artistic Leadership. His work on the Memorial was recognized with Honor Awards from the AIA and ASLA.
In 2017 Mr. Arad was selected to design a memorial to the victims of the 2015 Charleston church massacre at the Mother Emanuel AME Church in Charleston, South Carolina.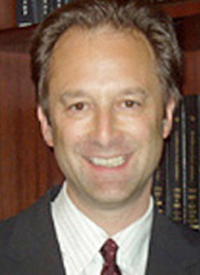 Michael Barasch
Partner at Barasch, McGarry, Salzman, and Penson
Michael Barasch was admitted to the New York State Bar in 1981 and has worked exclusively for law firms representing seriously injured victims of accidents and medical malpractice. After over a decade of trying major personal injury cases, Mr. Barasch joined forces with Jim McGarry. They have won hundreds of millions of dollars in verdicts and settlements on behalf of thousands of accident victims, many of them catastrophically injured.
They have been lead counsel in several multi-plaintiff litigations. Mr. Barasch and his colleagues take special pride in the work they have done on behalf of injured New York City firefighters, winning landmark decisions that have shaped the law on their behalf. After helping scores of firefighters receive awards in their individual cases, the firm was thrust into the legal problems of those killed and injured in the World Trade Center attacks, representing the families of dozens of firefighters killed, as well as over 1,000 first responders who sustained permanent respiratory illnesses from the toxic dust at the WTC site.
Judge Alvin K. Hellerstein appointed Mr. Barasch as liaison counsel on behalf of all rescue workers injured or killed, and he worked closely with Kenneth Feinberg, the Special Master of the Victim Compensation Fund, to expand the rules of the Air Transportation Safety and Systems Stabilization Act. When the VCF closed in 2004, the firm fought to reopen it because many clients continued to be diagnosed with new illnesses caused by the toxic dust, and/or they were found disabled after they had received an award for a non-disabling injury.
In January 2011 President Obama signed the Zadroga Act into law, named in honor of the firm's client, NYPD Detective Jimmy Zadroga, who died of pulmonary disease in 2006 caused by WTC toxins. As a result, $2.4 billion has been made available for medical care and $2.7 billion has been set aside for compensation to those whose health has gotten worse since 2003. Mr. Barasch and his colleagues currently represent more than 5,000 sick first responders and residents."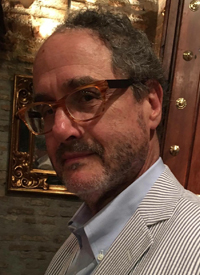 Richard Beck
President, International Association for Group Psychotherapy and Group Processes
Richard Beck is the President of the International Association for Group Psychotherapy and Group Processes; a former AGPA Board Member and a Past-President of the Eastern Group Psychotherapy Society.
Sensitivity to the cultural component in loss, grief and trauma comes from Richard's experience leading groups in Belfast, Northern Ireland; Cairo, Egypt; Sarajevo, Bosnia-Herzegovenia; Pretoria, South Africa; Berlin, Germany; Malmo, Sweden; Lisbon, Portugal; Thessaloniki, Greece and more cities and countries around the world. In New York City, Richard conducted well over one thousand hours of grief and trauma groups after the terror attack on September 11th, 2001.
Rupa Bhattacharyya
Special Master, September 11th Victim Compensation Fund
Rupa Bhattacharyya has a distinguished career in public service. Rupa joined the Department of Justice in 1996 through the Attorney General's Honors Program as a Trial Attorney in the Civil Division.
She was awarded the Attorney General's John Marshall Award for Outstanding Legal Achievement for Trial Litigation, as well as three Special Commendations from the Assistant Attorney General of the Civil Division for Outstanding Service. In August 2008, Rupa accepted a Senior Executive Service position as the Deputy Assistant General Counsel for International Affairs at the Department of the Treasury. In that capacity, Rupa supervised a team of attorneys handling legal activities relating to a broad range of international economic, financial, and regulatory matters, and in 2012, she received an Exceptional Service Award from the Secretary of the Treasury.
In April 2012, Rupa returned to DOJ as a Director in the Torts Branch, with oversight over the Office of Constitutional and Specialized Tort Litigation. In that capacity, she managed three offices: the Vaccine Injury Compensation Program, which has paid in excess of $3.4 billion to more than 4,700 people since the Program's 1988 inception under the National Childhood Vaccine Injury Act; the Radiation Exposure Compensation Act program, which has awarded more than $2 billion in compassionate compensation to eligible claimants under the Radiation Exposure Compensation Act; and the Constitutional Torts staff, which defends constitutional tort claims brought against federal officials sued in their individual capacities in federal district courts, and reviews and makes determinations on requests for individual capacity representation from federal employees.
Prior to her legal professional career, Rupa served as a law clerk for the Honorable Julia Smith Gibbons, then of the United States District Court for the Western District of Tennessee and now of the United States Court of Appeals for the Sixth Circuit. Rupa graduated from Harvard Law School and has a Master's degree in International Relations from the Fletcher School of Law and Diplomacy at Tufts University. Her undergraduate degree is from Tulane University in her hometown of New Orleans.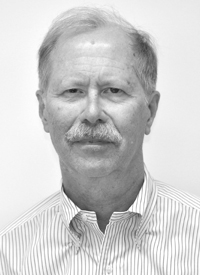 Robert M. Brackbill, PhD, MPH
Director of Research
World Trade Center Health Registry
New York City Department of Health and Mental Hygiene
Robert Brackbill is the founding Principal Investigator of the World Trade Center Health Registry.
He has been associated with the Registry since its inception in 2001 and is now currently Director of Research of the Registry.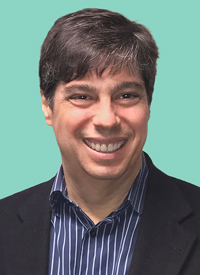 Joseph Cavalcante
Advocate for Injured Workers, NYS Workers' Compensation Board
Joe helps workers access their benefits on the most complex workers' compensation and Paid Family Leave claims and also handles all fatality claims. Prior to this position, he was an agency spokesperson for more than 10 years, representing the Board publicly and writing many of our publications. He's also been the Board's point person on World Trade Center issues.
Before joining the Board, Joe's broad work experience includes teaching as a college instructor, writing as a freelancer, and positions in health insurance, the software industry and at FEMA. He has written for dozens of publications as well. Joe holds an MA from SUNY at Albany.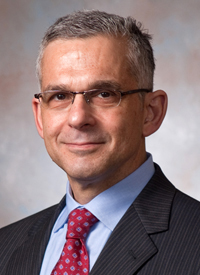 Stephen J Cozza, M.D.
COL(RET) U.S. ARMY
Professor of Psychiatry, Uniformed Services University
Stephen J. Cozza, M.D. is a graduate of the United States Military Academy at West Point, New York. He received his medical degree from the George Washington University School of Medicine and Health Sciences. He completed his residency in General Psychiatry and fellowship in Child and Adolescent Psychiatry at Walter Reed Army Medical Center in Washington, DC.
Dr. Cozza is a diplomate of the American Board of Psychiatry and Neurology in the specialties of General Psychiatry and Child and Adolescent Psychiatry. He has served in a variety of positions of responsibility in the Department of Psychiatry at Walter Reed Army Medical Center to include Chief, Child and Adolescent Psychiatry Service, Program Director of the Child and Adolescent Psychiatry Fellowship Program and Chief, Department of Psychiatry. He retired from the U.S. Army in 2006 after 25 years of military service. He currently serves as the Associate Director, Center for the Study of Traumatic Stress, Uniformed Services University, as well as the Director of the Center's Child and Family Program.
Dr. Cozza's professional interests have been in the areas of clinical and community response to trauma, and the impact of deployment and combat injury, illness and death on military service members, their families and their children. He was instrumental in organizing and executing the initial mental health response to the September 11th 2001 attack on the Pentagon. Under his leadership, the Walter Reed Department of Psychiatry spearheaded the initiative to provide mental health services, support and follow up to the many injured service members, their families and their children who receive medical treatment. As the Associate Director of the Center for the Study of Traumatic Stress, Child and Family Programs, Dr. Cozza has highlighted the impact of deployment, injury, illness and death on the children and families of military service members. He is principal investigator on several congressionally funded grants examining the characteristics of child neglect in military communities, the impact of parental combat injury on children and families, the effectiveness of a family based intervention with combat injured families (FOCUS-CI), as well as the impact of military family bereavement. Dr. Cozza serves as a scientific advisor to several national organizations that focus on military children and families, as well as the broader experiences of traumatized or bereaved children.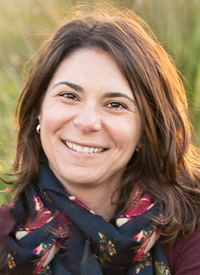 Michelle Doherty, LCSW
Clinical Social Worker
Michelle Doherty is a former clinical social worker for Voices of September 11th. She was responsible for facilitating teleconference support groups, providing individual support to those affiliated with the 9/11 community, and performing anxiety and depression screenings as needed. In addition, Michelle also provided referrals to the numerous resources available to those affected by the September 11th terrorist attacks.
Michelle completed several social work internships within the health care field including a social work internship at UMASS Memorial Medical Center in Worcester, Massachusetts. There, she worked primarily in pediatric trauma and maternity. Michelle also has experience working with the elderly afflicted with various forms of dementia.
Michelle earned a Masters degree in Social work from Boston College where she concentrated in health and medical care. In addition, she received her Bachelor's degree in Exercise Science and Psychology from the University of Massachusetts at Amherst.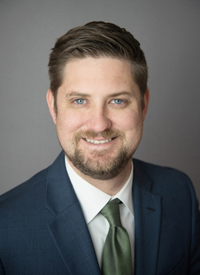 Brett Eagleson
Family Advocate
Son of John Eagleson
Outside of his full time job as commercial loan officer, Brett has dedicated his spare time over the last 5 years pursuing justice for the 9/11 family members and survivors. Brett rallied all 5 of his CT US Representatives to cosponsor JASTA and gained their support of the subsequent JASTA veto override of their own party's President.
Subsequent to JASTA Brett has worked extensively with Senators Blumenthal and Cornyn on the 9/11 declassification effort which is needed for the families to be successful in their pursuit of justice against the Kingdom of Saudi Arabia. Brett worked with Senators Blumenthal and Cornyn to unanimously pass Senate Resolution 610 in addition to a joint letter signed by 5 bipartisan Senators to FBI Director Wray.
Brett Eagleson's father Bruce Eagleson worked for The Westfield Group, managing retail stores at the World Trade Center. Bruce was in a meeting on the 17th floor of the South Tower when the first plane hit the North Tower. Brett's brother Kyle was able to speak with their father on his cellphone after both buildings had been hit. Bruce reassured Kyle that he was ok and wanted to make sure all 12 of his employees got out safely. Bruce was last seen by one of his colleagues walking up the stairs of the burning South Tower to ensure his office was clear and to grab portable two-way radios to give to the FDNY to help them communicate. All 12 of Bruce's colleagues made it out alive.
John Feal
Founder
The FealGood Foundation
On September, 12, 2001, John Feal and his team of Construction Demolition experts were called to Ground Zero in Lower Manhattan to aid in the cleanup and recovery mission. While supervising his team, roughly 8,000 pounds of steel came loose, crushing his left foot.
After 11 weeks in the hospital, doctors amputated half of his foot. John went through years of surgeries and innumerable hours of therapy; as well as extensive hospital stays and mounting medical expenses.
Once out of the hospital, John made it his mission to alleviate the Heroes of 9/11 from the burdens he experienced and created the FealGood Foundation. The foundation assists First Responders and others who have been physically or mentally injured as a result of their rescue, recovery and clean up efforts at the WTC site.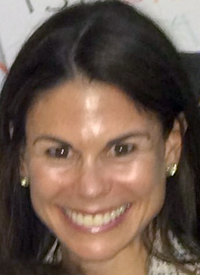 Jordana Feldman
Deputy Special Master, September 11th Victim Compensation Fund
Effective January 5, 2017, Jordana ("Jordy") H. Feldman was named a Deputy Special Master of the September 11th Victim Compensation Fund ("VCF"). Jordy has played a critical role in the VCF since it reopened in 2011. She has been a senior member of the VCF leadership team on policy, legal, and operational issues. She has played a key role in determining policies and procedures for the review of claims and computation of losses and in the reauthorization planning effort, including drafting the updated regulations.
She also serves as the VCF's primary liaison with various federal and state entities that provide information necessary to the VCF's claim review process, including the WTC Health Program, the FDNY, the NYPD, the New York City pension funds, the New York State Workers' Compensation Board, and the Public Safety Officers' Benefit program, and has worked diligently to cultivate those critical partnerships.
Jordy first served as a consultant to the Special Master's Office and joined the U.S. Department of Justice in 2015 in order to work exclusively on the VCF and expand her role to include quality control and management. In May 2016, Jordy became the Director of the New York office, and further expanded her responsibilities to include managing the hearings process. In her new role, she will continue those responsibilities and will also take on additional responsibilities with respect to claim approvals, team leadership, and program operations and policy.
Jordy has dedicated a significant part of her legal career working on the various iterations of the VCF, and is deeply passionate about and invested in the program. From 2002 to 2004, she served in the first VCF ("VCF1") as a key advisor to Special Master Ken Feinberg and adjudicated eligibility and compensation claims, presided over hearings with victims' families, and assisted in the development of policies and procedures. She also co-authored the Final Report of the Special Master for the September 11th Victim Compensation Fund of 2001.
After VCF1 closed, she joined the complex dispute resolution practice at the law firm of Dickstein Shapiro, LLP with a focus on alternative dispute resolution in the context of mass torts and product liability claims. She represented clients in the design, implementation, and administration of complex settlements and mass claims resolution programs arising out of class actions, legislation, and Chapter 11 bankruptcy reorganizations. She also co-authored the Master Guide to Mass Claims Resolution Facilities as part of the Mass Claims Commission established by the International Institute for Conflict Prevention and Resolution, which provides practical guidance regarding the issues that arise in claims resolution programs – programs such as the VCF that serve as alternatives to traditional litigation.
Jordy began her legal professional career at Fried, Frank, Harris, Shriver & Jacobson. She graduated from the University of Pennsylvania Law School and received her undergraduate degree magna cum laude from the University of Pennsylvania. Although she grew up outside Philadelphia, she moved to New York City in 2000 and has a deep affection for the city where she lives with her family and now calls home.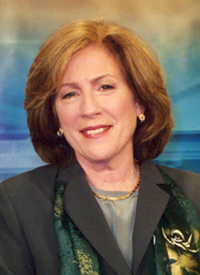 Mary Fetchet
Founding Director, Voices of September 11th
Mary Fetchet is the driving force behind VOICES, a non-profit organization she co-founded in 2001 following the death of her 24 year old son Brad at the World Trade Center. Her unique background as a mother of a victim, along with over 20 years of expertise as a clinical social worker, influenced VOICES innovative approach to creating a new paradigm in providing long-term support services.
Using social work practices, she guided the development of programs that provide continuity of care and promote resiliency in the lives of victims' families, responders and survivors. Today, Ms. Fetchet is also helping communities heal after other traumatic events through VOICES Center of Excellence for Community Resilience, an initiative that she launched in 2014.
Under her leadership, VOICES launched the 9/11 Living Memorial Project in advance of the 5th anniversary to document the nearly 3,000 lives lost and stories of survivors. As a clinician, she recognized the importance of commemoration and supporting families through the emotional but therapeutic process of honoring their loved ones in a meaningful way. The 9/11 Living Memorial Project is now an extensive digital collection of over 70,000 photographs and personal keepsakes contributed by thousands of family members. The collection is located on VOICES website and is also a core component of the In Memoriam exhibit at the 9/11 Memorial & Museum in New York City.
A strong advocate for the rights of victim's families and survivors, and public policy reforms to make the country safer, Ms. Fetchet advocated for an appropriate process for the notification of human remains, the Victim's Compensation Fund and the creation of the 9/11 Memorial at the World Trade Center site. She was also instrumental in campaigning for the 9/11 Commission and the implementation of reforms based on their recommendations. She testified before the 9/11 Commission and the U.S. Congress on five occasions.
Ms. Fetchet's work through the VOICES Center of Excellence for Community Resilience includes establishing public-private partnerships, educational initiatives and research projects to document best practices in preparing communities to more effectively respond to the long-term needs of victims' families, responders and survivors. Through a U.S. Department of Justice grant, VOICES produced a publication, Preparing for After, a resource kit of best practices based on interviews conducted with those who responded to the 9/11 attacks; the Oklahoma City bombing; and the shootings at Virginia Tech, Northern Illinois University and Tucson, Arizona. Currently, she is leading several research projects that are examining the long-term needs of families and communities impacted by traumatic events.
An expert on the long-term needs of victims and survivors, mental health care, preparedness, and national security reforms, she has personally advised organizations and federal agencies both nationally and internationally. Ms. Fetchet has made hundreds of appearances on national television and at conferences in the U.S. and abroad, and contributes regularly to print and radio. Her awards include induction into the Hall of Fame at Columbia School of Social Work in NYC, the Social Work Managers Award, Hometown Heroes on DIRECTTV, ABC News Person of the Year, Moffly Media Light A Fire Award and NBC Nightly News with Brian Williams Making a Difference.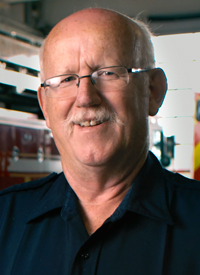 Oz Fudge
You Are Here:
A Come From Away Story
Oz Fudge was a police officer in Gander for 29 years, and one of two police officers on duty during the five days following 9/11.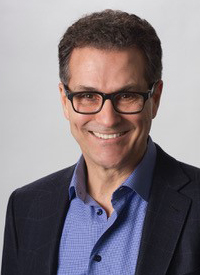 William H. Groner
Author, 9/12: The Epic Battle of the Ground Zero Responders
William H. Groner, former co-founder and managing partner of Worby Groner Edelman, LLP, was a lead attorney in the 9/11 mass tort litigation, representing more than 10,000 Ground Zero responders who were exposed to toxins and contaminants during the post-9/11 cleanup. He also was a principal negotiator in that decade-long litigation waged against the City of New York and its contractors, that resulted in settlements in excess of $800,000,000.
Bill currently is Founder and Chief Executive Officer of SSAM Alternative Dispute Resolution, following 35+ years of experience in personal injury and construction law representing personal injury clients as well as insurance and surety companies. During those years Bill participated in hundreds of negotiations involving over One Billion dollars in settlements, with an extensive number of mediations and trials.
He had recently been an Adjunct Faculty member at Boston University School of Law teaching a course for 3 years on the Ground Zero mass tort. He has lectured on topics ranging from mediation to ethics to law firm management and has appeared on several national TV and radio shows.
Bill repeatedly has been selected as a New York Super Lawyer, characterized as a 'rating service of outstanding lawyers who have attained a high-degree of peer recognition and professional achievement.' He also enjoys the maximum rating available (AV-5.0) from Martindale-Hubbell, which denotes the "highest level of professional excellence."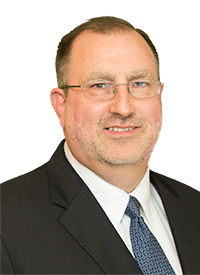 Robert Haefele, Moderator & Panelist
Senior Counsel, Motley Rice
Robert Haefele has spent more than twenty years practicing in complex civil litigation, including asbestos, tobacco and other mass tort and product liability litigation. His area of primary emphasis involves anti-terrorism and human rights, analyzing and litigating complex, domestic and international matters to meet clients' goals of justice and accountability while simultaneously achieving positive social change.
Robert's current focus is on aiding the more than 6,600 family members and survivors of the 9/11 terrorist attacks Motley Rice represents. He is co-liaison counsel and an active member of the Plaintiffs' Executive Committee for Personal Injury and Death Claims in In re Terrorist Attacks on September 11, 2001, U.S.D.C., S.D.N.Y., MDL 1570, lawsuits filed by Motley Rice's clients and others seeking to expose and bankrupt the alleged financiers and other supporters of al Qaeda terrorist activity. Robert also played a central role in In re September 11th Litigation, Case No. 21-MC-97-AKH (S.D.N.Y.), involving more than 50 personal injury and wrongful death clients against the aviation and aviation security industries for their alleged failure to detect and prevent the 9/11 terrorist attacks. For both the 9/11 multidistrict terrorist financing litigation and 9/11 mass consolidations of the aviation security liability cases, Robert has appeared before the court for multiple hearings and oral arguments, directed and engaged in complex formal discovery, and managed informal investigative efforts involving, among other things, aviation security, designation of foreign terrorist individuals and entities, and elaborate webs of financial transactions.
In addition to traditional litigation efforts, Robert has provided substantial pro bono and other support to the survivors and families of those killed in the 9/11 attacks. From 2001-2004, he provided pro bono representation for more than 30 individuals, preparing and presenting their claims to the September 11th Victim Compensation Fund. Working with Motley Rice clients, legislators and leading experts in various industries, Robert also works to encourage legislative changes to help meet clients' goals of justice, accountability and positive social change. He has represented victims of other terrorist attacks and human rights violations in litigation including Oran Almog v. Arab Bank, a landmark lawsuit filed by victims of terrorist bombings in Israel against Arab Bank for its alleged role in financing Hamas and other Israeli terrorist organizations and Krishanti v. Rajaratnum et al., 09-cv-5395 (D. N.J.), litigation against alleged financiers of the Tamil Tigers terrorist organization in Sri Lanka. He has represented victims of other terrorist attacks and human rights violations in litigation including Oran Almog v. Arab Bank, a landmark lawsuit filed by victims of terrorist bombings in Israel against Arab Bank for its alleged role in financing Hamas and other Israeli terrorist organizations and Krishanti v. Rajaratnum et al., 09-cv-5395 (D. N.J.), litigation against alleged financiers of the Tamil Tigers terrorist organization in Sri Lanka. He was also part of the litigation filed for non-U.S. citizens, Jesner v. Arab Bank. The litigation was heard by the U.S. Supreme Court under the Alien Tort Statute regarding violations of customary international law by foreign corporations.
Representing Motley Rice clients in an array of other complex litigation matters, Robert worked on World Holdings LLC, v. The Federal Republic of Germany, a suit filed to collect unpaid pre-WWII German bonds. He has collaborated with members of the firm's securities team, litigating such cases as In re MBNA Corp. Sec. Litig., No. 05-272 (D. Del.), and with the toxic exposure team to litigate cases brought by individuals and businesses suffering as a result of the BP oil spill in In re Oil Spill by the Oil Rig "Deepwater Horizon" in the Gulf of Mexico, on April 20, 2010.
Prior to joining Motley Rice in 2003, Robert developed a strong co-counsel relationship with Motley Rice attorneys through complex litigation involving corporate wrongdoing, including the State of New Jersey's tobacco lawsuit and other tobacco, asbestos and occupational disease and injury cases. Practicing product liability, toxic and mass tort, and occupational injury law, he represented individuals and union members injured by defective products or toxic substances and authored "The Hidden Truth About Asbestos Disease" in the New Jersey Law Journal (December 2002). He clerked with Judge Neil F. Deighan of the Appellate Division of the Superior Court of New Jersey in 1990.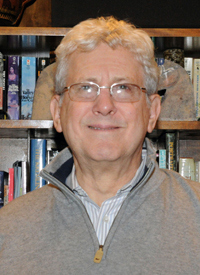 Robert H. Klein, Ph.D, ABPP, FAPA, DLFAGPA, CGP
Clinical Faculty Member
Yale School of Medicine
Robert H. Klein, Ph.D, ABPP, FAPA, DLFAGPA, CGP is a clinical faculty member at the Yale School of Medicine, New Haven, CT. A Fellow of the American Psychological Association and Diplomate in Group Psychology, he is Past President and Distinguished Life Fellow of the American Group Psychotherapy Association (AGPA), member Board of Directors of the Group Psychotherapy Foundation, and founding member of the National Registry of Certified Group Psychotherapists.
Following 9/11, he served as the Co-Chair of the AGPA Disaster Outreach Task Force and has since been extensively involved with providing and teaching post-disaster group interventions. A recognized expert in the area of group psychotherapy, he lectures, consults and supervises both nationally and internationally. He is the author of numerous publications, including co-author of Termination in Psychotherapy, and co-editor of Group Psychotherapy for Psychological Trauma, Handbook of Contemporary Group Psychotherapy, Public Mental Health Service Delivery Protocols: Group Interventions for Disaster Preparedness and Response, and Leadership in a Changing World. His latest book, co-edited with Harold Bernard and Victor Schermer, is entitled: On Becoming a Psychotherapist: The Personal and Professional Journey. Dr. Klein maintains a private clinical practice with offices in Westport and Milford, CT.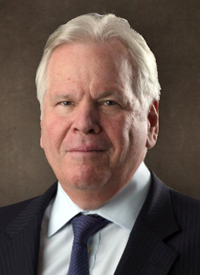 James P. Kreindler
Partner
Kreindler & Kreindler
James P. Kreindler joined Kreindler & Kreindler LLP in 1983 and became a partner in 1987. He is a magna cum laude graduate of Dartmouth College, 1977. He received his J.D. degree from Columbia University in 1980, where he was a Harlan Fiske Stone scholar.
He began his career as an Assistant District Attorney in the Kings County (Brooklyn) District Attorneys' Office. Currently, Mr. Kreindler is the co-chair of the Plaintiffs' Committee in the 9/11 Litigation on behalf of the 9/11 families to hold Saudi Arabia accountable for its role in the 9/11 attacks. The lawsuit alleges that members of the government of Saudi Arabia provided critical financial and logistical support to the 9/11 hijackers prior to September 11 , 2001. This case is the first case to proceed under the Justice Against Sponsors of Terrorism Act , also known as JASTA, passed by Congress in 2016.
A longtime specialist in aviation accident and terrorist litigation, Mr. Kreindler previously took the lead role as a member of the Plaintiffs' Committee in the Pan Am 103 families' lawsuit against Pan Am and Libya. That litigation resulted in the largest financial recovery for a single disaster in the history of aviation - nearly $3 billion.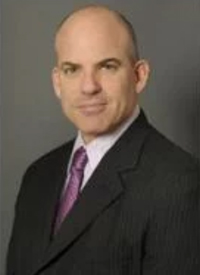 Noah Kushlefsky
Partner
Kreindler & Kreindler
Mr. Kushlefsky has litigated a wide variety of wrongful death and significant personal injury cases during his career at Kreindler & Kreindler, and is active in the firm's general tort practice, its complex litigation practice and its aviation practice. He has resolved more than 200 cases for $1 million or more. He is also active in managing the firm's day-to-day operations.
On the general tort and complex litigation side of the practice, Mr. Kushlefsky has litigated diverse cases including general negligence, automobile product liability, medical malpractice, toxic and environmental torts, insurance bad faith, tour operator negligence and hunter negligence. The results he has obtained for clients include an $8.75 million jury verdict against Volvo in a product liability case; a $7.75 million settlement in a school bus accident case; a $15.7 million settlement in a commercial bus accident case; and a $3.3 million settlement in a hunting injury case.
He has handled cases arising from crashes involving major commercial airlines and was appointed by the Federal Court as a member of the Plaintiffs Committee in the litigation arising out of the crash of Swissair Flight 111. He has also been appointed by the Federal Court as a member of the Plaintiffs Committee for liability litigation arising out of the September 11 Terrorist Attacks.
Subsequent to the terrorist attacks, Mr. Kushlefsky established himself as one of the nation's leading experts on the September 11th Victim Compensation Fund, representing more than 120 families in the VCF. He was credited with creating the methodology used by the VCF in rescue worker death cases and lectured extensively on the VCF. He was invited to present at Lloyd's in London regarding The Fund as an alternative to litigation. He was also appointed by the Virginia Attorney General's Office to specially represent its interests in federal court litigation related to the Victim Compensation Fund. He was recently appointed Special Counsel by Southern District Judge Alvin K. Hellerstein to resolve a conflict of interest in the World Trade Center Disaster Site Litigation.
Mr. Kushlefsky is a member of the American Bar Association (ABA), the American Association for Justice, and the New York State and New York County Bar Associations. He is a Board member of the New York State Trial Lawyers Association and is actively working on efforts to improve New York wrongful death law. He is the editor of the New York Law of Torts, the leading treatise on New York tort law, negligence, products liability law, wrongful death and all other areas of New York tort law.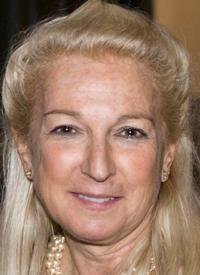 Stephanie Landau
Project Director, Voices of September 11th
Stephanie Landau joined VOICES in 2007. She is responsible for planning annual events, including the annual Always Remember Gala, the 9/10 Information Forum and Commemorative Luncheon, as well as interfaith services and special events.
Stephanie is also the project manager for our work with the World Trade Center Health Program to connect responders and survivors with medical and mental health services that are available for those who qualify. She works closely with our partner in this project, the Mental Health Association of New York City.
As project manager for the 9/11 Living Memorial Project, Stephanie scheduled and conducted hundreds of workshops in communities throughout the tri-state area and Washington, D.C. Her team met with over 1,600 families to create tributes to their loved ones in the 9/11 Living Memorial Project.
Her responsibilities also include the management of the high school and college Internship Programs and the Volunteer Program.
Stephanie earned a Master Degree in City Planning from the University of Pennsylvania. Prior to joining VOICES, Stephanie spent several years working in the field on real estate investment. After moving to Ridgefield, CT., she worked for several years at Ridgefield High School as class advisor and student activities coordinator.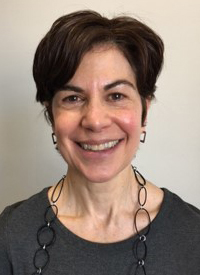 Stefanie Langsam
Deputy Special Master, September 11th Victim Compensation Fund
Effective June 13, 2016, Stefanie Langsam was named a Deputy Special Master of the September 11th Victim Compensation Fund ("VCF"). Since joining the VCF in 2011 as a consultant to the program, Stefanie has played an invaluable role "behind the scenes." She has held a key role on our leadership team on operational, communications and policy aspects of the VCF, and has been a key member of the team leading the reauthorization planning effort.
In her new role as a U.S. Department of Justice employee, she will continue with those responsibilities, and will also be directly in charge of our day-to-day operations, including the claims management system, internal and external communications, reporting, payment, document management, and various other activities.
Stefanie worked on the original VCF from January 2002 until 2004 when it closed. During that time, she was the project manager at IBM and led the teams responsible for the design of the claims management database; the operations of the helpline, claims assistance facilities and appeals process; and the first-level review of claim submissions.
Stefanie holds an MBA from the University of Maryland Robert H. Smith School of Business and has over 25 years of broad-based management and leadership experience in both administrative and operations environments, with a focus on customer relationship management. She has spent the past 20 years of her career working with government clients and has proven herself as an outcomes-oriented professional who is passionate about work that has a direct impact on the organization and those they serve. Prior to joining the Department of Justice, Stefanie owned her own consulting firm for ten years, which she launched following a successful career at IBM Business Consulting Services (formerly PriceWaterhouseCoopers and Price Waterhouse LLP).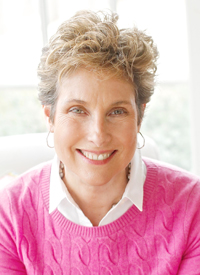 Lisa Luckett
Author, The Light in 9/11: Shocked by Kindness, Healed by Love
Founder of Cozmeena Enlightened Living: A brand of Kindness
Lisa Luckett is a social visionary, an activist for kindness, and an advocate of gaining wisdom by experiencing life head-on. Her mantra "Choose Courage" is the foundation of her social vision reminding us that we are strong, resilient, and have a choice in how we live our lives.
A "voice of reason in the chaos," Lisa has spend the past 18 years studying and analyzing the human condition from macro to micro, local to global, personal to cultural. She offers insights and guidance from her vast life experience and the wisdom gained from delving in and dissecting personal and societal traumas, events, and life-situations to better understand our world and the people in it.
Lisa is an entrepreneur, speaker, author, and mother of three young adults. As a 9/11 widow, single mother, and breast cancer survivor, she knows the value of life's struggles and sees the light or lesson in every situation.
Lisa is the Founder of Cozmeena Enlightened Living—A Brand of Kindness. Cozmeena is a lifestyle platform and social movement based on the foundational elements of warmth, comfort care, consideration, grace and decency.
Her first book, The Light in 9/11: Shocked by Kindness, Healed by Love, was released in August 2018.
Lisa lives on the North Jersey Coast in Monmouth County, New Jersey.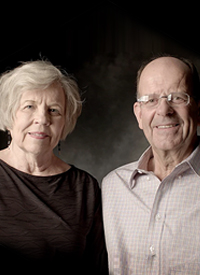 Diane and Nick Marson
You Are Here:
A Come From Away Story
Nick & Diane Marson were passengers from separate planes both en route to America on 9/11 when their planes were diverted to Gander. They met in a shelter there and have been married for 18 years following Nick's marriage proposal to Diane in November of 2001.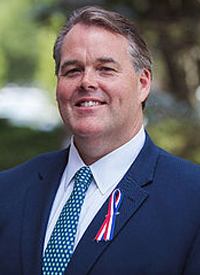 Matthew J. McCauley
Partner, Turken, Heath & McCauley
Matt was a 9/11 First Responder himself and has been dedicated to representing both the 9/11 First Responders and civilian survivors that were either injured or developed illnesses after the attack. As a former NYPD Police Officer and a Paramedic, he and others advocated for the passage of the James Zadroga 9/11 Health and Compensation Act of 2010 and its extension to aid both first responders and civilian survivors.
Named Advocate of the Year by John Feal from the FealGood Foundation, he has been recognized numerous times for his commitment to the 9/11 community. He continues assist the FealGood Foundation, 9/11 Health Watch, and other groups with developing legislation supportive of the 9/11 Community.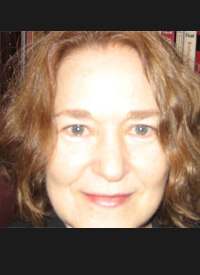 Madelyn Miller, PhD, LCSW, CGP
Adjunct Associate Professor at NYU Silver School of Social Work
Madelyn Miller, PhD, LCSW, CGP, clinician, educator, and consultant, specializes in working with adult survivors of trauma and loss in her psychotherapy practice and community work, teaches and trains on these issues, and supports the well-being and resourcefulness of colleagues and organizations closely engaged with survivors and their communities, through training, consultation, and staff care.
She is adjunct associate professor at NYU Silver School of Social Work Master's Program and Advanced Clinical Practice Certificate Program. Since 1997, Dr. Miller chairs the Disaster Trauma Committee, NYC-NASW, offering continuing learning within a global frame, collegial support, and a context for community. She participates with various disaster-related organizations since then, responding after local and regional disasters. Her clinical work with adults includes those surviving early sexual abuse and later sexual violation, human-caused and natural disaster, childhood and later loss, as well as the experiences of human rights workers, refugees, and those seeking asylum. She is past chairperson, Public Education Committee, International Society for Traumatic Stress Studies (ISTSS), and past chairperson of a sub-Task Force of the Community Outreach Committee, American Group Psychotherapy Association (AGPA). Her publications and presentations consider the experience of the clinician working with trauma and loss survivors, as well as the student and instructor of such studies, and also address considerations of both the complex clinical issues of this work with survivors, and a community-focused response to mass disaster. Her curriculum development for academic, institute, and continuing education settings has always incorporated a focus on the complex and inevitable impact of trauma work, and the essential need for ongoing contexts of collegial support, specialized learning, and active social engagement.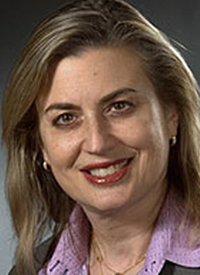 Jacqueline Moline
Professor, Occupational Medicine, Epidemiology and Prevention
Northwell Health
Jacqueline M. Moline, M.D., M.Sc. is an Occupational Medicine specialist. Dr. Moline's research in the past has focused on the health effects of lead exposure, the health effects of theatrical smoke and fog on Actors, and the effect of creosote on exposed workers.
For nearly two decades, Dr. Moline's endeavors have been centered on the medical evaluation and treatment of World Trade Center (WTC) responders. She began seeing individuals whose health was affected by the WTC disaster in October 2001, and has been instrumental in the development and implementation of the federally-funded medical programs for WTC responders. She has published dozens of articles on the physical and mental health effects of WTC exposure. Dr. Moline was one of the founders of the WTC Health Programs, and led the Mount Sinai WTC Clinical Center until 2010 when she moved to Northwell Health. She currently directs the Queens World Trade Center Clinical Center of Excellence at Northwell Health. She has received numerous awards for her service to WTC responders.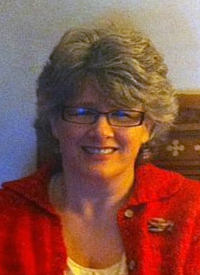 Connie Palmer, LCSW
Clinical Training Director
Imagine, a Center for Coping with Loss
Connie Palmer is a licensed clinical social worker who is an experienced teacher, therapist and school counselor with more than thirty years of experience working with youth and their families. She is currently the Clinical Training Director for Imagine, a Center for Coping with Loss in Mountainside, NJ.
She presents seminars on various topics such as: grief and loss, resilience, shame, parenting, anti-bullying, depression and anxiety.
Suzanne Phillips, PsyD, ABPP, CGP, FAGPA
Adjunct Full Professor of Clinical Psychology, Long Island University
Faculty, Suffolk Institute for Psychoanalysis and Psychotherapy
Fellow, Board Member, Co-Chair of Community Outreach of the AGPA
Suzanne B. Phillips Psy.D.,ABPP,CGP,FAGPA is a licensed Psychologist, Psychoanalyst, Diplomate in Group Psychology, Certified Group Therapist, Fellow and Co-chair of Community Outreach of the American Group Psychotherapy Association (AGPA).
She is a retired Adjunct Full Professor of Clinical Psychology in the Psychology Doctoral Program at LIU Post, N.Y. and Group Faculty and Supervisor at the Derner Institute of Advanced Psychological Studies. She is in private practice in Northport, NY. and hosts Psych Up Live on International Talk Radio.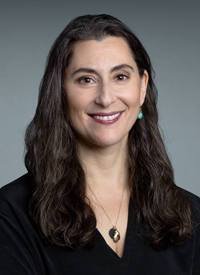 Rebecca Rosen, PhD
Mental Health Director
World Trade Center Clinical Center of Excellence, Bellvue
Rebecca Rosen is a licensed clinical psychologist at the NYU Medical School. As the Mental Health Director of the World Trade Center Environmental Health Center, she has made significant strides in helping those afflicted by 9/11 with PTSD, anxiety, and depression.
Rosen earned her PhD from The New School for Social Research.
Victor L. Schermer, MA, LFAGPA
Psychoanalytic Psychotherapist
Victor L. Schermer, MA, LFAGPA, is a psychoanalytic psychotherapist in Philadelphia, PA, in the practice of individual, group, and family psychotherapy. He received a masters degree in Psychology from the University of Pennsylvania and Certification with Honours in Psychoanalytic Psychotherapy from the Institute for Psychoanalytic Psychotherapies, where he later served as a faculty member. He is a life fellow of the American Group Psychotherapy Association (AGPA).
In 2002 he was co-recipient of the Alonso Award for scholarship in the field of dynamic group psychotherapy awarded by the Group Psychotherapy Foundation of AGPA. He is on the editorial board of the International Journal of Group Psychotherapy and has published several books and over forty journal articles and reviews about psychoanalysis, group psychotherapy, object relations theory, self psychology, psycho-spirituality, and the psychoanalytic interpretation of poetry and cinema.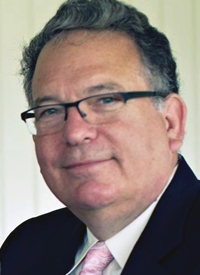 Dr. Michael Weiden, MS, MD
Associate Professor of Medicine and Environmental Medicine
Division of Pulmonary and Critical Care Medicine
Dr. Michael Weiden is a Pulmonary Physician who is an Associate Professor at NYU and Medical Officer for the FDNY. Dr. Weiden provides care for WTC exposed FDNY rescue and recovery workers with upper and lower airway injuries.
This clinical experience motivates and informs Dr. Weiden's research. With his research, Dr. Weiden has been able to improve his ability to care for WTC exposed patients.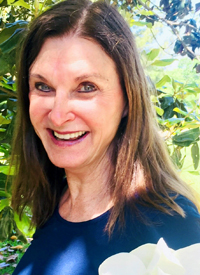 Jo Ann Zucker, LCSW
Support Group Facilitator
Jo Ann Zucker is a licensed clinical social worker who has worked in and around the Rockland County area for over 20 years. In addition to her private Psychotherapy and Executive Coaching practice, she has provided consulting services to various local agencies including: Mental Health Association of Rockland County, Rockland County Department of Health, St. Dominic's Home, Rockland Teachers Center.
She served as Director of Child and Adolescent Services from 1991 to 1995. Jo Ann facilitated a support group for parents who lost their adult children on September 11, 2001 for Voices of September 11th. She holds a Masters degree from Fordham University.