21st Annual Symposium | Biographies | September 10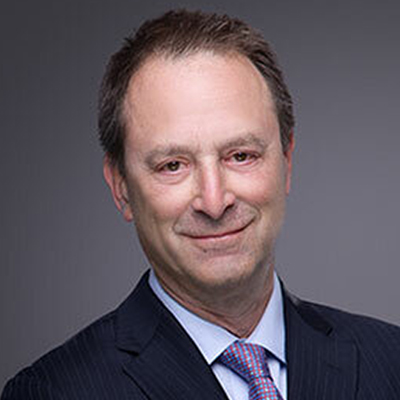 Michael Barasch
Partner, Barasch, McGarry, Salzman & Penson
Michael Barasch was admitted to the New York State Bar in 1981 and has worked exclusively for law firms representing seriously injured victims of accidents and medical malpractice. After over a decade of trying major personal injury cases, Mr. Barasch joined forces with Jim McGarry.
They have won hundreds of millions of dollars in verdicts and settlements on behalf of thousands of accident victims, many of them catastrophically injured. They have been lead counsel in several multi-plaintiff litigations. Mr. Barasch and his colleagues take special pride in the work they have done on behalf of injured New York City firefighters, winning landmark decisions that have shaped the law on their behalf. After helping scores of firefighters receive awards in their individual cases, the firm was thrust into the legal problems of those killed and injured in the World Trade Center attacks, representing the families of dozens of firefighters killed, as well as over 1,000 first responders who sustained permanent respiratory illnesses from the toxic dust at the WTC site.
Judge Alvin K. Hellerstein appointed Mr. Barasch as liaison counsel on behalf of all rescue workers injured or killed, and he worked closely with Kenneth Feinberg, the Special Master of the Victim Compensation Fund, to expand the rules of the Air Transportation Safety and Systems Stabilization Act. When the VCF closed in 2004, the firm fought to reopen it because many clients continued to be diagnosed with new illnesses caused by the toxic dust, and/or they were found disabled after they had received an award for a non-disabling injury.
In January 2011 President Obama signed the Zadroga Act into law, named in honor of the firm's client, NYPD Detective Jimmy Zadroga, who died of pulmonary disease in 2006 caused by WTC toxins. As a result, $2.4 billion has been made available for medical care and $2.7 billion has been set aside for compensation to those whose health has gotten worse since 2003. Mr. Barasch and his colleagues currently represent more than 5,000 sick first responders and residents."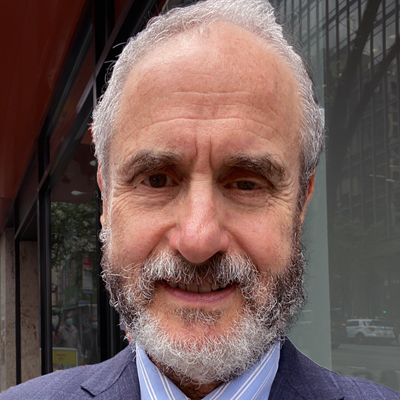 Richard Beck
President, International Association for Group Psychotherapy & Group Processes
Richard Beck is a New York City based psychotherapist specializing in the treatment of psychological trauma. Richard has conducted over 1500 hours of trauma related groups post 9/11.
He is the President of the International Association for Group Psychotherapy and Group Processes; a Senior Lecturer at Columbia University and on the Voluntary Faculty of New York Presbyterian Hospital/Weill Cornell Medical College. Richard lectures and writes about trauma and self-care locally, nationally and internationally.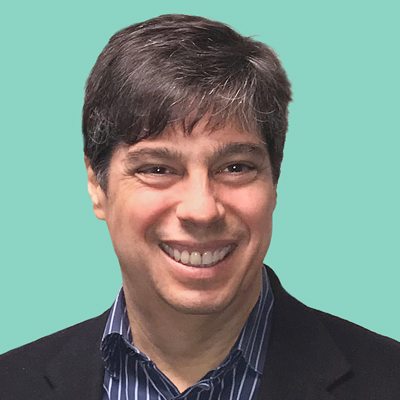 Joseph Cavalcante
NYS Workers' Compensation Board
Joe helps workers access their benefits on the most complex workers' compensation and Paid Family Leave claims and also handles all fatality claims. Prior to this position, he was an agency spokesperson for more than 10 years, representing the Board publicly and writing many of our publications. He's also been the Board's point person on World Trade Center issues.
Before joining the Board, Joe's broad work experience includes teaching as a college instructor, writing as a freelancer, and positions in health insurance, the software industry and at FEMA. He has written for dozens of publications as well. Joe holds an MA from SUNY at Albany.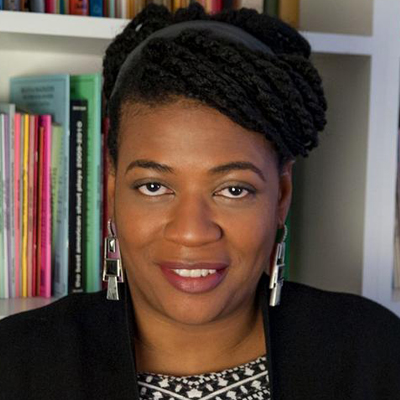 Jenna Chrisphonte
Director of Civic Alliances
Jenna serves as a government affairs and public policy professional at the Ronald O. Perelman Performing Arts Center. Her previous experience includes positions held at the Dramatists Guild of America, The Lillys, Global Affairs Canada, the French Ministry of National Education and the State and City of New York.
She received her Bachelor's and Juris Doctor from the University at Buffalo. Her playwriting work has been presented at The Tank, the Classical Theatre of Harlem, Dixon Place, the Dramatists Guild of America and WOW Cafe Theatre. She was a 2020 Eugene O'Neill National Theatre Conference semi-finalist and a 2021 NYFA City Artist Corp Grant awardee.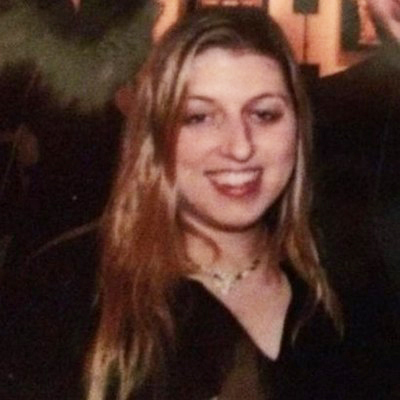 Lauren Cimineri, PharmD, MPH
Deputy Director for Health Plan Operations, WTC Health Program
Lauren Cimineri, PharmD, MPH is the Deputy Director for Health Plan Operations with the World Trade Center (WTC) Health Program since 2019. She leads the WTC Health Program in healthcare policy, communications, managed care benefits, member services, and acquisition planning.
She also serves as a principal advisor and implementation lead for vendor transitions. Prior to her position as Deputy Director, Lauren was the Program's Unit Chief of Pharmacy Benefits.
Lauren earned her Doctor of Pharmacy degree from Duquesne University in 2005. She earned a Master of Public Health degree from Emory University in 2015, which led her to the Presidential Management Fellowship that kick started her career with the Centers for Disease Control and Prevention (CDC) and the WTC Health Program. Prior to her work with the government, she served as a pharmacist in New York.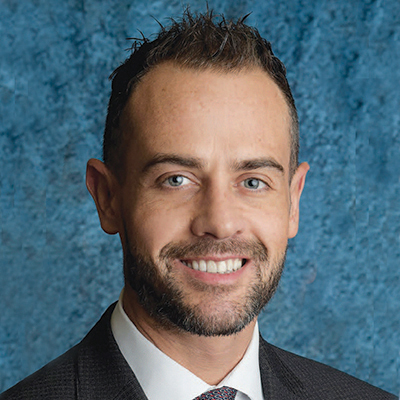 John Dearie
Managing Attorney, The Dearie Law Firm
John P. Dearie is the managing attorney of The Dearie Law Firm, P.C., and has represented individuals and their families in claims to the September 11th Victim Compensation Fund for nearly ten years. John is a lifelong New Yorker, born in Manhattan, and raised in the Bronx and Westchester County.
After graduating from Regis High School in New York City, John attended the University of Notre Dame, and then St. John's University School of Law.
Following law school, John worked as an associate attorney in the Corporate and Financial Services Department of Willkie Farr and Gallagher LLP. In 2011, John joined The Dearie Law Firm, P.C., which was started by his father 30 years ago.
John lives in Brooklyn with his wife, their nine-month old son, and a miniature Australian Shepherd.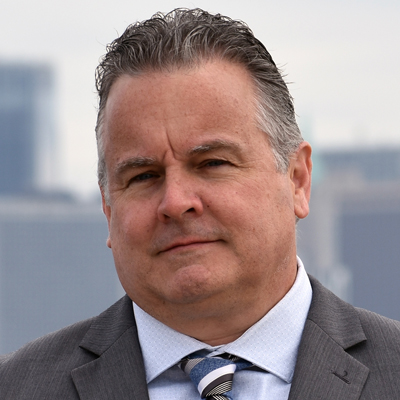 Mark Desire
Assistant Director, NYC Office of Chief Medical Examiner
Mark Desire is an Assistant Director with the New York City Office of Chief Medical Examiner. He works in the Department of Forensic Biology, New York City's DNA crime lab and the largest of its kind in North America. During his 24 years of employment, he has investigated thousands of criminal and missing persons cases.
He is the manager of the World Trade Center DNA Identification Team, a unit dedicated to advancing the science and helping return loved ones to their families. Mark has been recruited by the United Nations, National Center for Missing and Exploited Children, and several foreign countries to assist in locating the missing and design protocol to further this ability.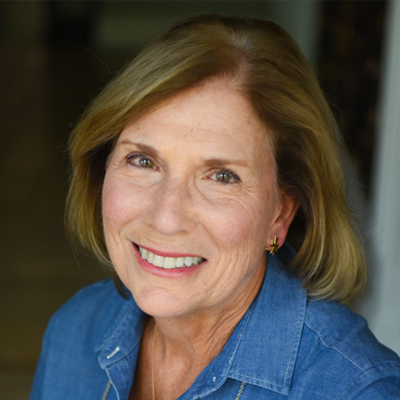 Virginia Dwyer-Aoyama, LCSW
Social Worker, Voices Center for Resilience
Virginia Dwyer-Aoyama, a licensed clinical social worker, joined the Voices staff in October 2021. She has over 30 years of experience providing individual, family and group therapy.
Her particular focus includes loss and bereavement, trauma, substance abuse and addiction, and individual and family developmental issues. She has worked with various social service agencies over the years providing counselling services and community workshops. For the past 10 years, Virginia developed and organized a weekly reading program for children with special needs and volunteered in a local soup kitchen and food pantry. Virginia has always been passionate about meeting people's concrete needs for housing, education, and nutrition.
Virginia is a Chicago native and enjoys hiking, walking along the beach, and lively conversation.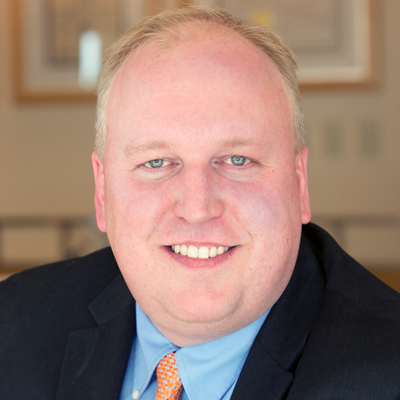 John M. Eubanks
Member Attorney, Motley Rice LLC
With extensive experience investigating terrorist organizations and terrorist financing in the Middle East, John Eubanks represents victims, survivors and their families in litigation designed to bankrupt the financiers of terror.
A former private counterterrorism investigator, John litigates for foreign terror victims and victims of international human rights abuses in areas including Iraq, Libya, Sri Lanka, and the United Arab Emirates. He was a key member of the team that prosecuted Linde et al. v. Arab Bank Plc, the first litigation against a financial institution brought to trial under the Anti-Terrorism Act. He is also a member of the team litigating against al Qaeda's alleged financiers and supporters arising out of the 9/11 terrorist attacks. John oversees Motley Rice's litigation against Iran for its role in the 9/11 terrorist attacks in addition to claims filed with the U.S. Victims of State Sponsored Terrorism Fund arising out of judgments entered against Iran for the firm's 9/11 clients.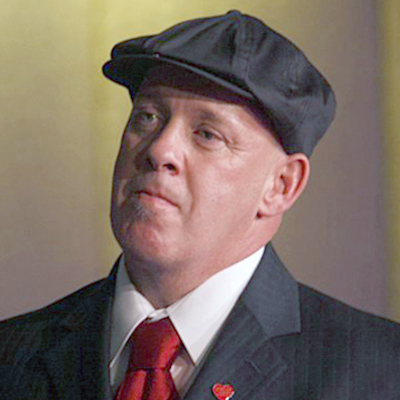 John Feal
Founder, The FealGood Foundation
On September, 12, 2001, John Feal and his team of Construction Demolition experts were called to Ground Zero in Lower Manhattan to aid in the cleanup and recovery mission. While supervising his team roughly 8,000 pounds of steel came loose, crushing his left foot. After 11 weeks in the hospital, doctors amputated half of his foot.
John went through years of surgeries and innumerable hours of therapy; as well as extensive hospital stays and mounting medical expenses. Once out of the hospital, John made it his mission to alleviate the Heroes of 9/11 from the burdens he experienced and created the FealGood Foundation. The foundation assists First Responders and others who have been physically or mentally injured as a result of their rescue, recovery and clean up efforts at the WTC site.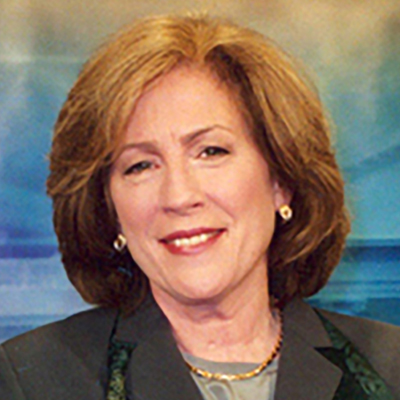 Mary Fetchet
Founding Director, Voices Center for Resilience
Mary Fetchet is the driving force behind Voices Center for Resilience (VOICES), a non-profit organization she co-founded in 2001 following the death of her 24 year old son Brad at the World Trade Center. Her unique background as a mother of a victim, along with over 20 years of expertise as a clinical social worker, influenced VOICES innovative approach.
Using social work practices, she guided the development of programs that provide continuity of care and promote resiliency in the lives of victims' families, responders and survivors. Today, Ms. Fetchet is also helping communities heal after other traumatic events through VOICES Center of Excellence for Community Resilience, an initiative that she launched in 2014.
Under her leadership, VOICES launched the 9/11 Living Memorial Project in advance of the 5th anniversary to document the nearly 3,000 lives lost and stories of survivors. As a clinician, she recognized the importance of commemoration and supporting families through the emotional but therapeutic process of honoring their loved ones in a meaningful way. The 9/11 Living Memorial Project is now an extensive digital collection of over 70,000 photographs and personal keepsakes contributed by thousands of family members. The collection is located on VOICES website and is also a core component of the In Memoriam exhibit at the 9/11 Memorial & Museum in New York City.
A strong advocate for the rights of victim's families and survivors, and public policy reforms to make the country safer, Ms. Fetchet advocated for an appropriate process for the notification of human remains, the Victim's Compensation Fund and the creation of the 9/11 Memorial at the World Trade Center site. She was also instrumental in campaigning for the 9/11 Commission and the implementation of reforms based on their recommendations. She testified before the 9/11 Commission and the U.S. Congress on five occasions.
Ms. Fetchet's work through the VOICES Center of Excellence for Community Resilience includes establishing public-private partnerships, educational initiatives and research projects to document best practices in preparing communities to more effectively respond to the long-term needs of victims' families, responders and survivors. Through a U.S. Department of Justice grant, VOICES produced a publication, Preparing for After, a resource kit of best practices based on interviews conducted with those who responded to the 9/11 attacks; the Oklahoma City bombing; and the shootings at Virginia Tech, Northern Illinois University and Tucson, Arizona. Currently, she is leading several research projects that are examining the long-term needs of families and communities impacted by traumatic events.
An expert on the long-term needs of victims and survivors, mental health care, preparedness, and national security reforms, she has personally advised organizations and federal agencies both nationally and internationally. Ms. Fetchet has made hundreds of appearances on national television and at conferences in the U.S. and abroad, and contributes regularly to print and radio. Her awards include induction into the Hall of Fame at Columbia School of Social Work in NYC, the Social Work Managers Award, Hometown Heroes on DIRECTTV, ABC News Person of the Year, Moffly Media Light A Fire Award and NBC Nightly News with Brian Williams Making a Difference.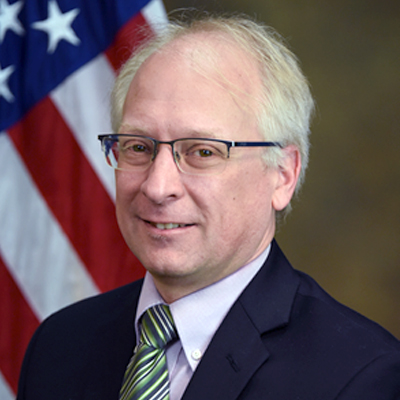 August Flentje
Special Master, September 11th Victim Compensation Fund
On April 19, 2022, the Attorney General appointed August (Auggie) Flentje to serve as Special Master of the September 11th Victim Compensation Fund (VCF) on an interim basis while the search for a permanent Special Master is underway.
Auggie has served as an attorney with the Department of Justice (DOJ) Civil Division since 1998, first as a Trial Attorney in the Appellate Staff, and most recently as Special Counsel in the Civil Division front office. During his time with the Appellate Staff, he litigated numerous cases in the courts of appeals. He has served as a close adviser to numerous Assistant Attorney Generals and has served as Acting Deputy Assistant Attorney General or temporary head for every litigating branch of the Civil Division. In 2018, Auggie was awarded the Attorney Generals' David Margolis Award for Exceptional Service, the Department's highest award for employee performance.
Auggie has managed the Torts Branch, under which the VCF operates, several times. In that capacity, he has worked with the Special Master to help address issues that arise in the management of VCF, and is familiar with its functions and operation. Auggie has stated that his goal as Special Master for an interim period is to provide stable management during the hiring process for a permanent Special Master, and to ensure there is no slowdown in the important work of the VCF in resolving claims.
Upon graduation from law school, Mr. Flentje served as a law clerk to Judge Frank J. Magill of the U.S. Court of Appeals for the Eighth Circuit. Mr. Flentje earned his Bachelor of Arts degree from Princeton University and his J.D., magna cum laude, from Georgetown University Law Center. He was raised in Wichita, Kansas.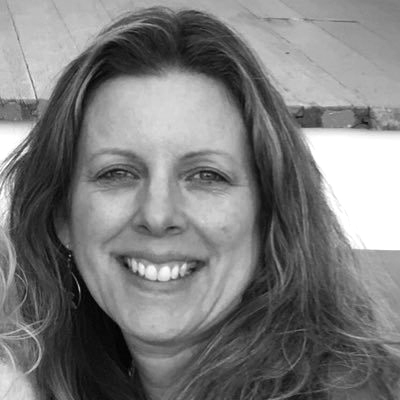 Deborah Garcia
9/11 Family Member
Deborah Garcia is a poet, memoirist, a 9/11 widow, and grieving mother from New York, living in Vermont. She has a Master's of Science in Speech and Language Pathology and has volunteered language services through the Vermont Refugee Resettlement Program.
Deborah is a reader for the Mud Season Review and a member of the International Women's Writing Guild, the Burlington Writer's Workshop, the VOICES Center for Resilience, Tuesday's Children, and the National September 11th Memorial and Museum. In addition to self-publishing essays and poetry on her website/blog,
worldtradewidow.com
, she is published in;
GLORY: A Nation's Spirit Defeats the Attack on America, and The Legacy Letters
, by Tuesday's Children, and C
old Lake Anthology
. She's currently working on a memoir and a poetry chapter book.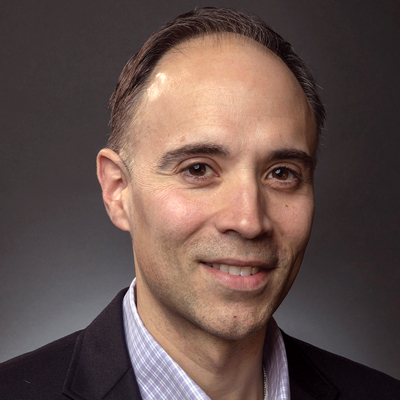 Anthony Gardner
Public Affairs Specialist, WTC Health Program
Anthony Gardner joined the WTC Health Program as a Public Affairs Specialist in April 2022. He has proudly worked on 9/11 related issues over the last two decades in honor of his brother Harvey who was killed in the terrorist attacks.
Recently, he served as the Director of External Affairs at the September 11th Victim Compensation Fund (VCF) where we expanded outreach activities to build awareness and engage the 9/11 community. Before joining the VCF, Anthony was a Senior Vice President of Government & Community Affairs at the National September 11 Memorial & Museum. He was a vocal advocate for the preservation of the Twin Tower footprints, which now serve as the setting for the 9/11 Museum's primary exhibitions.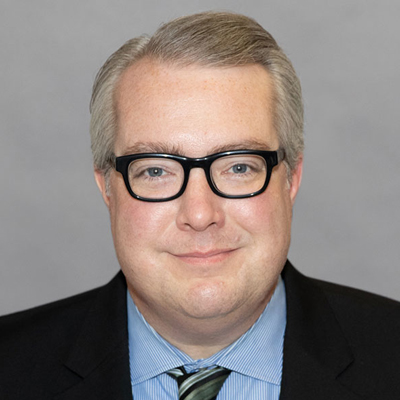 Dr. Jason Graham, MD
Chief Medical Examiner of New York City
Jason Graham, MD was appointed Chief Medical Examiner of New York City by Mayor Eric Adams in April 2022. In this role, he oversees investigations into deaths in New York City, and the operation of the largest public DNA laboratory in the nation.
He previously served as Acting Chief Medical Examiner since December 2021 and as First Deputy Chief Medical Examiner, the second highest leadership position within OCME, since 2013.
Dr. Graham joined the Office of Chief Medical Examiner in 2006, and later served as Deputy Chief Medical Examiner for the borough of Manhattan. With a particular focus most recently on the investigation of overdose fatalities, he leads OCME's response to the opioid epidemic in coordination with local, state and federal partners. Dr. Graham established the OCME Drug Intelligence and Intervention Group in 2016 and currently serves as Chair of the city's RxStat Overdose Fatality Review Committee led by the OCME since summer 2021.
A native of Tennessee, Dr. Graham graduated from the University of Tennessee College of Medicine where he was inducted into the Alpha Omega Alpha Honor Medical Society. He then completed general surgery internship and anatomic pathology residency at Emory University School of Medicine in Atlanta prior to subspecialty fellowship training in forensic pathology at the Emory/Fulton County Medical Examiner program. Dr. Graham is board certified by the American Board of Pathology in both anatomic and forensic pathology. He holds faculty appointment currently as Chair for the Department of Forensic Medicine at the New York University Grossman School of Medicine. Dr. Graham has published in numerous peer-reviewed scientific journals in the areas of forensic science, medicine, and pathology, and he is a member of both the American Academy of Forensic Sciences and the National Association of Medical Examiners.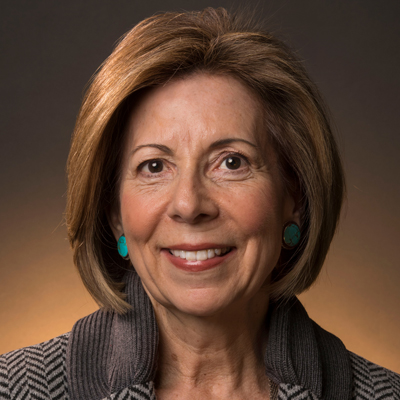 Alice Greenwald
President & CEO, 9/11 Memorial & Museum
Alice Greenwald had been the Director of the 9/11 Memorial Museum since 2006. As director, Ms. Greenwald was responsible for creating the museum that tells the stories of September 11, 2001 and February 26, 1993.
She was in charge of developing programming, preparing exhibits, choosing artifacts, designing educational components, organizing and coordinating all the operational details of the museum. Before joining the 9/11 Memorial Museum, Greenwald served as Associate Museum Director for Museum Programs for the United States Holocaust Memorial Museum in Washington, D.C. Greenwald has also served as Executive Director of the National Museum of American Jewish History in Philadelphia; Acting Director, Curator and Assistant Curator of the Hebrew Union College Skirball Museum in Los Angeles; and Curatorial Assistant at the Maurice Spertus Museum in Judaica, Chicago.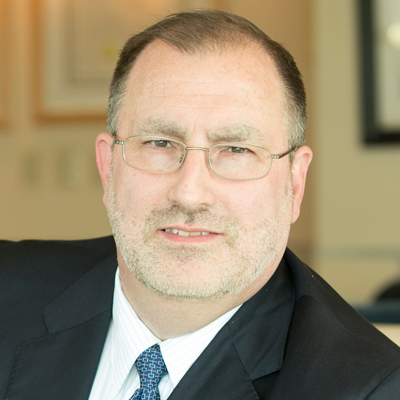 Robert Haefele
Senior Counsel, Motley Rice LLC
Robert Haefele has spent 30 years practicing complex civil litigation, including asbestos, tobacco, mesh, and other mass torts. His area of primary emphasis involves anti-terrorism and human rights, analyzing and litigating complex, domestic, and international matters to meet clients' goals of justice and accountability while simultaneously achieving positive social change.
Robert represents more than 6,600 family members and survivors of the 9/11 terrorist attacks. He is co-liaison counsel and an active member of the Plaintiffs' Executive Committee for Personal Injury and Death Claims in In re Terrorist Attacks on September 11, 2001, seeking to expose and bankrupt the alleged financiers and supporters of al Qaeda. Robert also played a central role in In re September 11th Litigation, involving more than 50 personal injury and wrongful death clients against the aviation and aviation security industries for their alleged failure to detect and prevent the 9/11 attacks.
Robert has also represented terrorism victims in litigation against Arab Bank for allegedly supporting Hamas.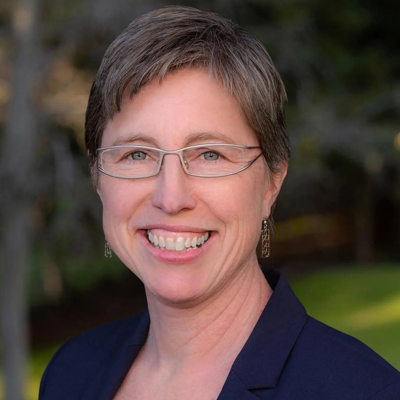 Elizabeth L. Hillman
Incoming President and CEO, 9/11 Memorial & Museum
Elizabeth L. Hillman is a nationally recognized leader in higher education, history, justice and equality, and an expert on the U.S. military justice system. Hillman began her career as a space operations officer in the U.S. Air Force, which she served for seven years, including two years as an instructor of history at the U.S. Air Force Academy.
Most recently, Hillman served as the 14th president of Mills College, the first women's college west of the Rockies, where she oversaw a reduction in tuition to protect access in response to the rising cost of college and spearheaded a transformative merger of Mills College with Northeastern University, to increase opportunity for students and safeguard Mills's future for generations to come.
She was recently appointed Chairperson of the U.S. Department of Defense Military Justice Review Group, which conducts comprehensive reviews of the Uniform Code of Military Justice to ensure the military justice system most effectively and efficiently conducts justice consistent with due process, good order and discipline.
Hillman is the recipient of the U.S. Department of Defense Medal for Exceptional Civilian Service and the CalVet Trailblazer Award from the California Department of Veterans Affairs. Hillman previously served as provost, academic dean and law professor at the University of California Hastings College of the Law. She also served as law professor at Rutgers Law School. She received her Bachelor of Science in electrical engineering from Duke University, a Master of Arts in history from the University of Pennsylvania, a JD from Yale Law School and a PhD in history from Yale University.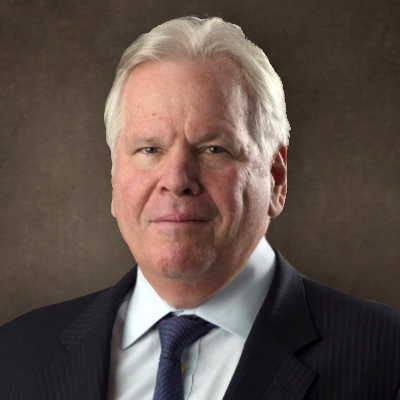 Jim Kreindler
Partner, Kreindler & Kreindler
James P. Kreindler joined Kreindler & Kreindler LLP in 1983and became a partner in 1987. He is a magna cum laude graduate of Dartmouth College, 1977. He received his J.D. degree from Columbia University in 1980, where he was a Harlan Fiske Stone scholar. He began his career as an Assistant District Attorney in the Kings County (Brooklyn) District Attorneys' Office.
Currently, Mr. Kreindler is the co-chair of the Plaintiffs' Committee in the 9/11 Litigation on behalf of the 9/11families to hold Saudi Arabia accountable for its role in the9/11 attacks. The lawsuit alleges that members of the government of Saudi Arabia provided critical financial and logistical support to the 9/11 hijackers prior to September11 , 2001.
This case is the first case to proceed under the Justice Against Sponsors of Terrorism Act , also known as JASTA, passed by Congress in 2016.A longtime specialist in aviation accident and terrorist litigation, Mr. Kreindler previously took the lead role as a member of the Plaintiffs' Committee in the Pan Am 103families' lawsuit against Pan Am and Libya. That litigation resulted in the largest financial recovery for a single disaster in the history of aviation-nearly $3 billion.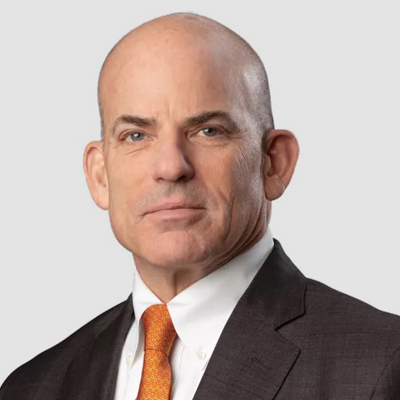 Noah Kushlefsky
Managing Partner, Kreindler & Kreindler LLP
Noah Kushlefsky is the Managing Partner of Kreindler & Kreindler LLP, a law firm that is dedicated to advocating for the victims of the September 11th terror attacks and their families. He and his firm took a lead role in the original WTC litigation on behalf of people killed on the day of the attack, and were leaders representing claimants in the original Victim Compensation Fund.
Since the VCF reopened in 2010, Noah and his firm have been representing thousands of claimant injured in the aftermath of the attacks and have worked tirelessly to assure that the VCF and World Trade Center Health Program provide health care and reasonable compensation for its clients and for all victims for their lifetimes. Kreindler & Kreindler is also one of the law firms heading current litigation against the sponsors of the terror attacks, including the Kingdom of Saudi Arabia.
In addition to his extensive work on behalf of the 9/11 community, in his career Noah has litigated wide variety of complex cases in courtrooms across the country, involving commercial and general aviation accidents, complex general tort litigation, environmental torts and mass torts.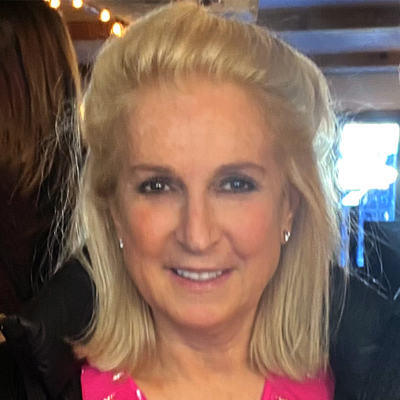 Stephanie Landau
Project Director, Voices Center for Resilience
Stephanie serves as VOICES Project Director which has overseen and implemented a variety of programs, including VOICES outreach efforts for the CDC's World Trade Center Health Program for over five years for the survivor and responder community.
Ms. Landau continues to assist the 9/11 community in helping them to enroll in for medical and mental health services that are available for those who qualify, including a variety of compensation programs. As part of this work, Stephanie coordinates collaborative efforts with World Trade Center Health Program partners, Clinical Centers of Excellence and other impacted organizations such as the FBI.
Ms. Landau is also responsible for planning several of VOICES annual events, including VOICES Annual Information Forum, Resiliency Symposium, and additional special educational events. Many are in support of the 9/11 Memorial and Museum including community nights, special exhibit openings and anniversary services. She serves as VOICES representative at external events and forums, coordinating partnerships with nonprofits, various service providers, and community stakeholders. On several occasions Stephanie has co presented with Voices Founder and Director, Mary Fetchet in providing 1 and 2 hour summary overviews of the "Preparing for After" trainings.
Over the past 12 years, Stephanie has provided thousands of hours of case management services to assist 9/11 families, survivors, and responders in accessing resources and support services. As project manager for the 9/11 Living Memorial Project, Stephanie scheduled and conducted hundreds of workshops in communities throughout the tri-state area and Washington, D.C. Her team met with over 1,600 families to create tributes to their loved ones in the 9/11 Living Memorial Project. In addition to meeting with victims' family members she implemented the program to collect survivor and responder stories and other firsthand accounts as well as compiling data for over 1,000 memorials.
Ms. Landau's responsibilities have also include the management of the high school and college Internship Program and the Volunteer Program.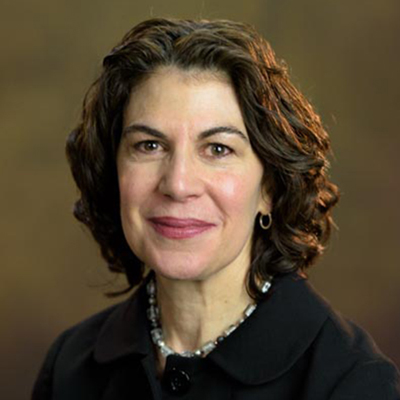 Stefanie Langsam
VCF Deputy Special Master
Stefanie Langsam has over 25 years of broad-based management and leadership experience. She worked on the original VCF from January 2002 until it closed in 2004, and was quick to return to the DOJ as a consultant in 2011 when the opportunity arose to support the reopened VCF.
Stefanie held key positions on the leadership team, and had a lead role in the implementation of the changes required by the December 2015 reauthorization. In June of 2016, Stefanie became a VCF Deputy Special Master, directly in charge of all VCF day-to-day operations, including the claims management system, internal and external communications, Helpline, data and reporting, payment processing, document management, claim review support activities, and contract management.
In 2020, Stefanie received the Attorney General's Award for Distinguished Service. She was also selected by Federal Computer Week as a 2020 Federal 100 winner, which recognizes leaders from throughout the Federal IT community who had the greatest impact in 2019.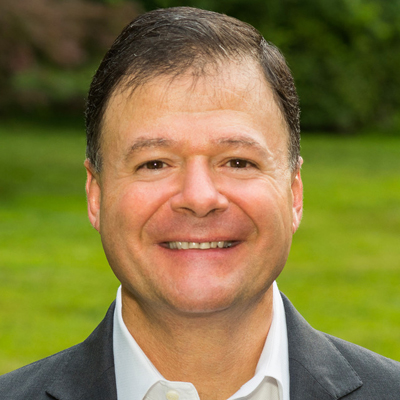 Dr. Leo Leiderman
Seasoned Clinical Psychologist
Dr. Leo Leiderman is a Diplomate in Clinical Psychology and Group Psychology by the American Board of Professional Psychology; Fellow, American Academy of Clinical Psychology; Fellow and Certified Group Psychotherapist of the American Group Psychotherapy Association (AGPA); and director of Neurofeedback & Psychological Services, Purchase, NY.
He is the AGPA Treasurer and member of the organization's Executive Committee; and the Editor of The Group Circle- newsletter of the American Group Psychotherapy Association. He has presented and authored extensively on the topics of mass trauma, group psychotherapy, dissociation, and complex trauma.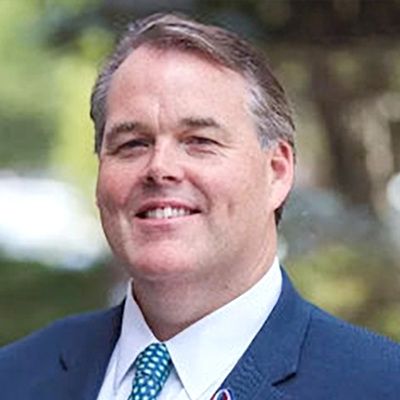 Matt McCauley
Partner, Turken, Heath & McCauley
Matt was a 9/11 First Responder himself and has been dedicated to representing both the 9/11 First Responders and civilian survivors that were either injured or developed illnesses after the attack.
As a former NYPD Police Officer and a Paramedic, he and others advocated for the passage of the James Zadroga 9/11 Health and Compensation Act of 2010 and its extension to aid both first responders and civilian survivors. Named Advocate of the Year by John Feal from the FealGood Foundation, he has been recognized numerous times for his commitment to the 9/11 community. He continues assist the FealGood Foundation, 9/11 Health Watch, and other groups with developing legislation supportive of the 9/11 Community.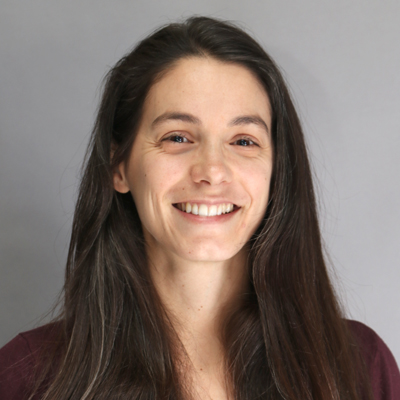 Jennifer Odien
Lead WTC Anthropologist
Dr. Jennifer Odien joined the NYC Office of Chief Medical Examiner in July of 2015. She is the lead WTC Anthropologist for the NYC OCME and as the WTC anthropologist, she assists with the ongoing identification efforts and communicates directly with family member of victims.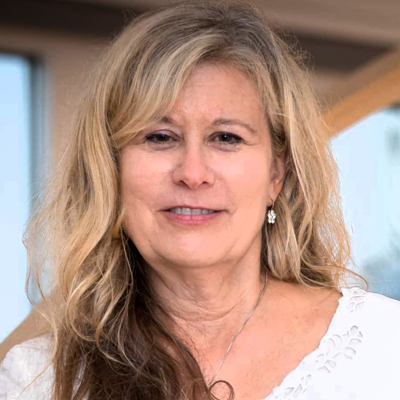 Anne-Marie Principe
9/11 Survivor
Anne Marie works in Government Relations as an advocate and fundraiser. She has hosted and worked on campaigns from NJ Assembly & Senate to NY City Council and The Governor's race. Private clients include; United Cerebral Palsy Research & Education (CEO Paul Volcker), Tom Cruise's 9/11 NY Detox Project, and the NY Red Bulls.
Anne Marie worked on and sponsored The 2018 Women's March in NJ. She was a team member with The Fealgood Foundation for the reauthorization of the 9/11 Never Forget the Heroes Bill.
Honored by League of Woman Voters as a Woman of Distinction. Honorary co-chair of the Congressional Small Business Advisory Board of NYC for three years. Two national leadership awards from Congress for her 9/11 small-business lobby. A 9/11 Manhattan Chamber of Commerce award was presented to her organization, NY From the Ground Up for their leadership and advocacy. Member of the Ground Zero Task Force.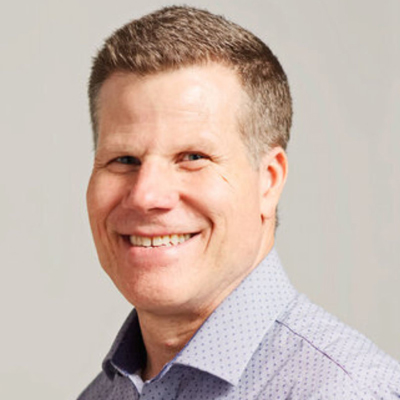 Bill Rauch
Artistic Director, Ronald O. Perelman Center for the Performing Arts
Bill Rauch is the inaugural Artistic Director of The Ronald O. Perelman Center for the Performing Arts. His work as a theater director has been seen across the nation, from community centers to Broadway in the Tony Award-winning production of Robert Schenkkan's "All The Way" and its sequel "The Great Society," as well as at many of the largest regional theaters.
His other New York credits include the world premiere of Naomi Wallace's "Night Is A Room" at Signature Theatre, the New York premiere of Sarah Ruhl's "The Clean House" at Lincoln Center Theater, and a site-specific "Occasional Grace" in multiple Manhattan churches for En Garde Arts.
From 2007 to 2019, Bill was Artistic Director of the Oregon Shakespeare Festival, the country's oldest and largest rotating repertory theater, where he directed seven world premieres and 20 other plays including several by Shakespeare as well as innovative productions of classic musicals including a queer re-envisioning of "Oklahoma!" Among his initiatives at OSF, Bill committed to commissioning 37 new plays to dramatize moments of change in American history. "American Revolutions: the United States History Cycle" is now in its tenth year of productions, and has resulted in such watershed plays as Lynn Nottage's "Sweat" (winner of the 2017 Pulitzer Prize), Paula Vogel's "Indecent," the 1491s' "Between Two Knees," Lisa Loomer's "Roe," Universes' "Party People," Culture Clash's "American Night," and both of Robert Schenkkan's plays about LBJ, among others.
Bill is also co-founder of Cornerstone Theater Company where he served as artistic director from 1986 to 2006, directing more than 40 productions, most of them collaborations with diverse rural and urban communities nationwide. He has directed world premieres at Portland Center Stage, Center Theater Group, and South Coast Rep, and has directed multiple times at American Repertory Theater, Yale Rep, the Guthrie, Arena Stage, and Seattle Rep, as well as at Long Wharf Theatre, Berkeley Rep, Pasadena Playhouse, and Great Lakes Theater Festival. His production of "The Pirates of Penzance" performed at the Portland Opera.
Bill twice won the Independent Reviewers of New England Award. He is also the recipient of the 2018 Ivy Bethune Award from Actors' Equity Association for his commitment to diversity in casting and producing, a 2015 Ford Fellowship, the 2012 Fichandler Award from the Society of Directors and Choreographers, the 2010 Theatre Communications Group's Visionary Leadership Award, the 2009 Margo Jones Medal for his commitment to living writers, and the 2008 United States Artists Prudential Award. Other honors include Drama Desk and Outer Critics Circle Award nominations for Best Direction of "All The Way," as well as Helen Hayes, Ovation, Los Angeles Weekly, DramaLogue, Garland, and Connecticut Critics' Circle Awards, and he is the only artist to have won the inaugural "Leadership for a Changing World" award from the Ford Foundation.
He was a Claire Trevor Professor at the University of California Irvine, and has also taught at the University of Southern California and U.C.L.A. Bill was educated at Harvard College. He lives in New York City with his husband Christopher Liam Moore and their two children, Liam and Xava Rauch-Moore.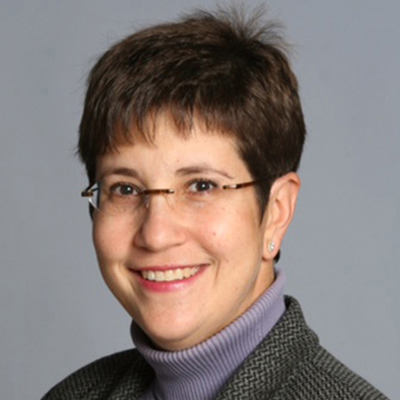 Barbara Sampson
Former Chief Medical Examiner of New York City
Dr. Barbara Sampson was appointed the Chief Medical Examiner of the City of New York in December 2014. In this role, she oversees investigations into deaths in New York City, and the operation of the largest DNA laboratory in the nation. She is the first woman appointed to lead the Office of Chief Medical Examiner (OCME).
Dr. Sampson brings years of experience to her new role at OCME. Prior to her appointment as Chief, she served as the Acting Chief Medical Examiner following the retirement of long-time Chief Dr. Charles Hirsch in 2013. She has also served as First Deputy Chief Medical Examiner, Senior Medical Examiner, and Cardiovascular Pathology Consultant, among other positions since 1998, when she joined the agency as a Fellow in Forensic Pathology.
A well-known expert in the field of forensic pathology, Dr. Sampson has published widely on forensic pathology and microbiology, including 29 articles and 4 book chapters, and serves as an Associate Editor of the journal Cardiovascular Pathology. She holds Board Certification in Anatomic and Clinical Pathology as well as Forensic Pathology, and is particularly committed to the advancement of graduate medical education at a national level.
Dr. Sampson has extensive experience in research, and she is the recipient of several prestigious awards including the Young Investigator Award from the Society of Cardiovascular Pathology and the E.R. Squibb and Sons Senior Thesis Prize for Contribution to Scientific Research, among others. She serves as President of the Society of Cardiovascular Pathology, and as a member of the National Association of Medical Examiners, the United States and Canadian Academy of Pathology, and the American Academy of Forensic Sciences.
A native of New York City, Dr. Sampson earned her Bachelor's degree at Princeton and obtained a Ph.D. in Molecular Biology at Rockefeller University. She earned her degree in medicine at Cornell University Medical College, followed by a residency at Brigham and Women's Hospital in Boston.
On November 29, 2021, it was announced that she would resign as chief medical examiner to take a post within the Mount Sinai Health System.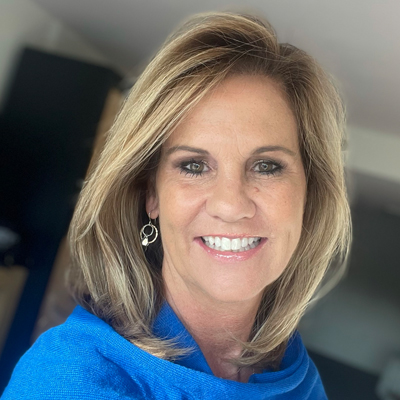 Terry Strada
National Chair, 9/11 Families United
Terry Strada is a mother, 9/11 Widow and Special Interest Advocate. She serves as liaison between victim's family members and survivors of the September 11 terrorist attack against the United States and the U.S. Congress and media.
Her pursuit for justice, accountability and the truth have led to successes in declassification of the "28 pages", enactment of the Justice Against Sponsors of Terrorism Act - 'JASTA" and the introduction of the bipartisan, bicameral September 11 Transparency Act which later became the basis for President Biden's Executive Order on September 3, 2021, directing a Declassification Review of key 9/11 related documents, resulting in troves of newly declassified documents never seen before.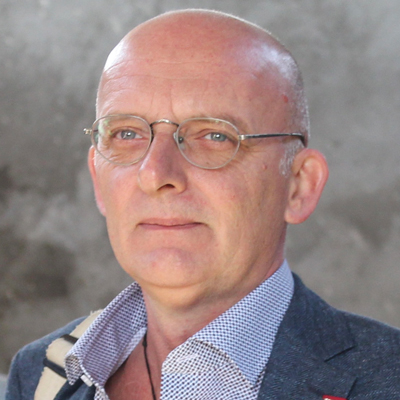 Philippe Vansteenkiste
Director, V-Europe Association
On the 22 March 2016, three coordinated suicide bombings occurred in Belgium. Philippe Vansteenkiste's sister, Fabienne, died during the attack at the airport. Following these attacks and their loss, Philippe Vansteenkiste decided to create the V-Europe association to defend the rights of victims of terrorism in Belgium and to contribute to the progress of the situation in the country.
Mr. Vansteenkiste is its director, heading this international non-profit organization that seeks to defend the rights of victims of terrorism in Belgium.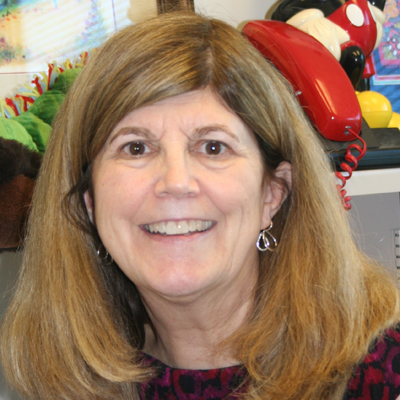 Dr. Jane Webber
Doctoral Program Committee Chair, Counselor Education Department, Kean University
Dr. Jane Webber is a national leader in disaster and trauma. She is a Lecturer and Doctoral Program Committee Chair in the Counselor Education Department at Kean University and a NJ Licensed Professional Counselor and NJ Disaster Response Crisis Counselor serving on New Jersey's disaster mental health response team.
Dr. Webber is also co-editor of Disaster Mental Health Counseling: A Guide to Preparing and Responding in its fourth edition. Dr. Webber was Guest Editor of the Traumatology Special Section of the Journal of Counseling and Development in 2017. She was a member of the ACA Task Force for Crisis Response Planning and served on the CACREP Advisory Committee for Emergency preparedness that developed the 2009 CACREP Standards in disaster, trauma, and crisis.