22nd Annual Symposium | Speakers | September 10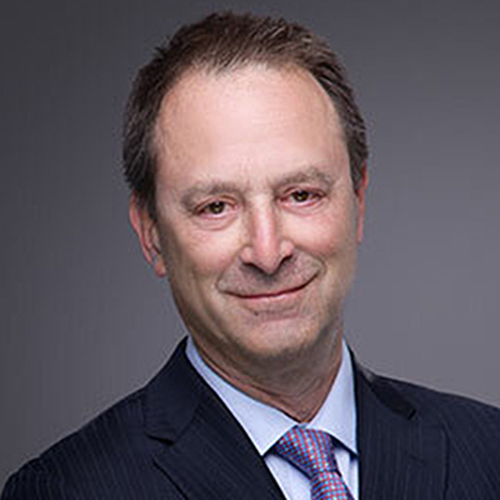 Michael Barasch
Partner, Barasch & McGarry
Michael Barasch was admitted to the New York State Bar in 1981 and has worked exclusively for law firms representing seriously injured victims of accidents and medical malpractice. After over a decade of trying major personal injury cases, Mr. Barasch joined forces with Jim McGarry
They have won hundreds of millions of dollars in verdicts and settlements on behalf of thousands of accident victims, many of them catastrophically injured. They have been lead counsel in several multi-plaintiff litigations. Mr. Barasch and his colleagues take special pride in the work they have done on behalf of injured New York City firefighters, winning landmark decisions that have shaped the law on their behalf. After helping scores of firefighters receive awards in their individual cases, the firm was thrust into the legal problems of those killed and injured in the World Trade Center attacks, representing the families of dozens of firefighters killed, as well as over 1,000 first responders who sustained permanent respiratory illnesses from the toxic dust at the WTC site.
Judge Alvin K. Hellerstein appointed Mr. Barasch as liaison counsel on behalf of all rescue workers injured or killed, and he worked closely with Kenneth Feinberg, the Special Master of the Victim Compensation Fund, to expand the rules of the Air Transportation Safety and Systems Stabilization Act. When the VCF closed in 2004, the firm fought to reopen it because many clients continued to be diagnosed with new illnesses caused by the toxic dust, and/or they were found disabled after they had received an award for a non-disabling injury.
In January 2011 President Obama signed the Zadroga Act into law, named in honor of the firm's client, NYPD Detective Jimmy Zadroga, who died of pulmonary disease in 2006 caused by WTC toxins. As a result, $2.4 billion has been made available for medical care and $2.7 billion has been set aside for compensation to those whose health has gotten worse since 2003. Mr. Barasch and his colleagues currently represent more than 5,000 sick first responders and residents."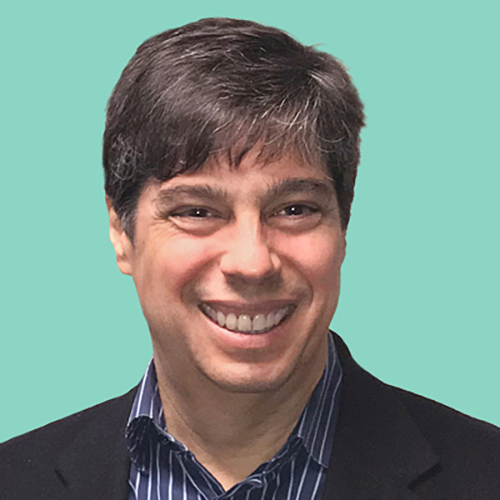 Joseph Cavalcante
Advocate, NYS Workers' Compensation Board
Joe helps workers access their benefits on the most complex workers' compensation and Paid Family Leave claims and also handles all fatality claims. Prior to this position, he was an agency spokesperson for more than 10 years, representing the Board publicly and writing many of our publications. He's also been the Board's point person on World Trade Center issues.
Before joining the Board, Joe's broad work experience included teaching as a college instructor, writing as a freelancer, as well as positions in health insurance, the software industry and at FEMA. He has written for dozens of publications as well. Joe holds an MA from SUNY at Albany.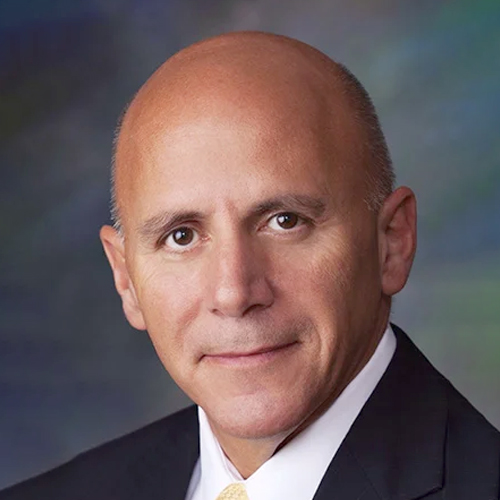 Frank DePaolo
Deputy Commissioner for Forensic Operations & Investigations City of New York, OCME
Frank DePaolo, RPA is the Deputy Commissioner for Forensic Operations & Investigations. He has been working in the emergency response / forensic field for the past 25 years and has been with the Office of Chief Medical Examiner since 2001, first joining as a physician assistant in the role of medicolegal investigator.
DePaolo began his career with city government as a New York City paramedic. He previously served as the OCME's Emergency Manager where he oversaw the World Trade Center Human Remains Recovery Project. DePaolo has held positions on multiple national health and forensic science boards, including serving most recently as President and Chairman of the Board for the International Association of Coroners and Medical Examiners, and as an advisor with the United States Centers for Disease Control and Prevention (CDC). He regularly travels to other jurisdictions to advise on mass-scale forensic operations and disaster-event preparedness, sharing his experiences as former Navy Lieutenant Commander as well as overseeing 9/11 victim recovery and identification efforts.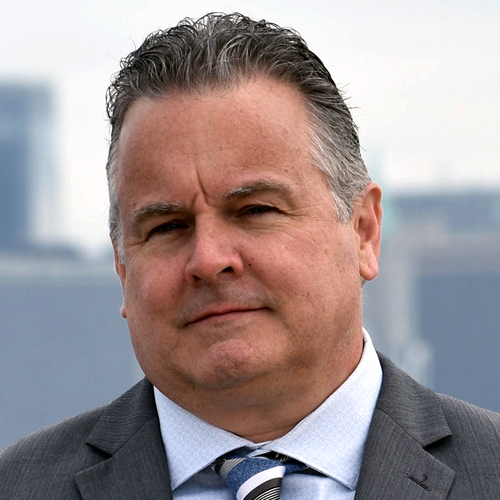 Mark Desire
Assistant Director of Forensic Biology, NYC OCME
Mark Desire is an Assistant Director with the New York City Office of Chief Medical Examiner. He works in the Department of Forensic Biology, New York City's DNA crime lab and the largest of its kind in North America. During his 26 years with NYC, he has investigated thousands of criminal and missing persons cases. He is the manager of the World Trade Center DNA Identification Team, a unit dedicated to advancing the science and helping return loved ones to their families.
During mass fatalities, Mark is the Family Assistance Center Manager for New York City. Throughout the recent COVID operation, he was in charge of decedent recovery for the city, commanding hundreds of military and civilian staff.
Mark has been recruited by the United Nations Office of the High Commissioner for Human Rights, National Center for Missing and Exploited Children, and several foreign countries to assist in locating the missing and design protocol to further this ability. He also serves on the Missing Migrant Identification Task Force.
Mark created New York City's Missing Persons Day. This is a multiagency event to bring together family and friends of missing persons for the purposes of collecting information to help identify their loved ones.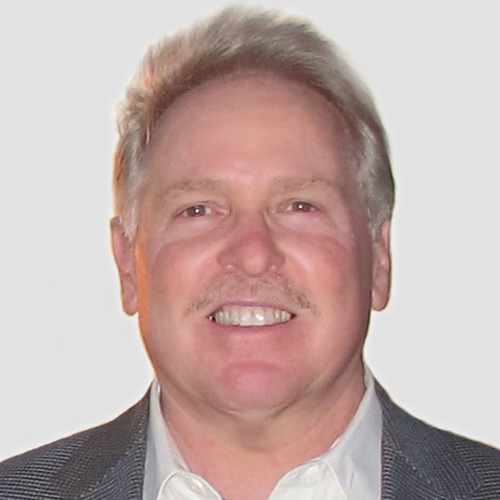 Ken Druck, PhD
Executive Coach, Author, and Speaker
Recipient of the prestigious Distinguished Contribution to Psychology and Visionary Leadership awards, Dr. Ken Druck has inspired and guided audiences, readers, coaching/consulting clients, and the general public for over 40 years.
His books and CD's, Healing Your Life After the Loss of a Loved One, Courageous Aging: Your Best Years Ever Reimagined, Raising an Aging Parent: Guidelines for Families in the Second Half of Life, and The Real Rules of Life: Balancing Life's Terms with Your Own made it onto the Best Seller's Lists. His new book, How We Go On: Self-Compassion, Courage and Gratitude on the Path Forward, touted by Katie Couric, Daniel Burrus and Simona Valanciute as a "must read," comes out Sept. 4th.
Ken's work is featured regularly on CNN, PBS, network specials as well as in the nation's top newspapers, podcasts, and social media. He was voted "Best of YPO and keynotes for conferences and audiences worldwide, including The United Nations, Harvard School of Public Health, and California Women's Conference. Ken is also a teacher/trainer/advisor for the Dept. of Psychiatry at the UCSD School of Medicine.
A specialist in healing after loss, family relationships, and real resilience, Ken has helped countless individuals, couples, families, organizations, and communities turn their greatest losses, challenges, changes, and setbacks into opportunities for becoming the better, stronger, smarter version of themselves. To honor his 21-year-old daughter, Jenna, Dr. Ken founded the Jenna Druck Center in 1996. The Center's Families Helping Families program assisted countless thousands of bereaved families, including those who lost loved ones in the terrorist attacks on 9-11, Sandy Hook and Columbine. The Center's Spirit of Leadership program helped over 18,000 young women become leaders in their own lives and communities.
Druck Enterprises Inc. and Ken's home are in Del Mar, California where he lives with his beloved Lisette and their rescue boxer, Jack, only a few miles from his daughter, Stefie, twin grandsons, and son-in-law, Tony.
To find out more about Ken's schedule and availability for speeches, books, workshops, trainings, interviews and/or programs, please call (858) 863-7825, e mail
info@kendruck.com
or go to
www.kendruck.com
.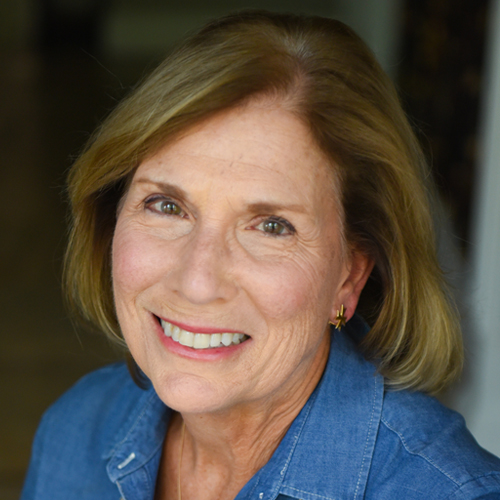 Virginia Dwyer-Aoyama
Clinical Supervisor, Voices Center for Resilience
Virginia Dwyer-Aoyama, LCSW is the Clinical Supervisor at Voices Center for Resilience. She facilitates several peer support groups for victims' families, survivors, responders and caregivers and leads a bereavement support group. Her responsibilities involve doing intakes, consultations, outreach and referrals, as well as the supervision of our graduate social work interns.
Virginia's early training involved medical social work, addressing the clinical and psychological issues related to chronic and emergency illness, as well as addressing patients' resource and referral needs. Next, she transitioned to the substance abuse and addiction field, working in a residential treatment program outside the City of Chicago. Virginia focused on individual, group and family therapy, believing that full recovery involved treating and educating the whole family. She brought these skills and convictions to United Charities of Chicago, a large Family Service agency that served people of all social and economic levels and provided counselling services on a sliding-scale basis. Virginia's role there progressed from therapist to clinical supervisor, where she supervised and trained staff and students, and continued to carry her own client caseload. She developed and provided several community and school-based workshops addressing issues, such as substance abuse, domestic violence, building prevention and protection plans, developing communication and decision-making skills. Virginia also led the Legal Aid Social Services Department, serving as an advocate and liaison between clients, attorneys, and the courts.
After relocating to the New York City Area, Virginia's focus returned to the field of substance abuse and addiction. She focused her skills at an outpatient substance abuse treatment program that focused its services on working intensely with clients, while they continued their employment and personal responsibilities. In addition to continuing to treat families, couples and individual family members, Virginia's daily responsibilities involved helping clients recognize the behaviors, relationships and situations that contributed to their substance use. A second treatment goal involved the development of a personal relapse prevention plan, with specific strategies to prevent further abuse. In addition to the treatment for alcoholism, other addictive substances being addressed through treatment included cocaine, crack, heroin, amphetamines, and prescription medications. With support from their companies and families, it was recommended that clients continue their outpatient programs for 1 to 2 years. The frequency of counseling sessions decreased over time and the recommended involvement in an outside 12 step program and other community resources increased. Research addressing the success of this outpatient treatment approach supported the relapse-prevention model.
During these years, Virginia's training and professional focus began to include trauma, loss, bereavement, and issues particularly related to women's concerns. She led several divorce and bereavement support groups throughout the local community and for years, maintained a small clinical practice.
Virginia chose to move away from her clinical work for several years, while she raised her four children. During those years, she used her professional skills to lead and volunteer with several community service organizations, as well as the school communities where her children were educated. She returned to her social work roots, working with underserved communities around gaining access to adequate food, education, and housing resources, as well as providing counseling services on a sliding-scale basis. Virginia continues her volunteer involvement and leadership role with several of these community service organizations today.
Virginia Dwyer-Aoyama graduated with honors from the University of Notre Dame and received her MA in Social Work from the University of Chicago, where she was awarded the Elsa Reinhart Scholarship for "promise of future achievement in the field of social work."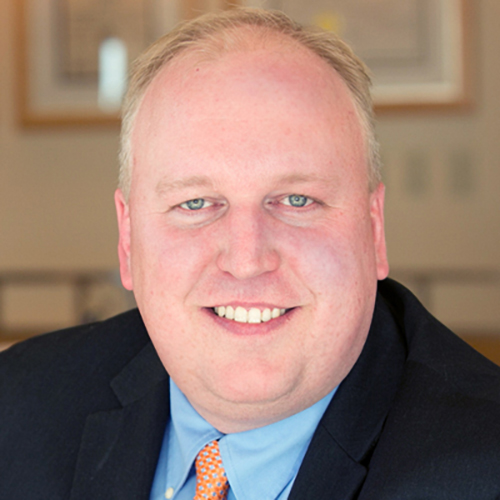 John M. Eubanks
Member Attorney, Motley Rice LLC
With extensive experience investigating terrorist organizations and terrorist financing in the Middle East, John Eubanks represents victims, survivors and their families in litigation designed to bankrupt the financiers of terror.
A former private counterterrorism investigator, John litigates for foreign terror victims and victims of international human rights abuses in areas including Iraq, Libya, Sri Lanka, and the United Arab Emirates. He was a key member of the team that prosecuted Linde et al. v. Arab Bank Plc, the first litigation against a financial institution brought to trial under the Anti-Terrorism Act. He is also a member of the team litigating against al Qaeda's alleged financiers and supporters arising out of the 9/11 terrorist attacks. John oversees Motley Rice's litigation against Iran for its role in the 9/11 terrorist attacks in addition to claims filed with the U.S. Victims of State Sponsored Terrorism Fund arising out of judgments entered against Iran for the firm's 9/11 clients.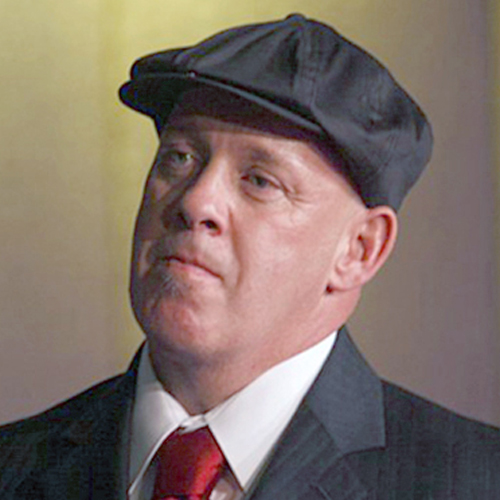 John Feal
Founder, FealGood Foundation
On September, 12, 2001, John Feal and his team of Construction Demolition experts were called to Ground Zero in Lower Manhattan to aid in the cleanup and recovery mission. While supervising his team roughly 8,000 pounds of steel came loose, crushing his left foot. After 11 weeks in the hospital, doctors amputated half of his foot.
John went through years of surgeries and innumerable hours of therapy; as well as extensive hospital stays and mounting medical expenses. Once out of the hospital, John made it his mission to alleviate the Heroes of 9/11 from the burdens he experienced and created the FealGood Foundation. The foundation assists First Responders and others who have been physically or mentally injured as a result of their rescue, recovery and clean up efforts at the WTC site.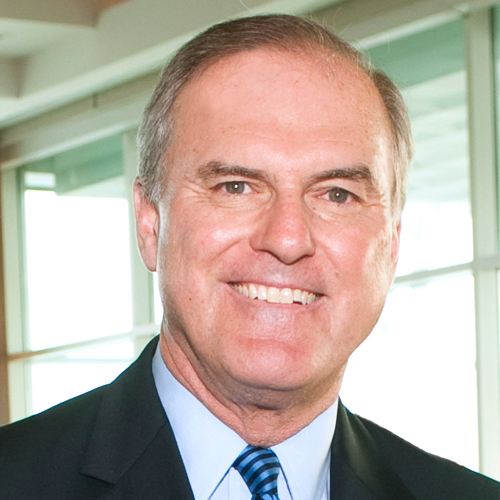 Frank Fetchet
Chief Operating Officer, Voices Center for Resilience
Frank joined the VOICES team in 2005 as a full-time volunteer. He serves as VOICES Chief Operating Officer and in this role oversees all legal agreements, fundraising, administration, and general operations. He also serves as ex officio VOICES board member.
Frank retired from IBM in 2005 after a career of nearly 33 years. He held a variety of sales and executive positions including Global Client Director and Vice President, Alliances in the Computer Services Industry. Following his retirement from IBM, he established Fetchet Consulting LLC which helped firms with their route-to-market and distribution strategies.
Frank resides in New Canaan, CT with Mary, his wife of more than 50 years. He graduated from Youngstown State University and was an IBM Certified Client Director, having participated in the Harvard Executive Program. Frank and Mary have three sons, Wes, Chris - and Brad, who perished at the age of 24 on 9/11.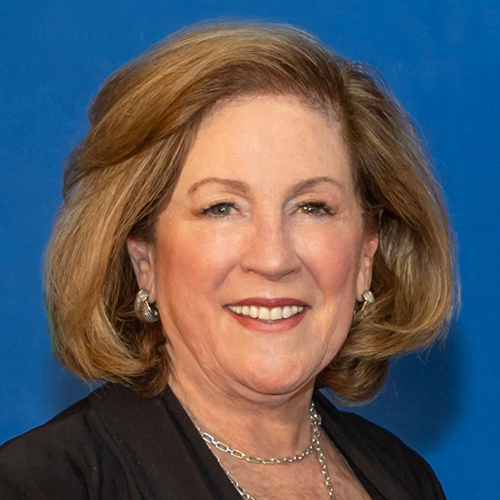 Mary Fetchet, LCSW
Founding Director and President, Voices Center for Resilience; Member Operation Kenova VFG and INVICTM
Mary Fetchet is the Founding Director and President of Voices Center for Resilience (VOICES), formerly Voices of September 11th, an organization she co-founded following the death of her 24 year old son Brad in the September 11th terrorist attacks. Her unique background as a mother of a victim along with 29 years of expertise as a clinical social worker, influenced VOICES creation of a new paradigm in providing long-term support services that promote mental health care and resilience.
Using social work practices, she developed a wide array of innovative programs that provide continuity of care and promote resilience in the lives of those impacted. VOICES has served tens-of-thousands of victims' families, survivors, responders, and families of those who have died of 9/11-related illnesses.
Ms. Fetchet is equally committed to leveraging VOICES over two decades of expertise to assist communities in preparing for, responding to, and recovering from other tragedies. Working collaboratively with public-private partnerships in the United States and abroad, she shares lessons learned, provides training and conducts research. More recently she is creating VOICES Community Preparedness Training, A Victim-Centered Approach to Prepare for, Respond to, and Recover from Tragedy, a two-day training for community stakeholders that will be launched in September, 2023.
A strong advocate for victims' rights and mental health care for victims' families, responders and survivors, Ms. Fetchet provides a unique perspective on the long-term needs of those impacted by tragedy. As an advocate for public policy reforms to make the country safer, she was instrumental in advocating for the establishment of the 9/11 Commission which led to sweeping government intelligence reforms and testified on five occasions before the United States Congress and the 9/11 Commission. Ms. Fetchet has served on dozens of advisory boards including the 9/11 Memorial and Museum, INVICTM, the Family Steering Committee for the Establishment of the 9/11 Commission, and the Office of the Chief Medical Examiner.
Ms. Fetchet is a co-author of several publications based on research findings from, "Investigating the Long-term Impact of Bereavement due to Terrorism." As a pioneer in preparing communities, she led the creation of Preparing for After: How to Help Victims of Mass Violence and VOICES of Experience: Helping Communities Heal After Traumatic Events.
A 1994 graduate of Columbia University School of Social Work (CUSSW), Ms. Fetchet has received numerous awards for her work, including the induction into the Hall of Fame at Columbia University School of Social Work, ABC News Person of the Year, and NBC News Making a Difference.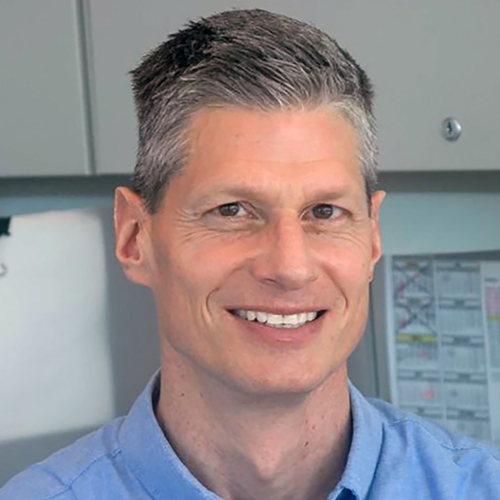 Carl Gajewski
Criminalist IV, Office of Chief Medical Examiner of the City of New York
Carl Gajewski is a Senior Supervisor with the New York City Office of Chief Medical Examiner. He works in the Department of Forensic Biology, New York City's DNA crime laboratory; the largest of its kind in North America. During his 17 years with the agency, he has investigated thousands of criminal and missing persons cases.
In addition to the Missing Persons Team, Carl supervises the World Trade Center DNA Identification Unit, acts as a manager for the Family Assistance Center for New York City during mass fatality events, and is an integral member of the team that created, organizes, and continues to host New York City's Missing Persons Day.
Anthony Gardner
Public Affairs Specialist, World Trade Center Health Program
Anthony Gardner is a public administration professional who has worked on 9/11 related issues since 2001. In honor of his brother Harvey, who was killed in the terrorist attacks, he founded the September 11th Education Trust/WTC United Family Group in the immediate aftermath of 9/11.
He served as an advisor on the 9/11 Memorial & Memorial Museum planning efforts and as a consulting party in the World Trade Center Section 106 process. Mr. Gardner was a vocal advocate for the preservation of the footprints of the World Trade Center Twin Towers, which now serve as the setting for the 9/11 Memorial Museum's primary exhibitions.
Mr. Gardner joined the National September 11 Memorial & Museum in 2015 and served as the Senior Vice President of Government & Community Affairs until 2020. In this role, he developed and managed a broad range of public/government affairs initiatives that advanced the 9/11 Memorial & Museum's relations with members of the 9/11 community, government officials/entities, and furthered its educational mission.
Mr. Gardner holds an M.A. in Museum Studies and a Certificate in Nonprofit Management both from Seton Hall University and a Master's in Public Administration (MPA) from the Rutgers University School of Public Affairs and Administration. Mr. Gardner currently serves on several boards and advisory groups including the onePULSE Foundation Chairman's Ambassadors Council.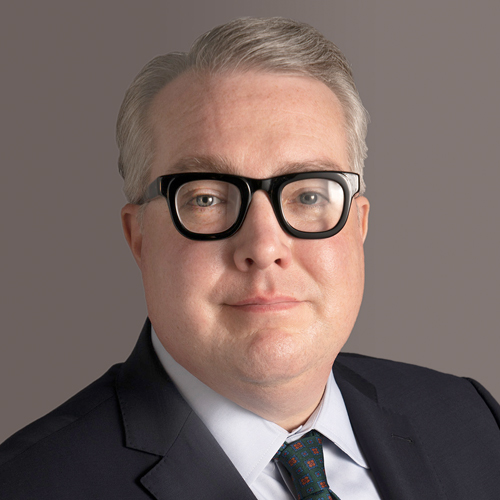 Dr. Jason Graham, MD
New York City Chief Medical Examiner
Jason Graham, MD was appointed Chief Medical Examiner of New York City by Mayor Eric Adams in April 2022. In this role, he oversees investigations into deaths in New York City, and the operation of the largest public DNA laboratory in the nation. He previously served as Acting Chief Medical Examiner since December 2021 and as First Deputy Chief Medical Examiner, the second highest leadership position within OCME, since 2013.
Dr. Graham joined the Office of Chief Medical Examiner in 2006, and later served as Deputy Chief Medical Examiner for the borough of Manhattan. With a particular focus most recently on the investigation of overdose fatalities, he leads OCME's response to the opioid epidemic in coordination with local, state and federal partners. Dr. Graham established the OCME Drug Intelligence and Intervention Group in 2016 and currently serves as Chair of the city's RxStat Overdose Fatality Review Committee led by the OCME since summer 2021.
A native of Tennessee, Dr. Graham graduated from the University of Tennessee College of Medicine where he was inducted into the Alpha Omega Alpha Honor Medical Society. He then completed general surgery internship and anatomic pathology residency at Emory University School of Medicine in Atlanta prior to subspecialty fellowship training in forensic pathology at the Emory/Fulton County Medical Examiner program. Dr. Graham is board certified by the American Board of Pathology in both anatomic and forensic pathology. He holds faculty appointment currently as Chair for the Department of Forensic Medicine at the New York University Grossman School of Medicine. Dr. Graham has published in numerous peer-reviewed scientific journals in the areas of forensic science, medicine, and pathology, and he is a member of both the American Academy of Forensic Sciences and the National Association of Medical Examiners.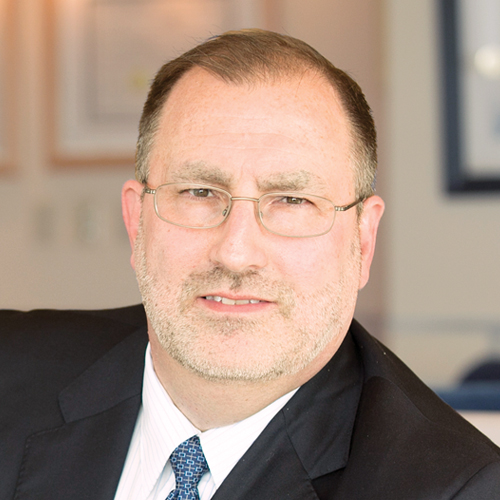 Robert T. Haefele
Senior Counsel, Motley Rice LLC
Robert Haefele has spent 30 years practicing complex civil litigation, including asbestos, tobacco, mesh, and other mass torts. His area of primary emphasis involves anti-terrorism and human rights, analyzing and litigating complex, domestic, and international matters to meet clients' goals of justice and accountability while simultaneously achieving positive social change.
Robert represents more than 6,600 family members and survivors of the 9/11 terrorist attacks. He is co-liaison counsel and an active member of the Plaintiffs' Executive Committee for Personal Injury and Death Claims in In re Terrorist Attacks on September 11, 2001, seeking to expose and bankrupt the alleged financiers and supporters of al Qaeda. Robert also played a central role in In re September 11th Litigation, involving more than 50 personal injury and wrongful death clients against the aviation and aviation security industries for their alleged failure to detect and prevent the 9/11 attacks.
Robert has also represented terrorism victims in litigation against Arab Bank for allegedly supporting Hamas.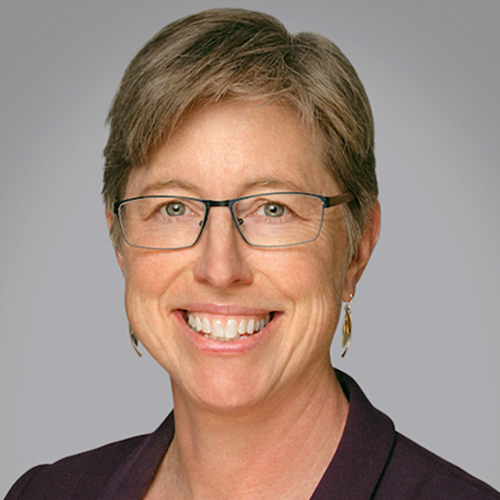 Elizabeth L. Hillman, PhD
President and CEO, National 9/11 Memorial & Museum
Elizabeth Hillman is president and CEO of the National 9/11 Memorial & Museum, which remembers and honors the nearly 3,000 victims of the 9/11 terrorist attacks and all those who risked their lives to save others. Hillman began her career as a space operations officer in the U.S. Air Force and then taught history at the U.S. Air Force Academy.
After serving on the law faculty at Rutgers University-Camden and the University of California Hastings College of the Law, she became the 14th president of Mills College, the first women's college west of the Rockies. In 2022, she was appointed chair of the independent Military Justice Review Panel, chartered by Congress to review and assess the operation of the Uniform Code of Military Justice. She served on the National Academies of Sciences, Engineering, and Medicine study group that issued a landmark 2018 report on sexual harassment and on the Response Systems Panel, which made recommendations for improving the U.S. military's investigation, prosecution, and adjudication of sexual assault in 2014.
A recipient of the U.S. Department of Defense Medal for Exceptional Civilian Service and the CalVet Trailblazer Award from the California Department of Veteran Affairs, she is a member of American Law Institute and the Council on Foreign Relations and holds degrees in engineering, law, and history from Duke, Yale, and Penn.
Stephanie Landau
Director of 9/11 Community Programs, Voices Center for Resilience
Stephanie Landau has served as VOICES Project Director to oversee and implement outreach efforts for the CDC's World Trade Center Health Program for over a decade. She managed outreach and education for the survivor community, connecting them with medical and mental health services that are available for those who qualify. As part of this work, Stephanie continues to coordinate collaborative efforts with World Trade Center Health Program partners and clinical centers.
Stephanie has worked extensively on many research projects including the "Canadian Community Response Program: Recommendations on a Framework for Community Stakeholders in Preparing For, Responding To and Recovering from Acts of Mass Violence" as well as "Investigating the Long-Term Impact of Bereavement due to Terrorism: Factors that Contribute to Trauma, Grief, Growth and Resilience" and "Preparing For After" – an on-line resource kit for communities impacted by tragedy. She is currently, along with Executive Director Mary Fetchet , updating the two day professional training Voices of Experience to be launched in the fall.
Over the past 16 years, Stephanie has provided thousands of hours of case management services to assist 9/11 families, survivors, and responders in accessing resources and support services.
As project manager for the 9/11 Living Memorial Project, Stephanie scheduled and conducted hundreds of workshops in communities throughout the tri-state area and Washington, D.C. Her team met with over 1,600 families – assisting them through the emotional but therapeutic process of commemorating their loved ones. Today, the 9/11 Living Memorial Digital Archive commemorates the lives of the 2,977 who perished on 9/11 with an extensive collection of over 87,000 photographs, documents, and mementos. Along with the VOICES team, Stephanie is launching the expansion of the 9/11 Living Memorial to honor the lives of the thousands of responders and survivors who have died since, of 9/11-related illness.
Stephanie works closely with VOICES Director of Events in planning meaningful content for the survivor and responder community at the 2 Day Annual September Remembrance Symposium.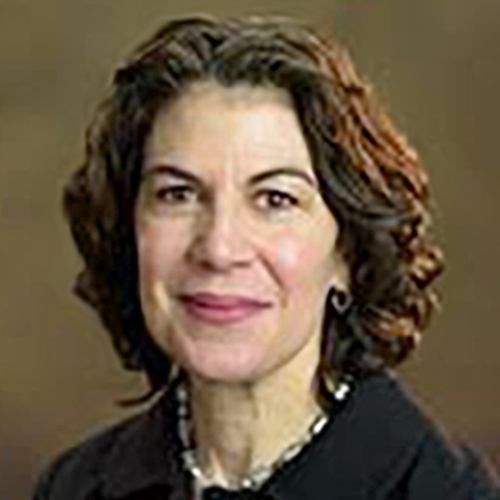 Stefanie Langsam
Deputy Special Master, September 11th Victim Compensation Fund
Stefanie Langsam has 28 years of broad-based management and leadership experience in both administrative and operations environments, with a focus on customer relationship management and citizen service delivery. She worked on the original VCF from January 2002 until it closed in 2004, and given her passion for the VCF's mission, was quick to return to DOJ in 2011 as a consultant to support the reopened VCF.
Starting in 2011, Stefanie played an invaluable role "behind the scenes," holding a key position on the leadership team on operational, communications, and policy aspects of the VCF. She had a lead role in the implementation of the changes required by the December 2015 reauthorization, and in June of 2016, became a VCF Deputy Special Master, joining the Department of Justice (DOJ) as a member of the Senior Executive Service. In this role, she oversees all VCF day-to-day operations, including the claims management system, internal and external communications, Helpline, data and reporting, payment processing, document management, claim review support activities, and contract management. Following the VCF Permanent Authorization in July 2019, Stefanie is focused on the changes needed to transform the VCF into a now-permanent program, including the development of a new claims system expected to launch in early 2024.
In 2020, Stefanie received the Attorney General's Award for Distinguished Service. She was also selected by Federal Computer Week (FCW) as a 2020 Federal 100 winner, which recognizes leaders from throughout the Federal IT community who had the greatest impact in 2019.
Prior to joining DOJ, Stefanie owned her own consulting firm for ten years, which she launched following a successful career at IBM Business Consulting Services (formerly Price Waterhouse Coopers and Price Waterhouse LLP). Stefanie holds an MBA from the University of Maryland Robert H. Smith School of Business.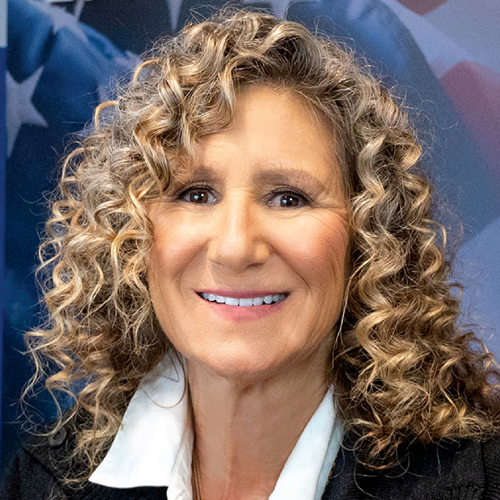 Edie Lutnick
Co-Founder and President, Cantor Fitzgerald Relief Fund
Edie Lutnick is the Co-Founder and President of The Cantor Fitzgerald Relief Fund, a 501(c)3 not-for-profit charity that was established on September 11th, 2001 to address the short and long-term needs of victims of terrorism. In 2005, The Cantor Fitzgerald Relief Fund expanded its mission to include aid to families impacted by natural disasters and emergencies as well as direct service charities.
Under Ms. Lutnick's leadership, the Cantor Fitzgerald Relief Fund had distributed approximately $369 million and implemented numerous programs to assist victims and their families.
The Relief Fund's disaster relief programs have given direct financial aid to families with young children impacted by Hurricanes Irma and Maria in Puerto Rico, Hurricane Harvey in Houston, the 2017 Northern California wildfires, Superstorm Sandy in New York, and the tornado in Moore, Oklahoma, as well as assistance to the wounded members of our military.
Ms. Lutnick facilitates the annual Charity Day events at Cantor Fitzgerald and BGC Partners, where 100% of the firms' revenues on September 11th are donated to The Cantor Fitzgerald Relief Fund, which in turn assists hundreds of deserving not-for-profits around the world. Since its inception, Charity Day has raised approximately $192 million.
A sought-after and inspiring public speaker, Ms. Lutnick addresses a wide variety of audiences on topics including leadership, corporate and social responsibility, 9/11, resilience, living with tragedy, non-violence, and disaster relief and planning. She is also the author of "An Unbroken Bond: The Untold Story of How the 658 Cantor Fitzgerald Families Faced the Tragedy of 9/11 and Beyond."
Ms. Lutnick holds a BS from the University of Rhode Island and a JD and MBA from Syracuse University.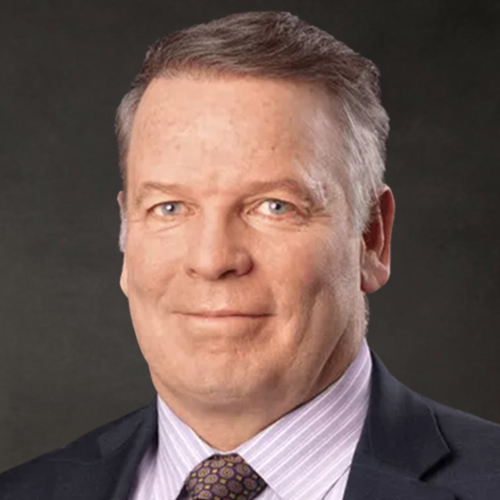 Andrew Maloney
Partner, Kreindler & Kreindler LLP
Andrew "Duke" Maloney is a critical member of the legal team representing families involved in the 9/11 terrorism litigation case against the Kingdom of Saudi Arabia. Andrew's focus is in aviation litigation as well as general products liability, medical malpractice and general negligence cases. He briefed and argued a case before the United States Supreme Court on the Westfall Act which governs scope of employment under the Federal Tort Claims Act for federal employees.
Andrew participated in one of the largest personal injury settlements in history in the state of Connecticut (a charter plane crash at the Bridgeport, CT Airport) and also participated in several of the largest recoveries in history under the Military Claims Act involving a 1996 Air Force plane crash in Dubrovnik, Croatia. He also achieved a rare reversal from the NTSB of their previous conclusion of pilot-error based on his investigation of a product defect following a helicopter fatality.
Andrew has tried dozens of cases in state and federal courts throughout the U.S. in a wide variety of matters beyond aviation, building on the earlier part of his career spent as a Federal Prosecutor in the U.S. Attorney's Office for the Southern District of New York. There he investigated cases with the FBI, DEA, ATF, Secret Service, U.S. Marshals, NYPD, and several other law enforcement agencies, trying cases and arguing appeals on behalf of the United States. Prior to this, he served as law clerk to the late SDNY District Judge Lloyd F. MacMahon.
Andrew's pro bono activities include winning a five-year fight with the U.S. Department of Justice to gain well-deserved recognition, under the Federal Public Safety Officer's Benefits Act, for Glenn Winuk, a volunteer firefighter and EMT who died on September 11, 2001, trying to save others. As a result, the American Association of Justice (AAJ) awarded Mr. Maloney "Pro Bono Lawyer of the Year." Mr. Maloney, a volunteer firefighter himself, served at the World Trade Center in the days after the attacks.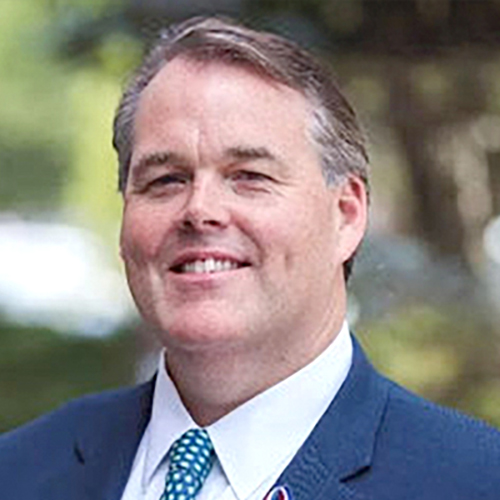 Matthew J. McCauley
Principal Partner, Turken, Heath & McCauley LLP
Matt McCauley first joined forces with his two partners, Jason Turken and Andy Heath, when they all worked at the Manhattan office of an AmLaw 100 national litigation firm. Matt had previously been serving as a senior law clerk in the United States Court of Appeals for the Second Circuit, where he drafted numerous judicial opinions and memoranda, including several for the Honorable Sonia Sotomayor, now an Associate Justice of the United States Supreme Court.
After his transition to the private sector, Matt became a busy and talented medical malpractice defense attorney, successfully handling a large caseload, assisting at numerous jury trials including the questioning of witnesses, and obtaining numerous favorable decisions granting motions for summary judgment or procedural dismissals to Matt's clients in complicated medical malpractice actions brought by some of New York City's best plaintiff's attorneys. At the same firm, he added the defense of multi-state pharmaceutical and medical device cases to his resumé, working on all of the above simultaneously.
Matt then became senior litigation counsel at another large New York firm. There, his earlier background as both a police officer and certified paramedic made him a natural fit to develop the firm's nascent practice in the representation of first responders in 9/11-related matters. Before graduating law school, Matt had been a New York City police officer assigned to Manhattan North, Queens North and to the Deputy Commissioner of Legal Matters. In the latter position, he had served as a liaison between the NYPD and other city, state and federal agencies in high profile cases. Prior to and during his NYPD career, and even during the early years of his legal career, he continued to work as a paramedic in Westchester County and New York City. On September 11, 2001, shortly after the initial attacks on the Towers, he had instinctively reported for duty to Ground Zero as a volunteer first responder from his job at the Second Circuit federal appeals court several blocks away.
Several years after the dust and smoke from that tragic day was thought by most to have cleared, but when it actually became apparent that first responders and many others involved in the rescue, recovery and clean-up work at Ground Zero were falling ill with various diseases at young ages, Matt joined forces with some of the country's best legal and political advocates to feverishly lobby for the passage of the James Zadroga 9/11 Health and Compensation Act of 2010, affording benefits and compensation to ill and injured first responders and civilian survivors through the creation of the September 11th Victim Compensation Fund, administered by the U.S. Department of Justice. Matt and other dedicated advocates of the crucial legislation successfully redoubled their efforts and, in 2015, and then again in 2019, got Congress to reauthorize the Zadroga Act. He has dedicated himself to fighting for the cause of the September 11th first responders and civilian survivors for as long as the need may exist.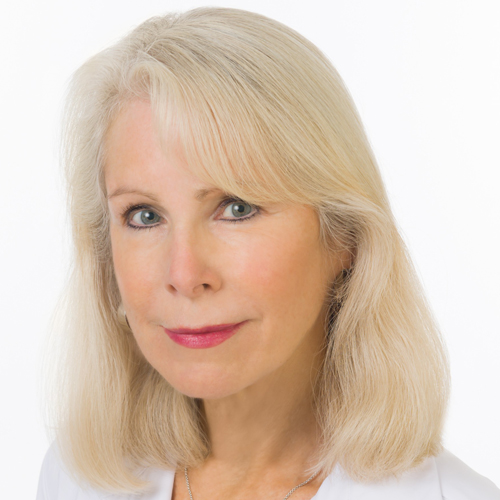 Bonnie McEneaney McNamara
Board Chair, Voices Center for Resilience
Bonnie McEneaney McNamara was elected in 2019 as VOICES Chair of the Board, after serving as a board member since its inception in 2002. She is succeeding former Board Chair, Kurt Wolfgruber, who passed away. Bonnie had a successful career in the financial services industry where she rose to the level of Senior Vice President at MasterCard Worldwide. She spent 21 years at MasterCard in new product development, promotions and sports marketing, and global cardholder services.
She began her career at American Express. In 2001, Bonnie's husband, Eamon McEneaney, a Cantor Fitzgerald executive and a legendary member of the Lacrosse Hall of Fame, was killed in the 9/11 attacks. Shortly after, Bonnie joined VOICES as a board member and helped guide the formation of the organization to ensure that other 9/11 families had access to the information and resources they need to recover. "Bonnie is a valued member of the board and brings a unique perspective as a family member with corporate experience that has helped guide our work over the past 18 years. She recognizes both the long-term needs of the 9/11 community as well as the importance of sharing our experience with communities impacted by acts of mass violence. Speaking on behalf of all the board members we are thrilled that Bonnie will lead as Chair of VOICES board," stated Mary Fetchet, Founding Director.
Bonnie eventually transitioned from corporate life to work on several 9/11-related initiatives. She is the author of the NY Times Bestseller, Messages: Signs, Visits and Premonitions from Loved Ones Lost on 9/11 (Harper Collins). This project took five years to complete and involved hundreds of interviews with family members and friends of 9/11 victims on the positive impact spirituality and related personal experiences had on their lives. Messages also made the NYT bestseller list for e-books.)
Prior to Messages, she created a volume of her late husband's poetry: A Bend in the Road, (Cornell University Press), which sold out its two printings.
For the 10th anniversary of 9/11, Bonnie was an executive producer of a television documentary (A&E network), based on her book. The documentary Beyond: Messages from 9/11, aired in 44 countries. More recently, she completed an inspirational screenplay (feature film) inspired by her book.
Bonnie received her BA in International Relations from Brown University and her Master's degree from Cornell University, and is a past recipient of the YWCA Woman of the Year award.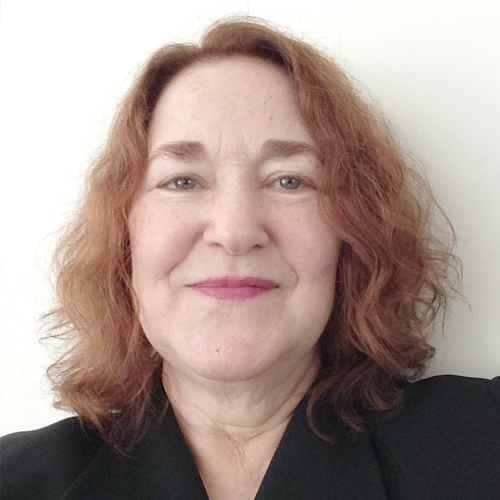 Madelyn Miller, PhD, LCSW, CGP
Psychotherapist, Consultant
Madelyn Miller, PhD, LCSW, CGP, clinician, educator, and consultant, specializes in working with adult survivors of trauma and loss in her psychotherapy practice and community work, teaches and trains on these issues, and supports the well-being and resourcefulness of colleagues and organizations closely engaged with survivors and their communities, through training, consultation, and staff care.
Dr. Miller is Adjunct Associate Professor at NYU Silver School of Social Work, having developed clinical practice courses on individual and collective trauma and loss. As Mental Health Advisor at RIF Asylum Support program, she provides group and individual support for asylum seekers. She is past chairperson, Disaster Trauma Committee, NYC-NASW, and presently chairs the Roundtable on Collective Trauma and Collective Loss, which provides continuing learning within a global frame, collegial support, and a context for community.
Dr. Miller participates with various disaster-related organizations, responding after local disasters. In the aftermath of 9/11, she provided numerous consultations and workshops for NYC social service workplaces. She is a member of the Community Outreach Committee of American Group Psychotherapy Association (AGPA). Her clinical work with adults includes those surviving early sexual abuse and later sexual violation, human-caused and natural disaster, childhood and later loss, as well as the experiences of humanitarian aid workers, refugees, and those seeking asylum.
Her publications and presentations consider the experience of the clinician working with trauma and loss survivors, as well as the student and instructor of such studies, and also address considerations of both the complex clinical issues of this work with survivors, and a community-focused response to mass disaster. Her curriculum development for academic, institute, and continuing education settings has always incorporated a focus on the complex and inevitable impact of trauma work, and the essential need for ongoing contexts of collegial support, specialized learning, active social engagement, and social justice work.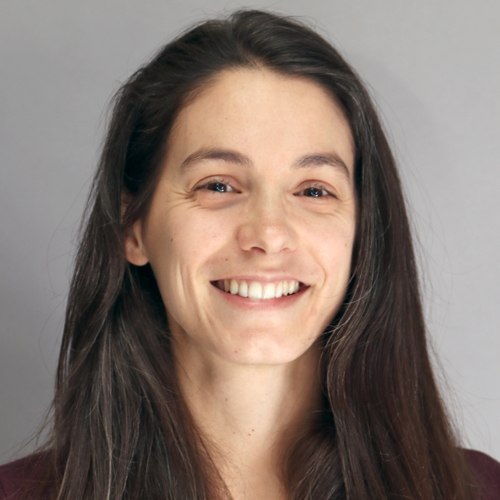 Jennifer Odien, PhD
WTC Anthropologist, NYC OCME
Dr. Jennifer Odien joined the NYC Office of Chief Medical Examiner in July of 2015. She is the lead WTC Anthropologist for the NYC OCME and as the WTC anthropologist, she assists with the ongoing identification efforts and communicates directly with family member of victims.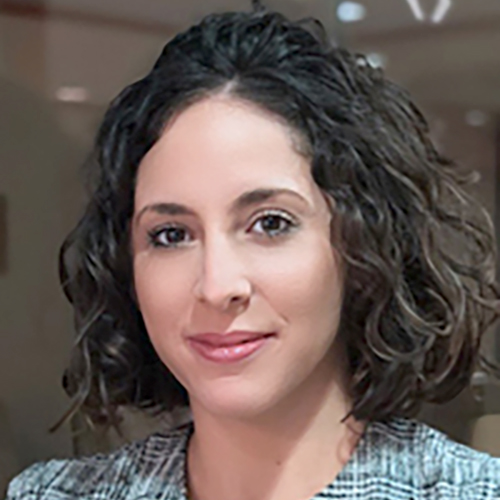 Sloane Oppenheim
Paralegal & Claims Manager Coordinator, Kreindler & Kreindler LLP
Sloane Oppenheim is a Paralegal and Claims Manager Coordinator at Kreindler & Kreindler LLP and she has worked on VCF claims since 2012. Sloane is the VCF liaison for Kreindler & Kreindler, and communicates with the VCF Special Master's Office regarding all of the firm's thousands of clients. She also manages the firm's VCF appeals, argues appeals and is the team lead responsible for training other staff on VCF processes.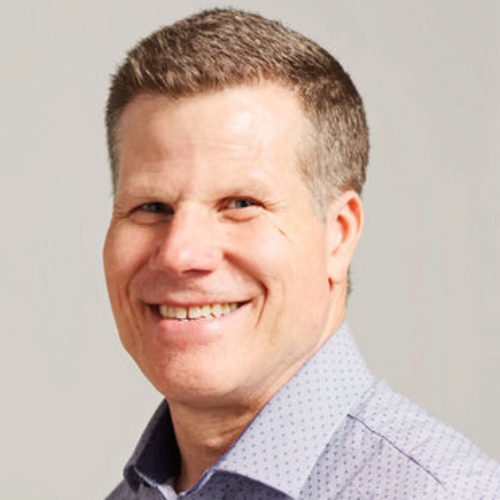 Bill Rauch
Artistic Director, Perelman Performing Arts Center
Bill Rauch is the inaugural Artistic Director of Perelman Performing Arts Center (PAC NYC.) His work as a theater director has been seen across the nation, from community centers to Broadway in the Tony Award-winning production of Robert Schenkkan's "All the Way" and its sequel "The Great Society," as well as at many of the largest regional theaters.
His other New York credits include the world premiere of Naomi Wallace's "Night Is A Room" at Signature Theatre, the New York premiere of Sarah Ruhl's "The Clean House" at Lincoln Center Theater, and a site-specific "Occasional Grace" in multiple Manhattan churches for En Garde Arts.
From 2007 to 2019, Bill was Artistic Director of the Oregon Shakespeare Festival, the country's oldest and largest rotating repertory theater, where he directed seven world premieres and 20 other plays including several by Shakespeare as well as innovative productions of classic musicals including a queer re-envisioning of "Oklahoma!" Among his initiatives at OSF, Bill committed to commissioning 37 new plays to dramatize moments of change in American history. "American Revolutions: the United States History Cycle" is now in its tenth year of productions, and has resulted in such watershed plays as Lynn Nottage's "Sweat" (winner of the 2017 Pulitzer Prize), Paula Vogel's "Indecent," the 1491s' "Between Two Knees," Lisa Loomer's "Roe," Universes' "Party People," Culture Clash's "American Night," and both of Robert Schenkkan's plays about LBJ, among others.
Bill is also co-founder of Cornerstone Theater Company where he served as artistic director from 1986 to 2006, directing more than 40 productions, most of them collaborations with diverse rural and urban communities nationwide. He has directed world premieres at Portland Center Stage, Center Theater Group, and South Coast Rep, and has directed multiple times at American Repertory Theater, Yale Rep, the Guthrie, Arena Stage, and Seattle Rep, as well as at Long Wharf Theatre, Berkeley Rep, Pasadena Playhouse, and Great Lakes Theater Festival. His production of "The Pirates of Penzance" performed at the Portland Opera.
Bill twice won the Independent Reviewers of New England Award. He is also the recipient of the 2018 Ivy Bethune Award from Actors' Equity Association for his commitment to diversity in casting and producing, a 2015 Ford Fellowship, the 2012 Fichandler Award from the Society of Directors and Choreographers, the 2010 Theatre Communications Group's Visionary Leadership Award, the 2009 Margo Jones Medal for his commitment to living writers, and the 2008 United States Artists Prudential Award. Other honors include Drama Desk and Outer Critics Circle Award nominations for Best Direction of "All The Way," as well as Helen Hayes, Ovation, Los Angeles Weekly, DramaLogue, Garland, and Connecticut Critics' Circle Awards, and he is the only artist to have won the inaugural "Leadership for a Changing World" award from the Ford Foundation.
He was a Claire Trevor Professor at the University of California Irvine and has also taught at the University of Southern California and U.C.L.A. Bill was educated at Harvard College. He lives in New York City with his husband Christopher Liam Moore and their two children, Liam and Xava Rauch-Moore.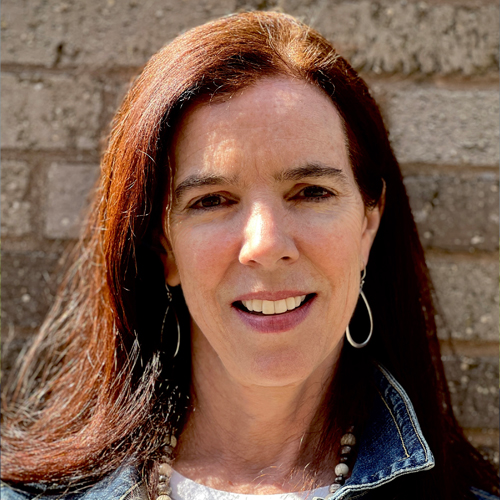 Meg Rooney
Certified Yoga Instructor and Mindfulness Coach
Meg's professional life has been varied and evolving her entire adult life. After college, she began a career in the tech industry in San Francisco. Her career focus shifted after moving across the country and having two children. At that time, Meg started a home-based floral design business. Most recently, after earning an MA, she taught language arts to middle school students for 15 years.
The Newtown shooting in Sandy Hook, CT, (a town adjacent to the one in which she taught), and the COVD pandemic illustrated the acute and growing need for more social emotional wellness among students, staff and the general population. With the insights and tools gained through this training, ongoing reading and workshops, and her own 20-year yoga practice, Meg believes in the value and benefits of building a toolbox of mindfulness resources and practices. What is practiced during mindful moments, focused breathing and meditation are skills that enrich the lives of each practitioner. She believes that mindfulness is a gift practitioners give themselves resulting in far-reaching benefits for both the individual and the community at-large.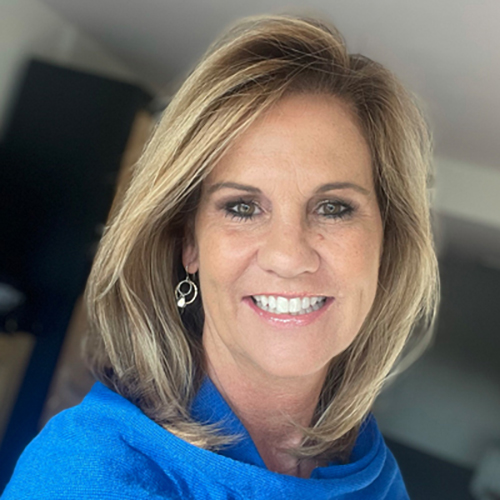 Terry Strada
National Chair, 9/11 Families United
Terry Strada is a mother, 9/11 widow and special interest advocate. Her focus is on supporting 9/11 litigation and keeping the media engaged with the 9/11 community's plight for accountability and justice.
Her pursuit for justice has led to successes in declassification of the "28 pages", enactment of the Justice Against Sponsors of Terrorism Act – "JASTA", the introduction of the bipartisan, bicameral 2021 September 11 Transparency Act which was the catalyst for President Biden's Executive Order on September 3, 2021, directing a Declassification Review of key 9/11 documents, resulting in troves of newly declassified documents never seen before.
At the launch of LIV Golf in 2022, she began the Stop Saudi Sportswashing campaign and is currently working with congress to enact the Ensuring Justice Victims Terrorism Act to protect the 9/11 community's ability to continue their civil litigation against the Kingdom of Saudi Arabia for the role it played in the September 11 terrorist attack against our nation.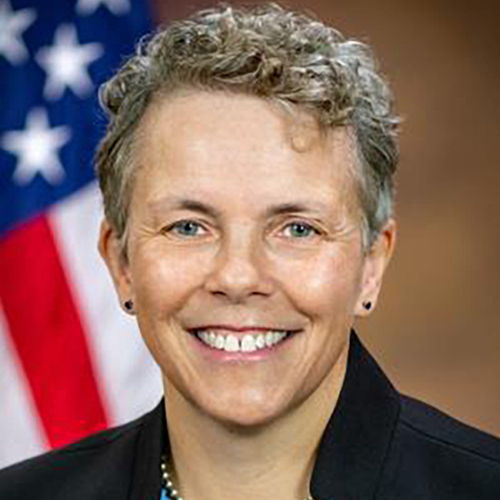 Allison Lee Turkel
Special Master, September 11th Victim Compensation Fund
On March 10, 2023, Attorney General Merrick Garland appointed Allison Lee Turkel to serve as Special Master of the September 11th Victim Compensation Fund ("VCF"). Allison brings extensive and broad experience in the field of justice and victim issues. She has served the Department of Justice for over 14 years, most recently in the Office for Victims of Crime ("OVC"), where she focused on implementation of a claims system for victims of trafficking in child pornography.
Prior to this role, Allison oversaw all grant functions for the Office of Sex Offender Sentencing, Monitoring, Apprehending, Registering, and Tracking ("SMART"). Previously at the SMART office, she had oversight over the team working with American Indian tribes to implement the Sex Offender Registration and Notification Act. For their efforts, she and her team received the Assistant Attorney General Award for Exceptional Service.
Allison previously served as the Deputy Director of the Federal, International, and Tribal Division at OVC. She oversaw the Antiterrorism Emergency Assistance Program, including the International Terrorism Victim Expense Reimbursement Program, National Mass Violence Victimization Center, and OVC's Mass Violence victim support program. As Deputy Director, she also provided guidance and resources for Federal partners' victim services programs. In addition, she led the tribal victims' services program, including the creation of innovative and efficient processes to help the Department effectuate a massive increase in funding for the first ever Tribal Victim Services Set Aside Program, and the creation of the Tribal Financial Management Center.
Before her Federal service, Allison was the Director of the National District Attorneys Association's ("NDAA") National Center for Prosecution of Child Abuse ("NCPCA"), where she managed program activities and staff; and trained and provided technical assistance nationwide on child abuse, maltreatment, sexual exploitation, computer facilitated crimes against children, and domestic violence. She has also authored numerous articles on these topics. Prior to her position at NDAA, Allison was a prosecutor for over 11 years, serving in New York and Illinois. She was an Assistant District Attorney in the New York County District Attorney's Office for more than nine years, where she tried a wide variety of felony cases.
Allison was born and raised in New York City, and although living in the Washington D.C. area for the past 20 years, considers herself a lifetime New Yorker. Before beginning her legal career, Allison was a police officer and lieutenant for eight years in the Philadelphia area. She received her B.A. from the University of Pennsylvania and her J.D. from Temple University School of Law.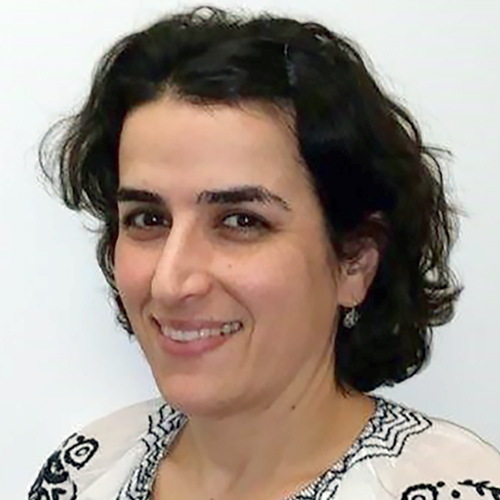 Dr. Leigh Wilson, DO, MPH
Medical Director, Northwell Health Center of Excellence, World Trade Center Health Program
Dr. Leigh Wilson, D.O., MPH, Medical Director-Northwell Health Center of Excellence, World Trade Center Health Program Dr. Wilson has been the medical director for the Queens World Trade Center Health Program since April of 2013. She is board certified in Internal medicine, Preventive Medicine, and Occupational and Environmental Medicine.
She completed her Fellowship in Occupational Medicine at Yale-New Haven in2012. In addition, she holds a Master's in Public Health from UCLA in Industrial Hygiene.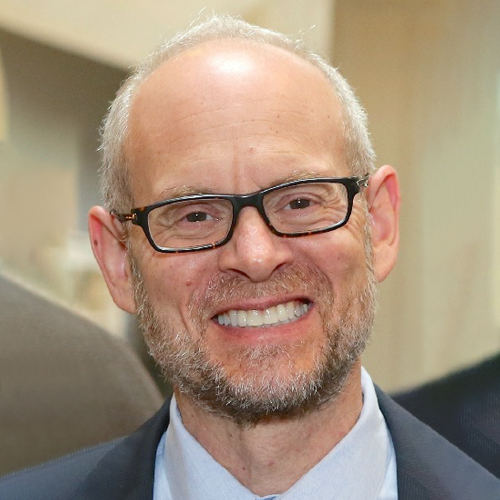 Jay S. Winuk
Co-Founder and Executive Vice President, 9/11 Day
Jay S. Winuk is co-founder and executive vice president of 9/11 Day, the nonprofit organization that began and annually organizes the September 11 National Day of Service and Remembrance. 9/11 Day is now the nation's largest annual day of charitable engagement.
On September 11, 2001, Jay's brother Glenn J. Winuk, an attorney, volunteer firefighter and EMT, was killed in the line of duty at the World Trade Center. Inspired by his brother's devotion to community service and his courageous actions, Jay joined David Paine in 2002 as co-founder in helping to build the 9/11 Day initiative into a national observance. Jay is a frequent public speaker about and passionate advocate for volunteerism and national service.
In addition to his leadership role for 9/11 Day, Jay serves as president of Winuk Communications, Inc., the public relations agency he founded in 1994. He has won numerous national public relations awards and honors for his work in the charitable service sector. Jay earned a master's degree in public relations from Boston University and a B.A. degree in communications from the State University of New York at Oneonta.