Announcing VOICES New Name and Website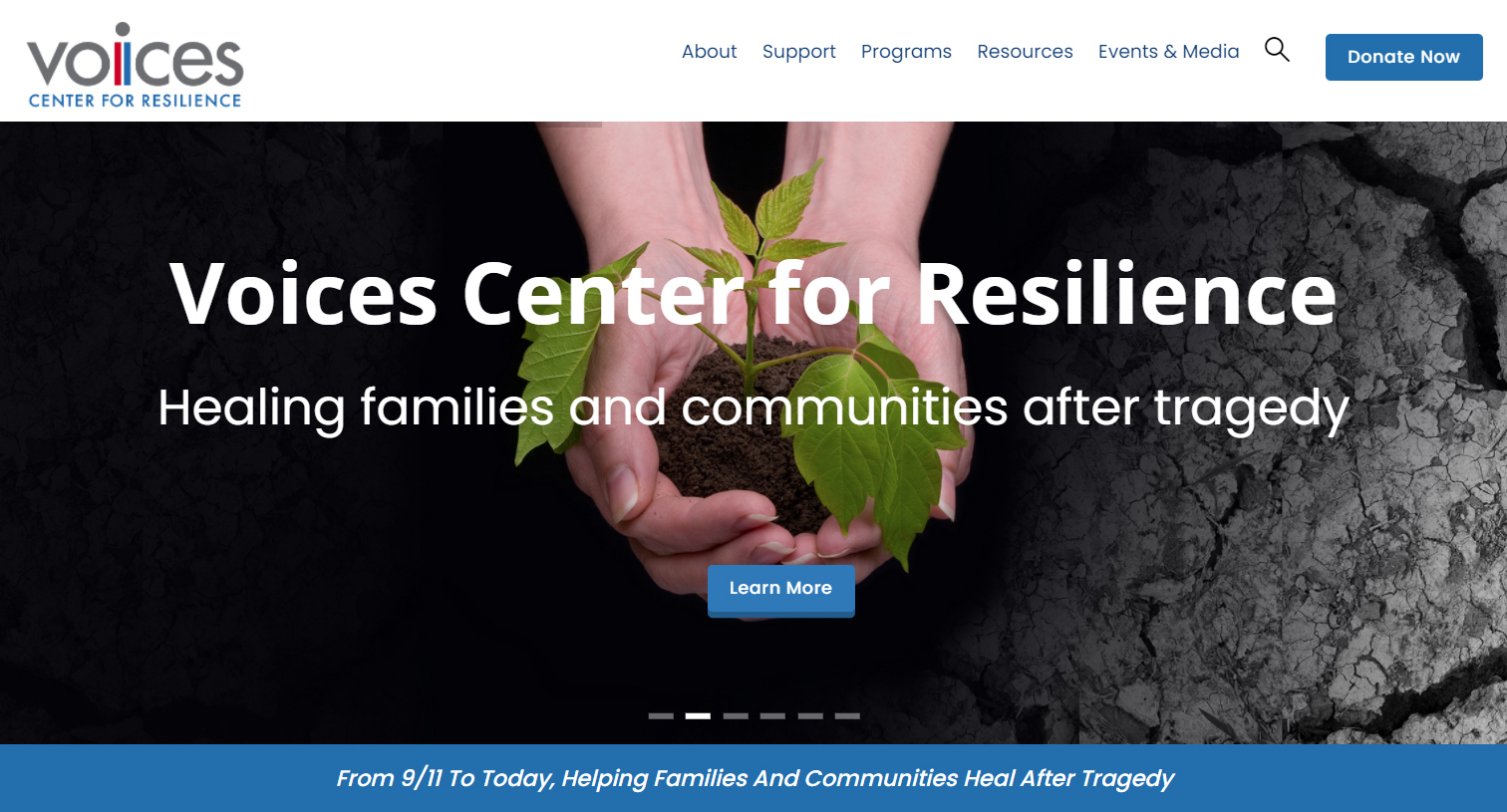 Dear Families and Friends,
This month marks an important milestone in the history of our organization as we announce the change of our name to Voices Center for Resilience (VOICES), and the launch of our new website, VoicesCenter.org.
From 9/11 to today, we help families and communities heal after tragedy.
VOICES legacy grew out of nearly two decades of experience in providing long-term support for thousands of 9/11 victims' families, survivors and responders. Our new name reflects our expanded work over the years to share our expertise to help communities prepare for, and recover from other tragedies, while reaffirming our continued commitment to support the 9/11 community.
As an integral part of Voices Center for Resilience we established the Wolfgruber Institute in memory of our former Chairman Kurt Wolfgruber, who dedicated over a decade to the evolution of VOICES mission. The Institute is a digital resource center with an ever expanding collection of publications, lessons learned, research findings and initiatives to advance mental health care, preparedness and resiliency studies.
At Voices Center for Resilience, building resilience in the lives of those impacted by tragedy is at the heart of our work. In collaboration with our partners, we are a reliable source for information, programs and initiatives that are accessible to the individuals and communities we serve, in the United States and abroad.
All of us at VOICES are very excited about the growth of the organization. Your friendship and generosity has helped us provide the support that is needed to promote resilience in the lives of those impacted by tragedy.
Warm regards,

Mary Fetchet & the VOICES Staff
P.S. You are invited to attend VOICES Virtual Remembrance Symposium which will be held online via ZOOM on Wednesday, September 9 and Thursday, September 10 from 9am - 4:30pm EST. The event features leading mental health professionals, legal and medical experts, and inspirational testimonials from victims' families, responders and survivors. The event is free and all are welcome. To view the agenda and register visit www.VOICES2020Symposium.org.