Happy Thanksgiving from VOICES!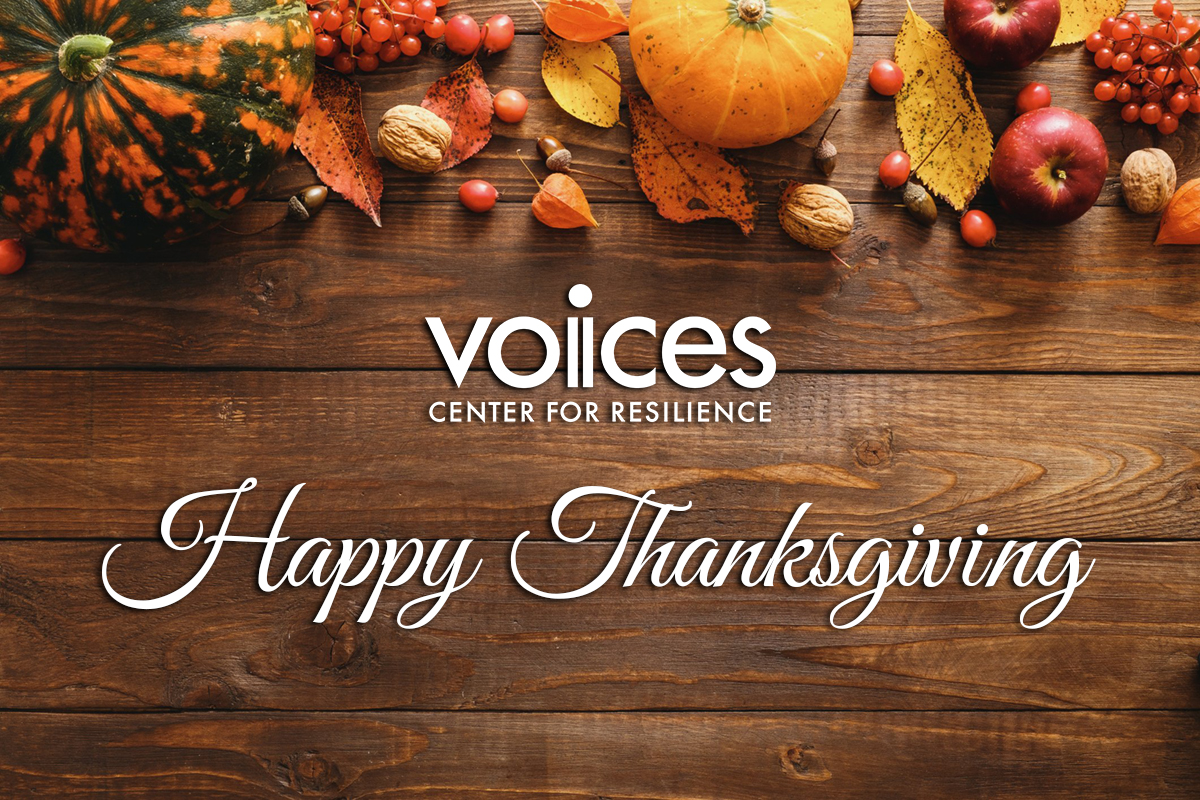 Dear Families and Friends,
This Thanksgiving, many of us will once again be observing the holiday surrounded by family and friends. After a year like no other, the simple pleasure of spending time with loved ones is something we appreciate more than ever.
During this season of gratitude, we count our many blessings. The 20th Anniversary was a milestone for so many of our families, and for us as an organization. Throughout the year, we were embraced by the caring and compassion of our generous sponsors and by those who shared their time and talents in support of our events. To all who stepped forward with heartfelt support – Thank You!
As we reflect on our 20 years of work, we are especially grateful for the friendships we have fostered with the thousands of individuals we continue to serve. Their strength and resilience in the face of tragedy is an inspiration and guides our work. To all who have traveled this journey with us – Thank You!
At this time of thanksgiving, we count each of you among our many blessings. All of us at VOICES wish you and your families a happy and healthy holiday!
With gratitude,
Mary Fetchet & the VOICES Family
Frank, Stephanie, Leanne, Virginia, Jason, Sean, Tom, Rodrigo, Anna, Deborah & Emma