VOICES 20th Anniversary Art Exhibit

20th Anniversary Exhibition of Hope and Healing
Opening Preview & Cocktail Reception
September 1, 6:00PM – 8:00PM
Silvermine Arts Center | New Canaan, CT
Join us for an opening preview of VOICES private, curated collection of artistic expressions by artists of all ages from around the world. As we approach the 20th Anniversary it is fitting to share our collection of artwork - reflections of hope and healing in response to 9/11, created over two decades.
VOICES extensive collection includes thousands of pieces of inspirational artwork, mail art, photographs, sculptures, drawings, and quilts. These contemplative, artistic creations express a range of emotions – among them empathy, grief, compassion, friendship and patriotism. They also commemorate the lives lost, document the stories, and capture the comfort extended to our Nation.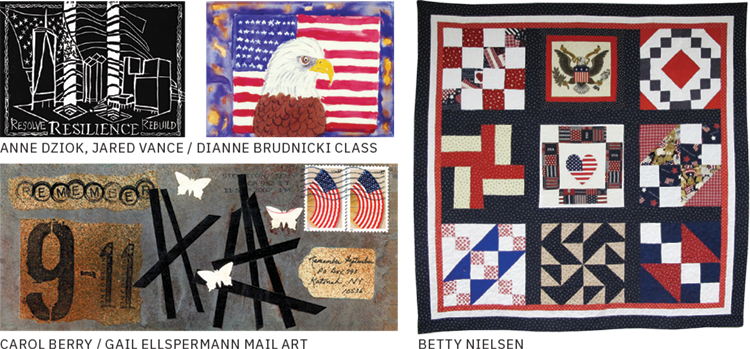 We hope you will join us as we share this inspirational artwork with our community. In addition to gathering at the preeminent Silvermine Art Center, the opening night reception will offer an array of palette-pleasing hors d'oeuvres from renowned caterer Marcia Selden Catering.
Opening Preview & Cocktail Reception
September 1, 6:00PM – 8:00PM
Space is Limited
If you cannot attend the Exhibit, but would like to make a donation or sponsor VOICES 20th Anniversary Programs and Events, click here.
---
Thank You to Our Sponsors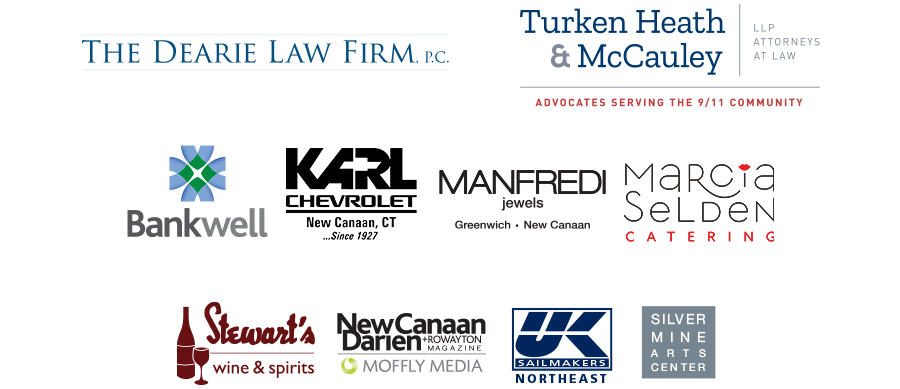 We would also like to thank:
Bonnie & Bob McNamara • Stephanie & Jim Vos • Mary & Frank Fetchet