VOICES April Highlights

Dear Families and Friends,
Once again, our country has been shaken by the recent shooting of innocent children and adults at The Covenant School in Nashville. Our heartfelt thoughts are with the families and friends of the victims during this devastating time. We are offering resources below and our assistance to help the community. This tragedy highlights that it is incumbent upon all of us to engage in the efforts to address the issue of gun violence that is of epidemic proportions in the United States.
April is Stress Awareness Month and we are proud to offer several programs and links to information on how to manage stress. Since spring is a time for rebirth and new beginnings, the theme of this month's Mindful Moments is "Awakening Your Inner Self."
Life Coach Tracy Fox received rave reviews on her inspirational presentation this week. We hope you will join us when she returns this month for Happy Self Part 2: Let's Make Dreams Come True! During this interactive workshop Tracy will provide a live coaching experience with a few lucky workshop participants.
As a follow up to our previous presentation on Suicide Awareness, we are welcoming back Maureen Underwood and Marney Rhoda for a presentation on Offering Support After Loss Due to Suicide. They will share their decades of experience on how to support family and friends after a tragic loss.
During this time of renewal we wish each of you a peaceful Passover, Easter, and the second half of Ramadan. We hope to see you at our upcoming programs! Feel free to contact our office at 203-966-3911 if we can be of assistance.
With warm regards,
Mary Fetchet & the VOICES Team
---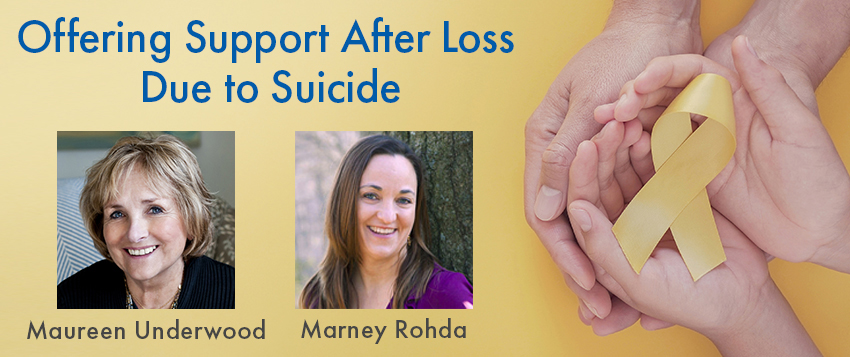 Offering Support After Loss Due to Suicide
Presented by Maureen Underwood and Marney Rohda
A FREE VOICES VIRTUAL EVENT
Tuesday, March 21 - 7:00pm to 8:30pm EST
The death of a family member or friend by suicide is a devastating loss. Family members often ask themselves: why, what did we miss, and how do we put the pieces of our lives back together? For those in friendship or community circles, offering thoughts and prayers is not enough. There is the personal challenge of balancing one's own sense of loss with questions of how to support others. Ms. Underwood and Ms. Rohda will share their decades of expertise on how to balance one's own sense of loss with questions of how to support others.
---
Happy Self: Part Two
Let's Make Dreams Come True
A FREE VOICES VIRTUAL EVENT
Wednesday, April 26 at 12:00pm EST
Join us for an inspirational, interactive workshop with Life Coach Tracy Fox who will help us identify invisible roadblocks that prevent happiness.
Do you want to develop confidence, bring your dreams into reality, or simply better manage your life? Volunteers will be chosen from the audience for a live coaching session to demonstrate the process of how to reach our highest potential.
Register Now! Only those registered are eligible to be chosen for the live coaching session with Tracy Fox.
---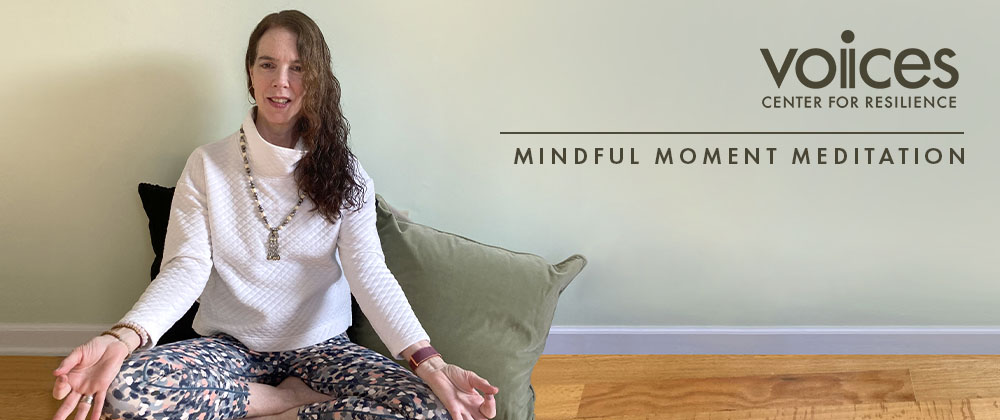 Mindful Moment Meditation
Presented by Meg Rooney
A FREE VOICES VIRTUAL EVENT
Friday, April 14 at 10:30am EST
Join VOICES for our Mindful Moment series, when together we will pause from the busy nature of our days to breathe, reconnect and begin again - feeling refreshed and rejuvenated. Meg Rooney will facilitate this recurring event on the second Friday of each month. The theme for April is, "Awakening Our Inner World." Participation is free and registration is required.
---
VOICES Peer Support Groups, led by VOICES clinical staff are held online. The groups provide a safe place to connect with one another, and acquire skills to build resilience. Participation is free and registration is required.
Peer Support Group for Caregivers
April 19; May 24 - Register
Family Members
March 6 and 20; April 3 and 17 - Register
Survivors
March 7 and 21; April 4 and 18 - Register
Responders
March 13; April 11 - Register
Bereavement Group for Those Who Have Lost a Loved One in the Past 3 Years
March 2, 16, and 30; April 13 and 27 - Register
---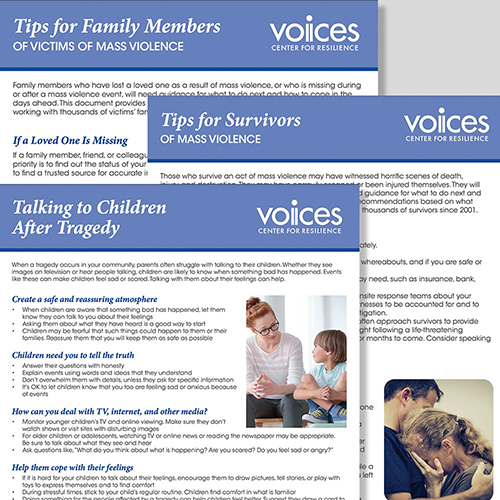 ---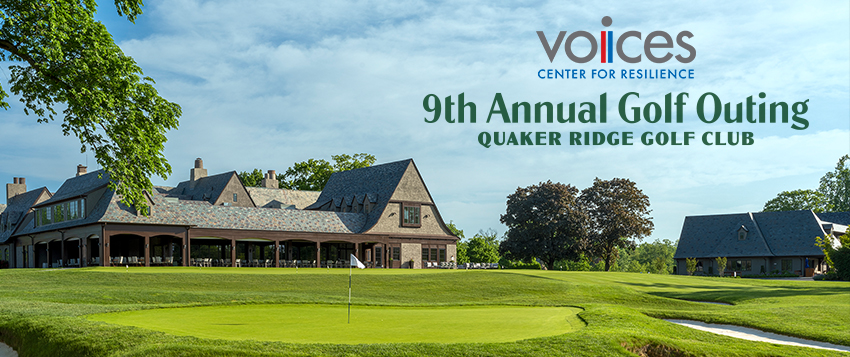 Register Now! Space is Limited!
VOICES 9th Annual Golf Outing
Monday, June 12, 2023
Quaker Ridge Golf Club
146 Griffen Ave, Scarsdale, NY
Join us for another extraordinary golf experience at the world-class Quaker Ridge Golf Club in Scarsdale, New York. This year we are offering a hybrid format – a 1:00pm shotgun start or a limited number of assigned tee times from 7:00am through 8:30am.
Lunch will be served from 11:00am – 1:00pm. The tournament will be followed by a cocktail reception and an exquisite buffet beginning at 5:00pm. All proceeds support VOICES programs.