VOICES Gala: Inspiring Resilience Stories!
Thank you to everyone who contributed to making VOICES Always Remember Virtual Gala such an inspirational event! First and foremost, our Co-hosts and longstanding friends - ESPN personalities, Mike Greenberg and Jeremy Schaap, whose enthusiasm set the tone for the evening, and their colleagues at ESPN who helped support the event.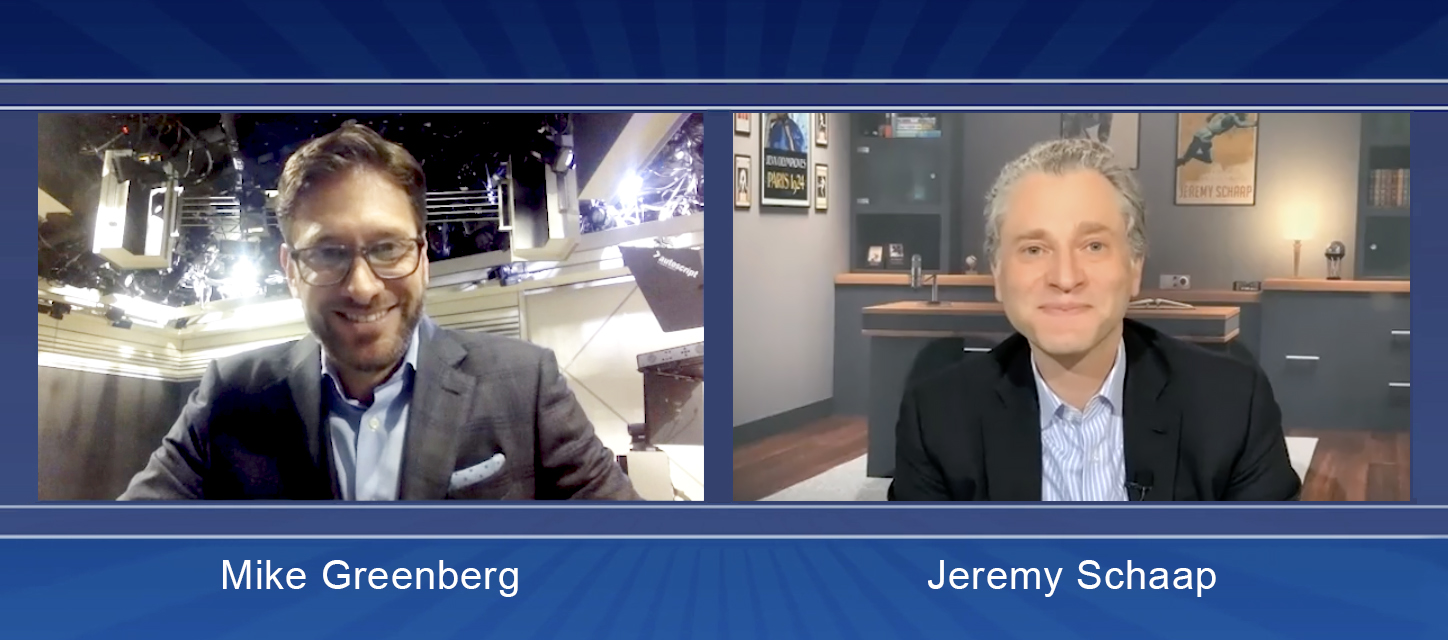 The one-hour program included inspirational stories from prominent athletes who demonstrated resilience in the aftermath of 9/11, while reflecting on VOICES important work and accomplishments. Some of the highlights of the evening included remarks from our Champions of Resilience and VOICES partners in the United States and abroad. The event concluded with a musical performance by Daniel Rodriguez, "America's Tenor."
If you missed the Gala, the on-hour program is available on our website at VoicesCenter.org
Congratulations to VOICES Honorees
This year we recognized three remarkable Champions of Resilience who have contributed so much, both personally and professionally.
Leadership Award
George Bodenheimer, former President and Executive Chairman, ESPN, Inc.
Building Bridges Award
Thomas B. Michaud, President & CEO, Keefe, Bruyette & Woods
Legacy Award
George Martin, NY Giants Defensive End
---
Stories of Hope, Pathways to Resilience
All of us at VOICES have been privileged to work alongside individuals who have transformed tragedies into making a difference in the lives of others. We heard from several remarkable colleagues who used their professional skills to create meaningful tributes to those we lost.
---
Building Bridges Through International Partnerships
VOICES is honored to work with our international partners to help build resilience in the lives of those impacted by tragedy. We heard from four extraordinary individuals who have dedicated their careers to helping victims' families around the world.
---
A Special Thank you to All of Our Gala Sponsors
Champion Sponsors
Dede and Jim Bartlett
Hargrave-Kerns family
MVP Sponsors
Ann and George Bodenheimer
Turken Heath & McCauley
All-Star Sponsors
ESPN
Keefe, Bruyette and Woods
CommonWealth Partners
First Trust
Bonnie and Robert McNamara
The Fetchet Family
Connie and Traug Keller & friends
Kim White
---
Proceeds from the event benefits VOICES support services and programs for victims' families, responders and survivors, the COVID-19 Response Program and the Wolfgruber Institute Digital Resource Library.
If you haven't donated and are interested in supporting our programs by making an end of the year gift, Donate Here.
All of us at VOICES send our thanks for your continued support. We hope that you and your family are staying safe and healthy – and we wish you the very best in the new year!