VOICES June Highlights

June is National PTSD Awareness Month – a time to build awareness about the symptoms and treatment of PTSD and to reduce the associated stigma of this challenging condition. PTSD is brought on by experiencing or witnessing a terrifying event. It is one of the top 10 certified conditions among the 83,000 9/11 survivors and responders who are currently receiving treatment in the World Trade Center Health Program.
In collaboration with the National Center for PTSD, VOICES is hosting a three-part series on Post Traumatic Stress with Dr. Lisa-Ann Cuccurullo and Dr. Rebecca Matteo, who will help us to identify the signs and symptoms, understand current treatment protocols, and find ways to cope whether we suffer ourselves or know someone who does.
Our Nation continues to grapple with the devastating tragedies in Uvalde, Buffalo, Tulsa, and others. Set against a backdrop of the War in Ukraine and the lasting effects of the Pandemic – the cumulative grief makes this an especially difficult time to find hope.
VOICES is facilitating two virtual Community Conversations this month – opportunities to share our feelings in the safety of intimate groups and continue to build our resilient community.
All are invited to attend our virtual programs this month. Let us continue to bring one another strength and provide reassurance that we are not alone.
---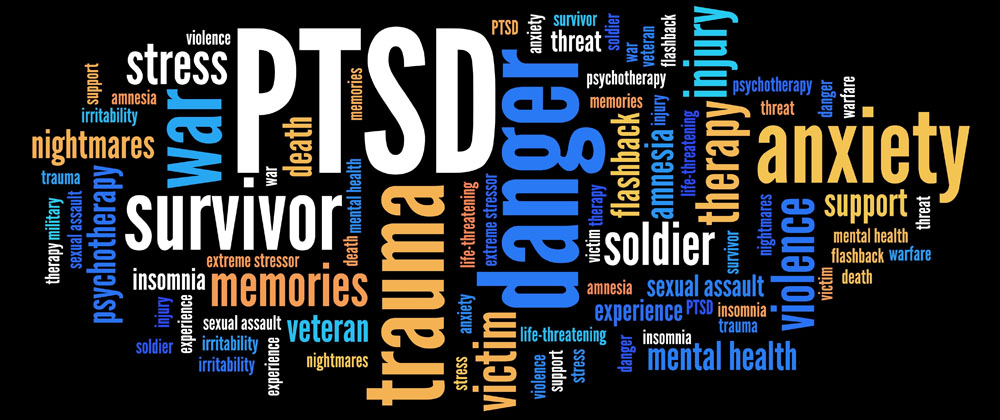 Living with Post Traumatic Stress
June is PTSD Awareness Month, and all are invited to join us for a three-part workshop series with Dr. Lisa-Ann Cuccurullo and Dr. Rebecca Matteo who will help us explore signs and symptoms, a variety of treatment options, and strategies for living a more fulfilling life with PTSD.
Post Traumatic Stress is among the top 10 certified conditions among survivors and responders in the World Trade Center Health Program and is on the rise due to the frequency of tragedy around the world. In this series, participants will come away with a better understanding of the diagnosis, thoughts on treatment, and what it means to live with this complex condition. The series will be equally informative for those who know and support individuals coping with PTSD.
Series Dates & Times
Tuesday, June 14 at 12:00pm - What is PTSD?
Tuesday, June 28 at 12:00pm - Treatment Options for PTSD
Tuesday, July 12 at 7:00pm - Living with PTSD & Loving Someone Who Does
---
PTSD Screening Day - June 27
Post-Traumatic Stress Disorder (PTSD) is a mental health condition that can develop after experiencing or witnessing a life-threatening event. It is normal to have upsetting memories, feel on edge, or have trouble sleeping after such an experience, but If these symptoms last more than a few months, it may be PTSD.
The good news is that there are effective treatments. To use the PTSD Self-Screening Tool and to access VOICES resources and additional information from the National Center for PTSD, click on the button below.
---
Sometimes world events leave us needing to process our thoughts with others, and today it feels as though this is happening with greater frequency and intensity. All of us have been left grieving for the families and community of Uvalde, Buffalo, and most recently Tulsa.
If you need a safe space to discuss your feelings with your peers, please join us for one or both of our virtual Community Conversations.
Wednesday, June 8 at 10:00am
Wednesday, June 15 at 7:00pm
---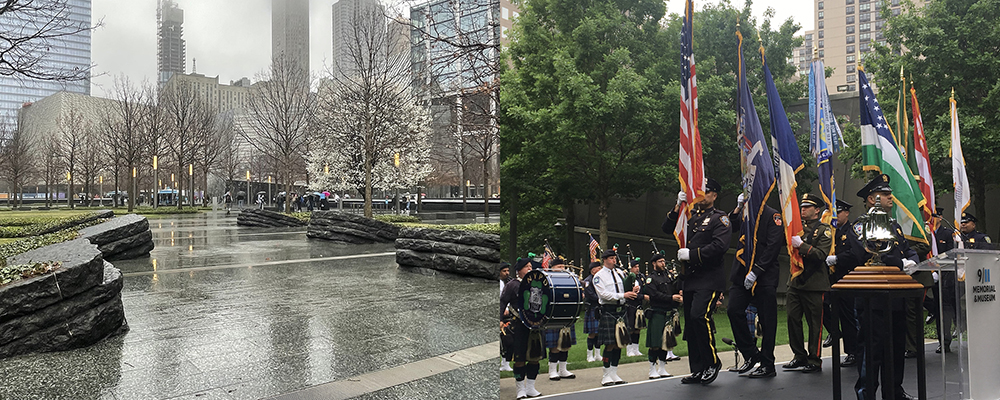 May 30 Commemoration
Honoring 9/11 Responders and Survivors
May 30, 2022, marked the 20th Anniversary of the formal end of the recovery operations at Ground Zero. On that day, a solemn ceremony took place at the 9/11 Memorial Glade to honor all those who came together to in the 9 months following the September 11th attacks. Click here to view a gallery of images from the commemoration ceremony.
---
VOICES High School Interns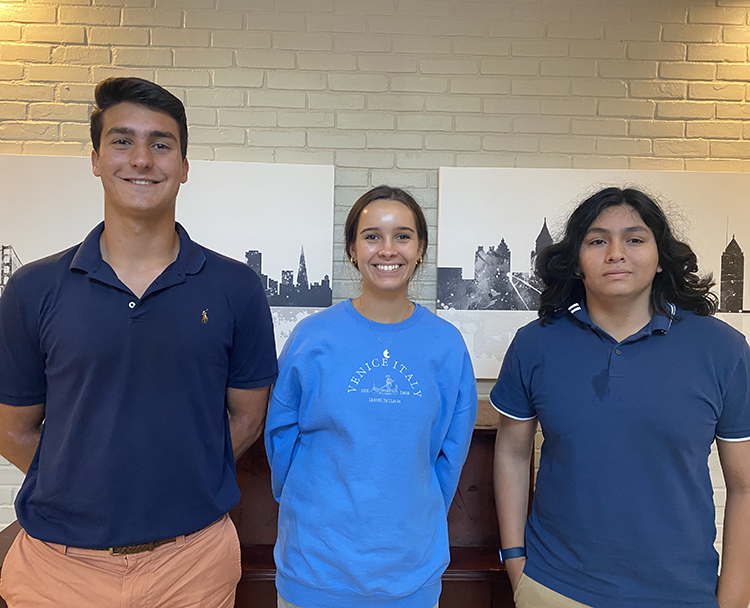 VOICES is fortunate to have three dedicated Seniors from New Canaan High School with us this month as part of their Senior Internship experience. The students are busy learning more about 9/11 and assisting with our video archives. Each will be graduating in just a few weeks and then headed to college in the fall. Join us in thanking (left to right) Cristian Triay, Jasmine Mansourov, and Carlos Castillejo for all of their efforts!
---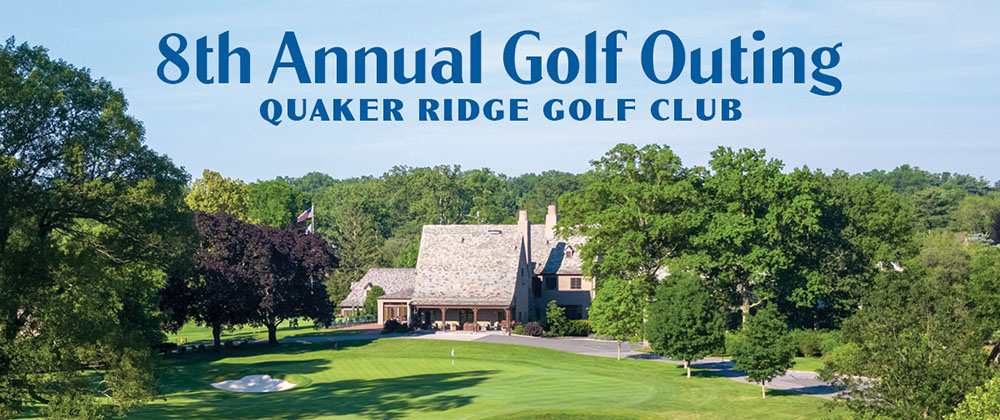 Registration Ends Soon!
VOICES 8th Annual Golf Outing
Quaker Ridge Golf Club | 146 Griffen Ave, Scarsdale, NY
Monday, June 13, 2022
Get set for another extraordinary golf experience including an exciting silent auction for registered golfers! The Quaker Ridge clubhouse is fully renovated and the golf course will be in world-class condition.
---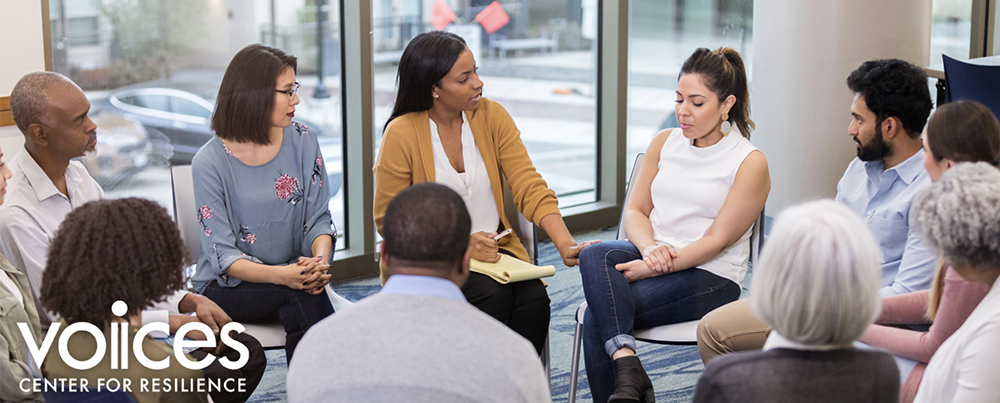 Peer Support Groups for the 9/11 Community
VOICES is hosting Peer Support Groups to provide a safe place for to connect with one another, and acquire skills to build resilience. Groups are led by VOICES clinical staff and co-facilitated by peers to ensure the conversation is supportive and helpful to all. Meetings are scheduled bi-monthly, and participants are invited to attend one or all of the sessions. Participation is free and registration is required. All sessions are from 12:00pm to 1:30pm EST.
Family Members
Mondays, June 13 and 27, and July 11 and 25 - Register
Survivors
Tuesdays, June 14 and 28, and July 5 and 19 - Register
Responders
Mondays, June 6 and 20, and July 18 - Register
Bereavement Group for Those Who Have Lost a Loved One in the Past 3 Years
Thursday, June 2, 16, and 30, and July 14 and 28 - Register
---
Newsworthy
Recent articles of relevance to the 9/11 community:
Four FDNY Firefighters Die From 9/11-Related Illnesses Within a Week
9/11 families pressure Biden over Saudi Arabia meeting
NYC marks 20 years since end of 9/11 recovery efforts
Fundraising Effort Underway to Expand Pentagon 9/11 Memorial
Landfill Integral to 9/11 Work Officially Closes, Will Become 2nd Largest Park in NYC
Cancers of the uterus finally headed to list of 9/11 illnesses
Governor Ducey Signs 9/11 Education Bill
Daughter of 9/11 hero follows in dad's footsteps as NYPD officer
Register Now for the 2022 Tunnel To Towers 5K Run & Walk NYC