New Canaan based Voices of September 11th held its 6th Annual Gala at Guastavino's in New York City on October 16th. The keynote speaker for the event was former Secretary of State Hillary Rodham Clinton. The Building Bridges Award was given to Police Commissioner Raymond W. Kelly. Other participants included singer/songwriter Mary Fahl, Joe Daniels and Alice Greenwald of the 9/11 Memorial & Museum, as well as the emcee for the event, veteran television personality, Joan Lunden. New Canaan resident and VOICES Board Member Bonnie McEneaney and her sister-in-law Debbie McEneaney Co-chaired the event.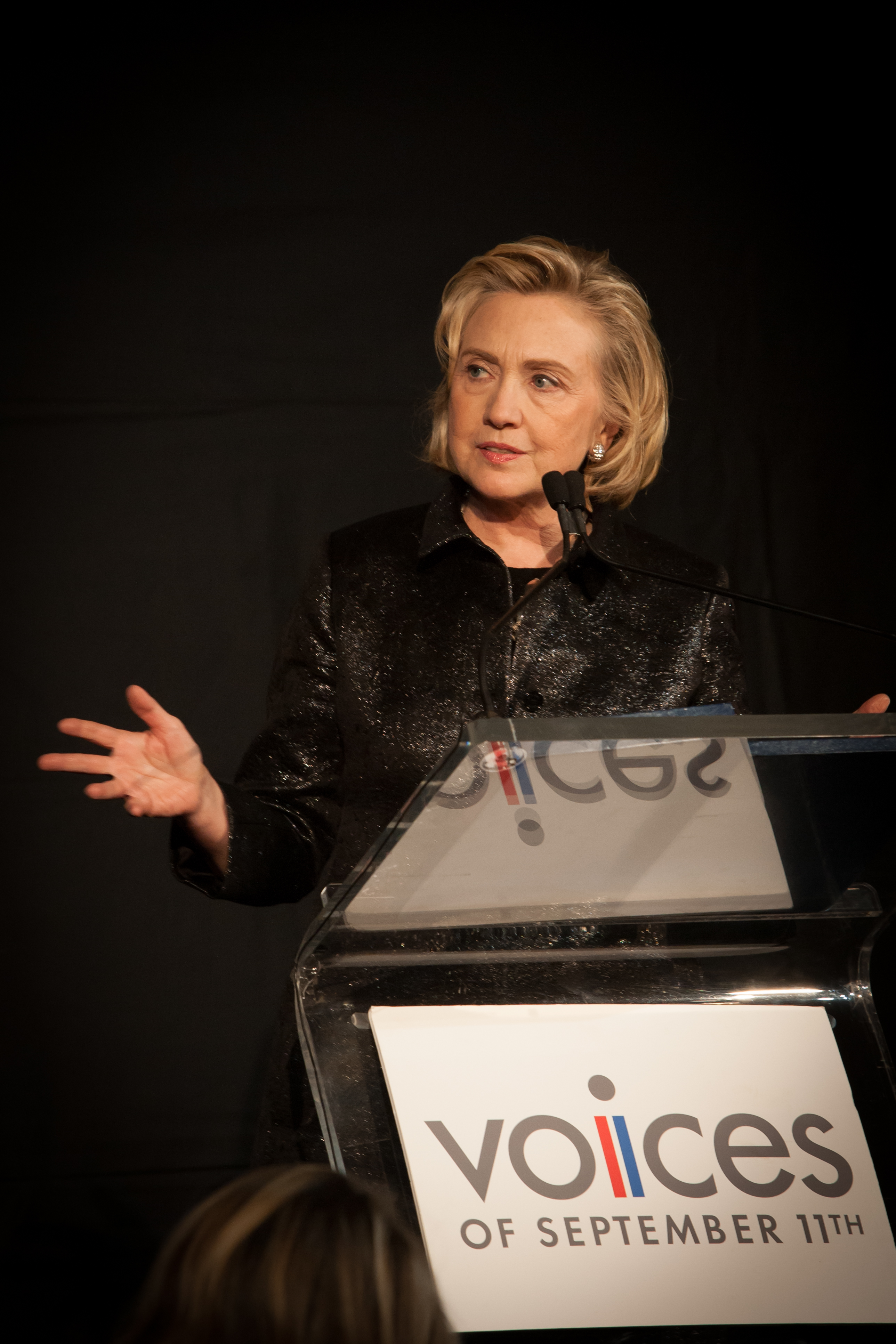 Joan Lunden kicked off the evening by welcoming guests and sharing her personal story about her longstanding relationship with VOICES. Her upbeat personality set the tone for the evening, much as she did for seventeen years on Good Morning America! Keynote Speaker Hillary Rodham Clinton captivated the audience, as she described in great detail her personal experience of viewing the destruction at the World Trade Center site from a  helicopter following the attacks. She was a New York Senator for 9 months at the time. Secretary Clinton commended New Canaan residents Mary and Frank Fetchet, for VOICES ongoing efforts to provide support for all those impacted by the attacks, and their expanded work to help communities prepare for and respond to other tragedies, "understanding that we have an obligation not only to remember the past but to imagine, and create, a better future."

Commissioner Ray Kelly was the recipient of VOICES 2013 Building Bridges Award, which is presented annually to those who have made significant contributions to the 9/11 community and the  nation. Commissioner Kelly was recognized for his leadership in safeguarding New York City in his role as the Police Commissioner. After recognizing those from the NYPD, FDNY and PAPD who sacrificed their lives by responding on 9/11, he spoke about the NYPD's ongoing work to keep New York City safe from terrorist attacks saying, "With good police work and a little bit of luck, we were able to stop 16 planned terrorist plots against NYC since 9/11/01."

Joe Daniels and Alice Greenwald from the 9/11 Memorial & Museum gave an inspirational preview of the 9/11 Museum that will open in New York City in the spring of 2014. An important feature will be the profiles of those who died in the 1993 and 2001 attacks. They thanked VOICES for their partnership in creating a meaningful tribute to the nearly 3,000 lives lost through the VOICES 9/11 Living Memorial Project, which will be a core component of the In Memorium exhibits at the 9/11 Museum.   

The evening concluded with a very moving performance by singer/songwriter Mary Fahl, which included "Dawning of the Day," a song she wrote to commemorate the sacrifice of the 9/11 responders.  

Funds raised at the Always Remember Gala will support Voices of September 11th's ongoing work to provide long-term services for 9/11 families, survivors and responders. The event will also support the organization's efforts to help families and communities heal after other tragedies, by sharing best practices in preparing for, responding to and recovering from acts of mass violence or natural disasters.