VOICES will host its 6th Annual Golf Outing on Monday, August 31, 2020. The event will be held at Quaker Ridge Golf Club in Scarsdale, NY with a 10am shotgun start. All proceeds will benefit VOICES work to assist communities preparing for and recovering from tragedy, and to provide long-term support and resources that promote mental health care and wellness in victims' families, survivors and responders.
The featured speakers at this year's awards program and reception will be highly regarded golf course designer and architect, Gil Hanse, and ESPN host Mike Greenberg.
Gil Hanse is one of the most-in-demand architects of the 21st century. Hanse began restoring Quaker Ridge in 2008 and finished in 2013. He recently completed Merion Golf Club's total reconstruction, as well restoration of Sleepy Hollow and Winged Foot, and will be supervising Baltusrol's 2-course golf course renovation this year.
Mike Greenberg is the host of ESPN's morning show Get Up! which debuted in 2018. Greenberg co-hosted ESPN's long-running Mike & Mike program with Mike Golic and is a New York Times best-selling author. In 2016, both Greenberg and Golic were inducted in the National Association of Broadcasters (NAB) Broadcasting Hall of Fame.
"VOICES does wonderful work providing support to both the 9/11 community of families and responders as well as those in communities impacted by acts of mass tragedy, and I'm so pleased to be able to support their efforts at this event," said Hanse.
In response to the pandemic, VOICES COVID Response Program was established to provide support and guidance for families and communities, via tip sheets, support groups and interactive webinars by subject matter experts. This coming fall, VOICES will announce a new initiative in honor of late Chairman Kurt Wolfgruber that will advance mental health studies, research and resources to promote healing and community resilience.
VOICES VP, Business Strategy and Strategic Partnerships Frank Fetchet said, "This is an opportunity for us to connect directly with some of our most ardent and loyal supporters while raising funds to continue our work."
Fetchet continues, "We would also like to thank our sponsors: Ralph Lauren, Sophienwald, makers of hand-blown Austrian glassware, and Ray Catena Lexus of Larchmont, for their early and generous support of our mission."
There are a limited number of foursomes available. For more information, to reserve a space, or register to play as an individual or twosome, visit: https://voicesofseptember11.org/golf
Hanse has established himself as a top restoration specialist, with his resume of work including other clubs such as the Kittansett Club; Fenway in Scarsdale; TPC Boston; Los Angeles Country Club; Plainfield Country Club and Century Country Club. He was also chosen to design and oversee creation of the Olympic Course in Rio for the 2016 Olympic Games. He is also one of only a handful of American architects to build a course in Scotland, where he constructed the 18-hole Craighead Golf Links for the world's seventh oldest golf club, the Crail Golfing Society.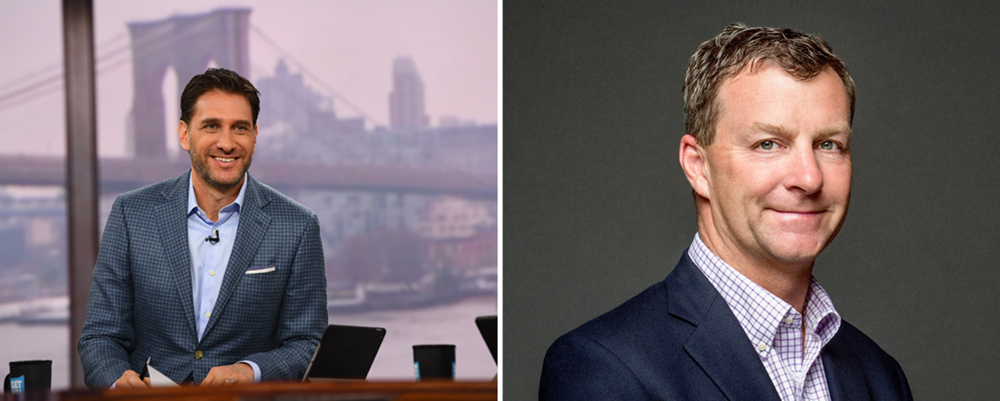 FOR IMMEDIATE RELEASE
CONTACT:
Susan Serven
sserven@voicesofsept11.org 



www.voicesofseptember11.org
(203) 966-3911