22nd Annual Symposium | Support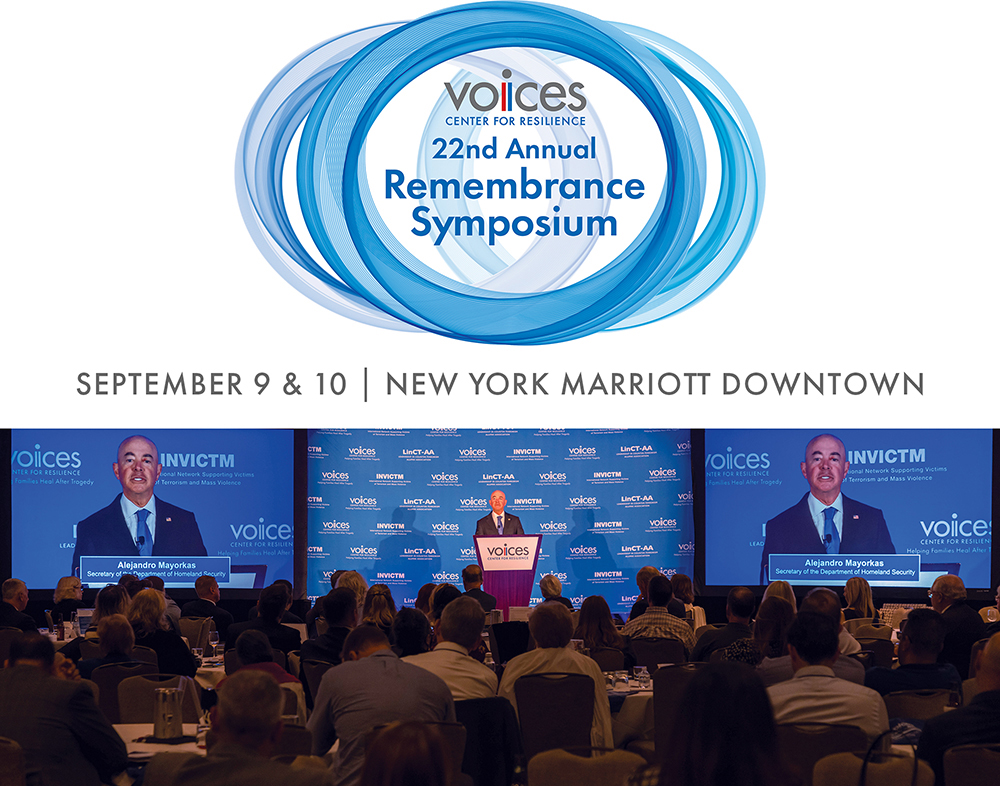 VOICES 22nd Annual Remembrance Symposium is a wonderful opportunity to learn from the expertise of a network of national and international thought leaders, while supporting the 9/11 community and VOICES work. Last year our flagship event reached over 1,300 individuals – in person and virtually – from 28 states and 16 countries.
Your sponsorship, commemorative program ad, or donation supports VOICES commitment to provide long term support for 9/11 victims' families, responders and survivors. Working with public-private partners, VOICES shares lessons learned to help communities prepare for, respond to, and recover from tragedy.
Sponsorships
Sponsorships reach beyond the Symposium: helping victims' families, responders, and survivors with long-term support.
Half-Page Ad
The Symposium provides an opportunity to create a tribute / commemorative ad or endorse VOICES mission.
Donate
Your contribution enables VOICES to provide free programs, workshops, and ongoing support groups.