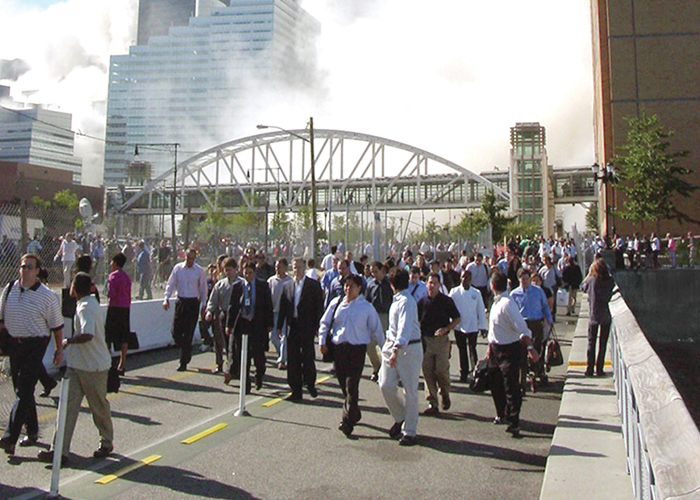 Thousands of people survived the collapse of the Twin Towers and the attack on the Pentagon on 9/11. Thousands more lived, worked or went to school in Lower Manhattan on 9/11 and during its aftermath. Many of these individuals lost friends, colleagues, and their jobs, or were displaced from their homes, workplaces and schools. Today, a growing number of survivors suffer from serious mental health conditions and life-threatening illnesses due to their exposures to toxins at the 9/11 disaster sites, many have died.
VOICES offers support services and programs to meet the unique, and evolving needs of 9/11 survivors and their families. These support services include: teleconference and in-person support groups; capturing their stories for the 9/11 Living Memorial Project and our Community Response Program; sharing information through our newsletter, conferences, online forums, webinars and programs; and, assisting survivors with WTC Health Program enrollment.
The lessons we have learned through the programs that we have conducted for 9/11 Survivors informs VOICES ongoing work to assist other communities impacted by tragic events.
A Resilient Survivor Community
According to the CDC, an estimated 400,000 people were exposed to the toxic dust that blanketed lower Manhattan on 9/11 and during the 9-month recovery operation. Thousands of downtown residents, students, and community members were displaced from their homes, schools, and livelihoods.
Today, the Survivor Community continues to demonstrate its resilience through community building and 9/11-health advocacy efforts.
Lived There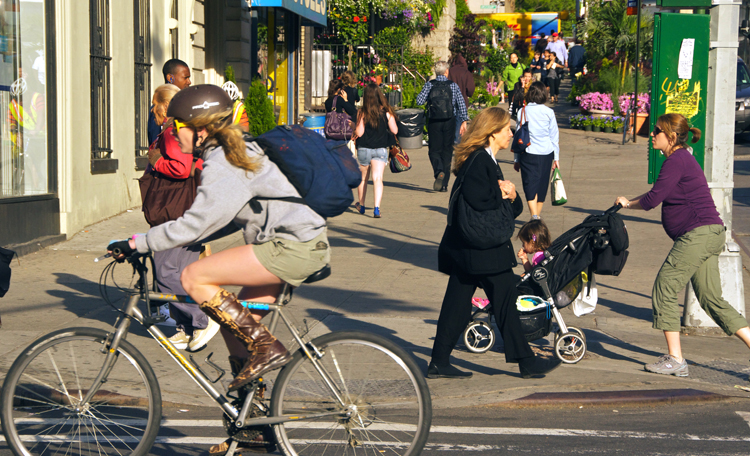 Worked There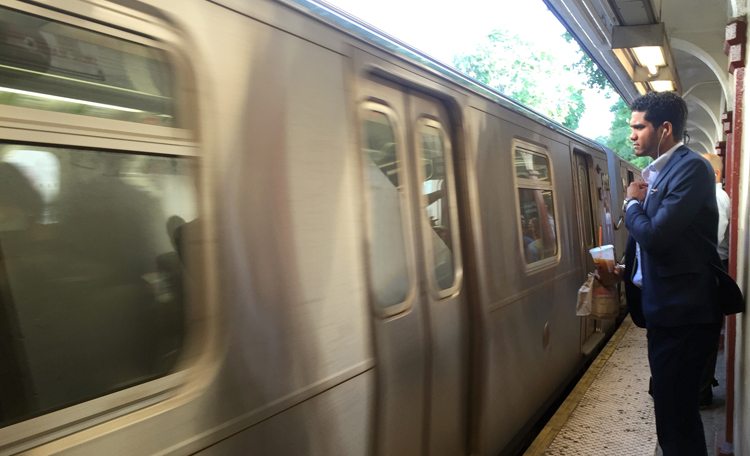 Went to School There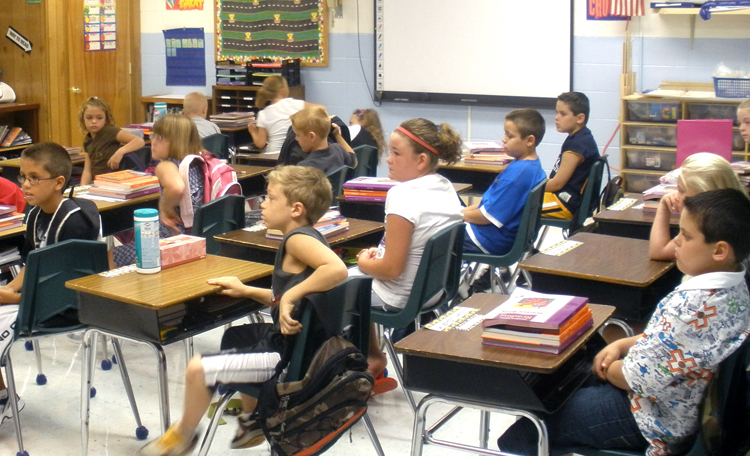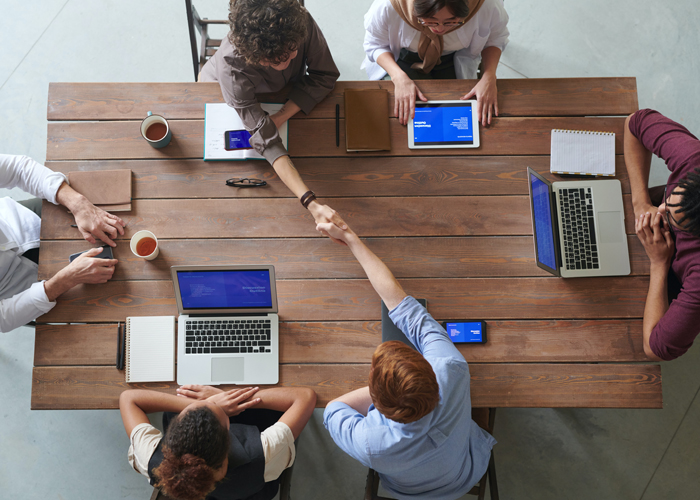 Support Services
The needs of survivors change over time, and our long-term support services continue to evolve to meet those needs. Today, VOICES Support Programs include individual consultation and referrals, discussion and support groups, online forums, and webinars. Survivors and their families continue to actively participate in our Annual Remembrance Symposium held in September. Learn More.
VOICES Support Programs - VOICES offers a wide range of pro programs that provide support and promote healing, including individual consultation, discussion groups, webinars and peer-to-peer support. Learn more
VOICES Coronavirus Response Program - was launched to provide information and support for our families and communities in the aftermath of the pandemic outbreak. VOICES developed programs based on our lessons learned to promote healing and build resilience during this unpredictable time. Learn more
Annual Remembrance Symposium - This annual September event provides an opportunity for victims' families, survivors and responders to gather for an informative program in advance of the anniversary. The program includes insightful presentations and panel discussions by leading practitioners in the fields of victim support, mental health and programs that promote healing and resilience. Learn more
World Trade Center Health Program - The World Trade Center (WTC) Health Program provides medical monitoring and treatment for survivors who were in the New York City disaster area. Learn more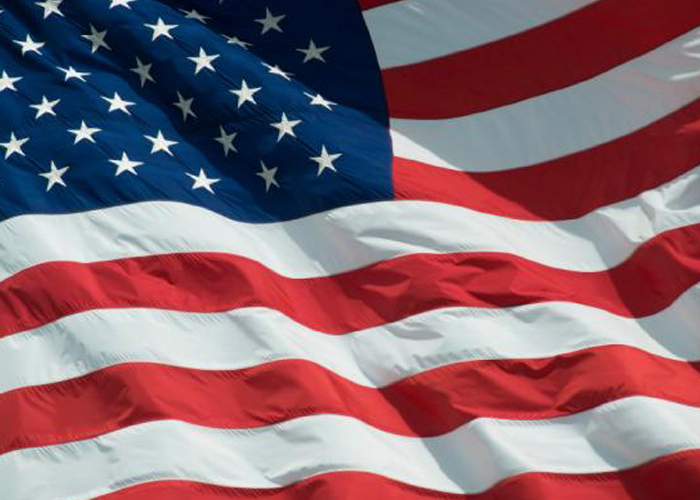 Compensation Funds
In the years since the terrorist attacks, thousands of survivors have been diagnosed with mental health conditions and serious illnesses due to their exposure to toxins in the aftermath of the attacks. Many have died of 9/11 related illnesses. The ongoing need to support the survivor community is reflected in the landmark legislation that created medical and compensation funds they need and deserve.
Victim Compensation Fund - The September 11th Victim Compensation Fund (VCF) provides compensation to individuals (or a personal representative of a deceased individual) who were present at the World Trade Center or the surrounding New York City Exposure Zone; at some point between September 11, 2001, and May 30, 2002, and who have since been diagnosed with a 9/11-related illness. The VCF compensation is available to those who lived, worked, or went to school in the exposure zone. Learn more
VCF Update - On the eve of the anniversary of the 9/11 attacks, September 10, 2020, a federal Judge directed the Saudi Arabian government to make as many as 24 current and former officials available for depositions about their possible knowledge of events leading up to the airplane attacks of Sept. 11, 2001, which killed almost 3,000 Americans.
The World Trade Center (WTC) Volunteer Fund - Established in 2002 to provide benefits to volunteers who incurred lost wages and health related problems due to their volunteer work in the WTC rescue, recovery and clean-up efforts. Normally, unpaid volunteers are ineligible for workers' compensation benefits, however, the NY Workers' Compensation Law was amended to provide a unique exception for WTC volunteers. The WTC Volunteer Fund is administered by the Workers' Compensation Board and is now funded by New York State Learn more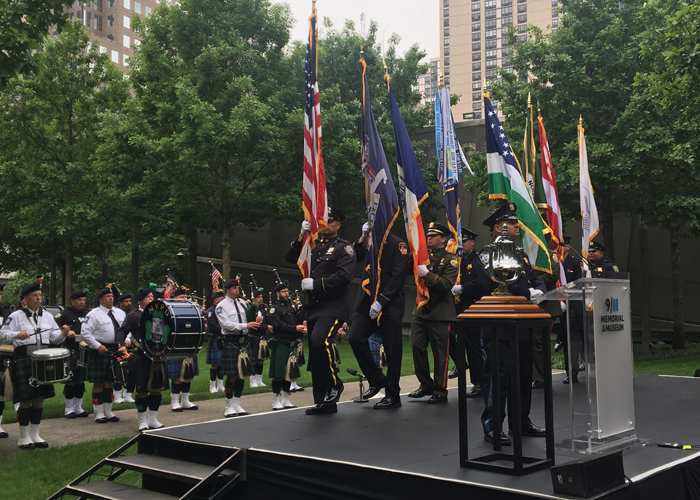 Commemoration
Nearly two decades after 9/11, the tragedy continues to impact the thousands of survivors who lived, worked, or went to school in Lower Manhattan, and those who survived the attacks at the Pentagon. The 9/11 Memorial dedicated the Memorial Glade to honor survivors and to celebrate the spirit of service that brought hope and healing to the nation. The lives of survivors are honored through projects that document their stories of bravery and resilience.
VOICES 9/11 Living Memorial Survivor Stories - VOICES 9/11 Living Memorial is a growing compilation of firsthand accounts that document the personal stories of survivors - those who lived, worked or went to school in the area of the attacks. Learn more
Memorial Glade - Dedicated on May 30, 2019, the 17th anniversary of the official end of the World Trade Center recovery operation, the Memorial Glade is a verdant space honoring the ongoing sacrifices of 9/11 survivors, downtown community members, and responders. Learn more
Calling of the Names – Held at St. Paul's Chapel each year on the 9/11 anniversary, the names of deceased 9/11 rescue and recovery workers and volunteers are spoken in their honor. You can submit a name to be read aloud at a future Calling of the Names ceremony. Learn more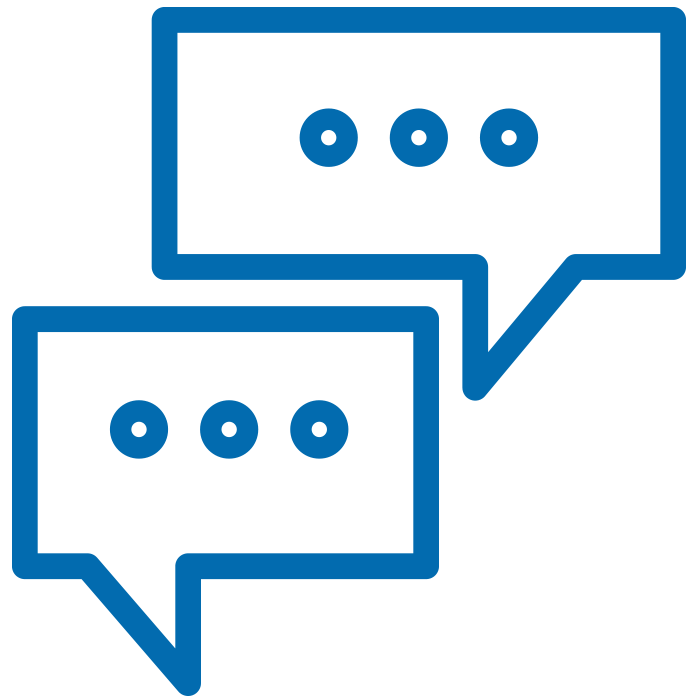 FAQs
Find answers that address various programs, visitation and financial questions. Learn More.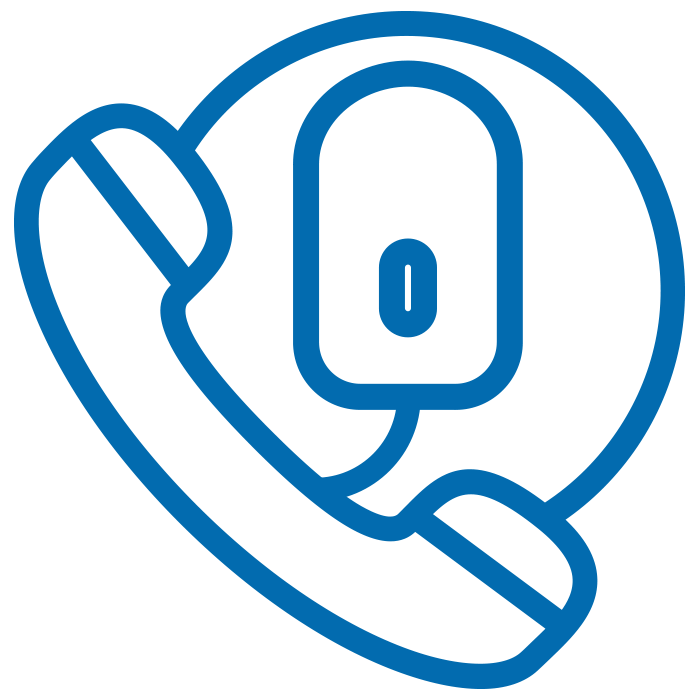 Contact Us
Want to contact VOICES, become a member, or sign up for our newsletters? Learn More.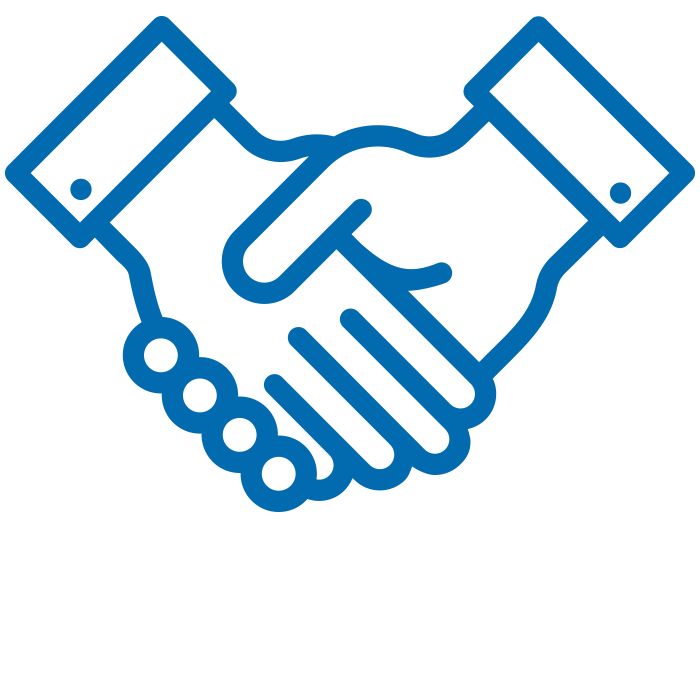 Partners
Our valued partner organizations that have played a vital role helping survivors. Learn More.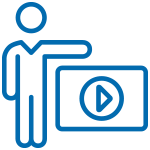 Videos
Collection of videos containing valuable resources and information for responders. Learn More.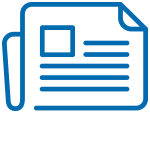 Newsworthy
Collection of news articles from various editorial sources containing important 9/11 community information, community updates, and valuable resources for survivors. Learn More.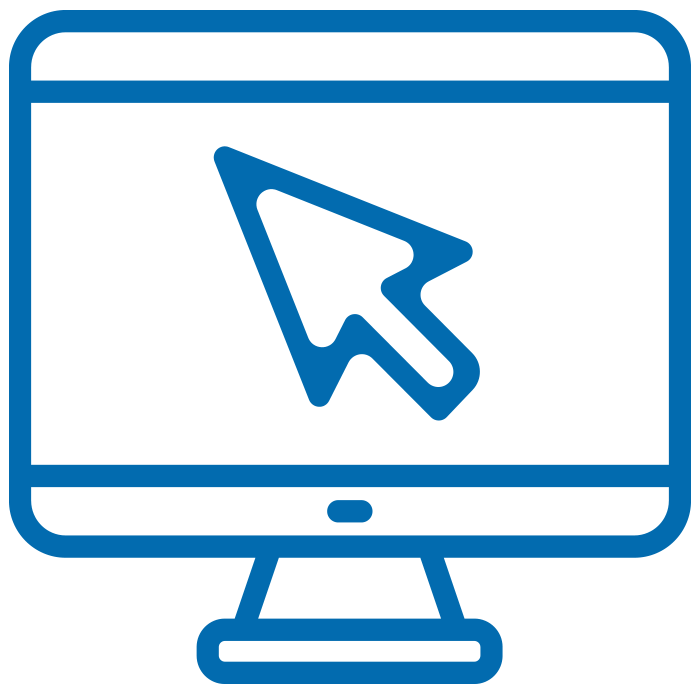 Survivor Resources
Important 9/11 community information including links to state and federal resources, memorials, support organizations, foundations, and health-related websites. Click to Expand.